Did you know that photo booths are one of the most sought after forms of entertainment for a party?
(Well, it's not actually a proven fact but just take our word for it, will you? )
Whilst there's a huge list of ideas you could try and hire for your wedding or event, a photo booth ticks so many boxes and there's so much value from one single thing! The price is really awesome, too!
It's actually super affordable and it could easily be on the list of gifts from your parents/ grandma / a not-necessarily rich auntie. You get the idea.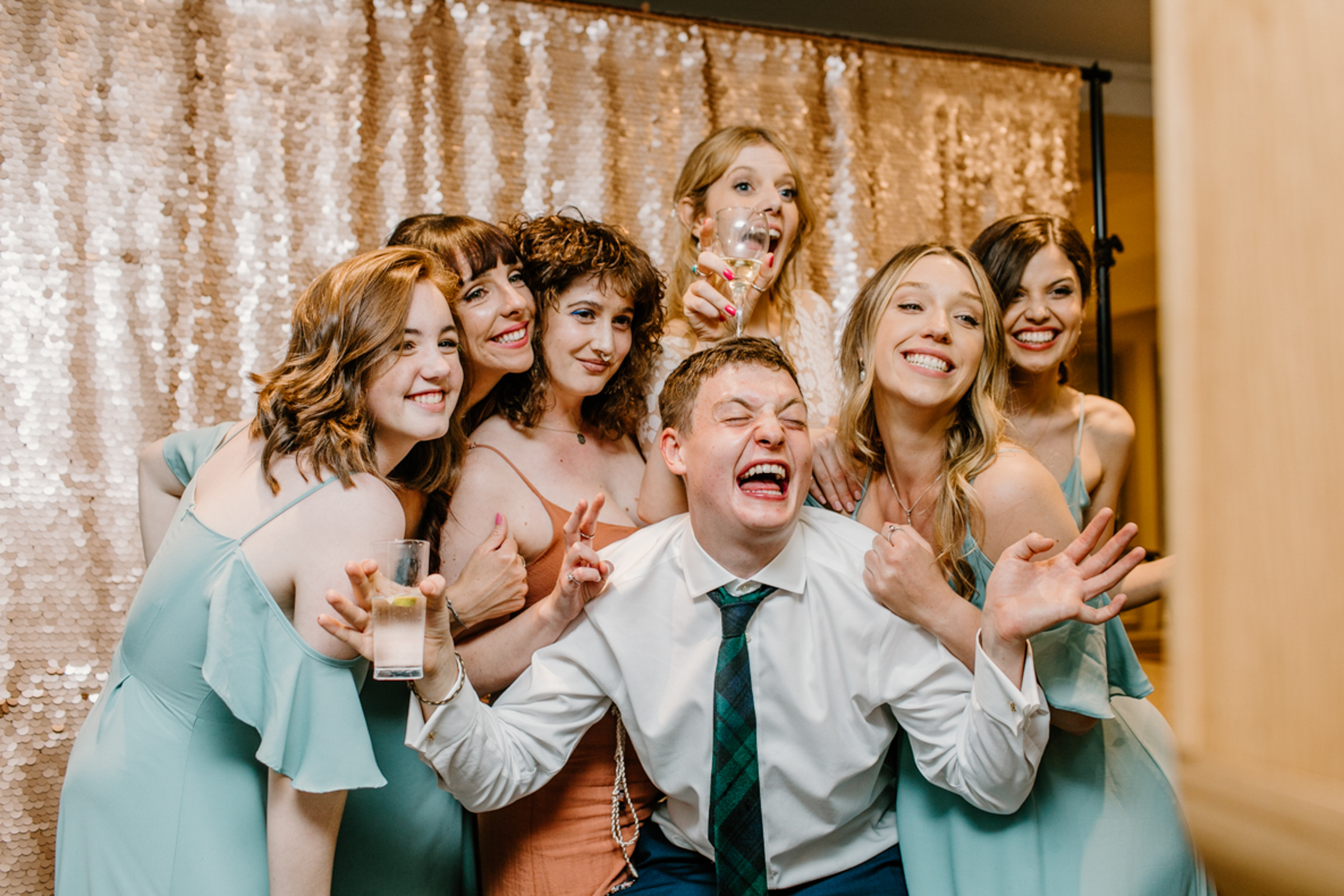 Are you looking for something super fun and affordable to entertain your guests with?
Hire a photo booth!
We saw too many boring photo booths so we're on a mission to bring the fun back and will make sure you get a friendly booth assistant, as well!
Do you want a keepsake with crazy shots your photographer may not be able to get?
Hire our photo booth!
You get to leave home same evening with a beautiful Guest book filled with crazy photos and sweet messages from your guests!
Do you want to give your guests a fun keepsake from your wedding or event, with your name on it?
Hire (our) a photo booth!
Everything we shoot is printed in two copies (at least!) so that both you and your guests get something to keep!
Have any questions? Click the button bellow and we'll make sure we'll answer in the next 24 h! Unless you ask us about deep stuff, it might take us longer…