Kardashian style photo booth Glam Black and White Prints | Weddings and Corporate Events
The Kardashian-style photo booth with B&W prints was so popular with our clients and events so far, that we could not miss the opportunity of sharing some of our top favorite moments.
If you're not yet familiar with this term- all my respect. But jokes aside, these popular B&W prints were made famous by the Hollywood stars, it seems. Whether it was the Kardashian clan or not who first used these, we can not know for sure, but the name definitely stuck.
It's a more glamorous and modern take on the traditional style. And to be completely honest, we fully support it. It does not only look amazing as digital files but also in prints, but the guests feel and look so stylish when they see themselves on the screen.  A Kardashian-style photo booth typically features a backdrop with the Kardashian family's signature monogram, a glamorous setting with props, and good lighting to create the perfect selfie or photo op. The Kardashians are known for their love of taking photos and documenting their lives, so a glam photo booth would be a fun addition to any Kardashian-themed event or party.
The booths are typically set up at events such as weddings, parties, and corporate functions, and are designed to provide a fun and interactive experience for guests.
It is all about creating a luxurious and Instagram-worthy experience for guests, and capturing the moment in a way that is both fun and glamorous.
Because of our background as photographers, we worked hard at matching the best studio-grade lighting for a flawless outcome. The lighting is bright and flattering, and there may be props available for guests to use. Whether you decide to add props or prefer the clean look of the white backdrop, that's totally a matter of personal preference.
You can see in the gallery here that the Kardashian-style photo booth can be more than just a black-and-white frame. You can add props for the evening or even a totally different backdrop but have the prints in B&W.
Overall, a Kardashian glam photo booth is all about creating a fun and glamorous setting for guests to take photos and capture memories.
With the right backdrop, props, and lighting, you can create an unforgettable photo booth experience that would make any Kardashian proud!
If you're after a black-and-white photo booth style, would love to hear from you. We truly believe that our stylish wooden booths paired with the glam of the lighting and prints would be a fantastic addition to any event!
Did you know we also offer custom prints for each event? Whether you'd like to create the same style of prints like the Kardashians use or to put your own stamp on it, we can make it happen.
Black and white photo booth prints templates
Are you curious about what the B&W prints could look like? Scroll all the way down for a few examples from past year's events.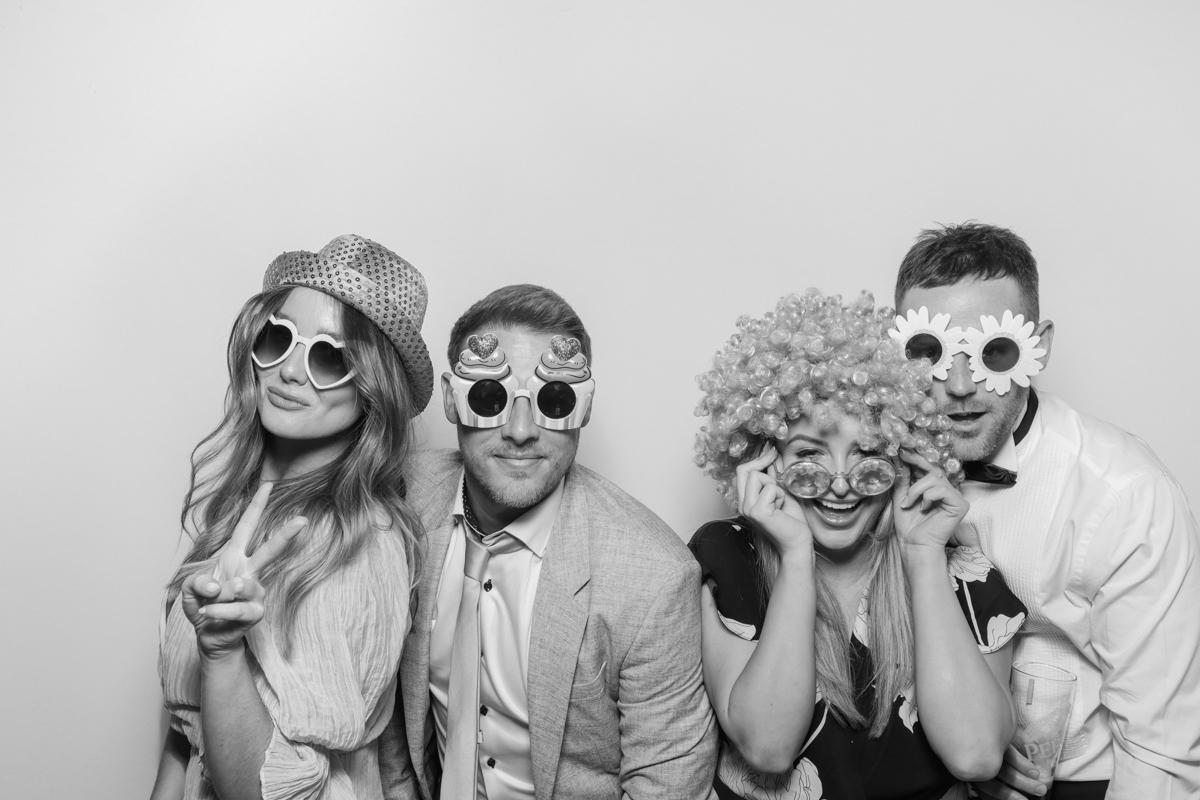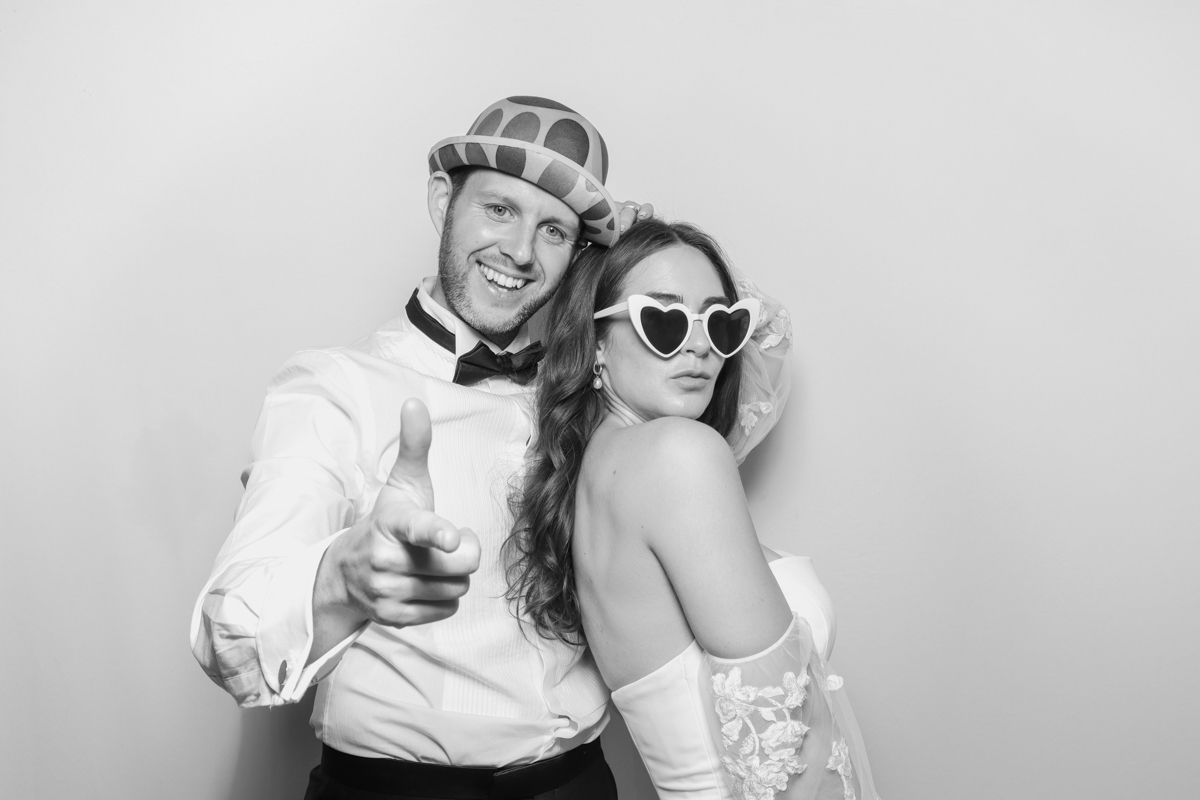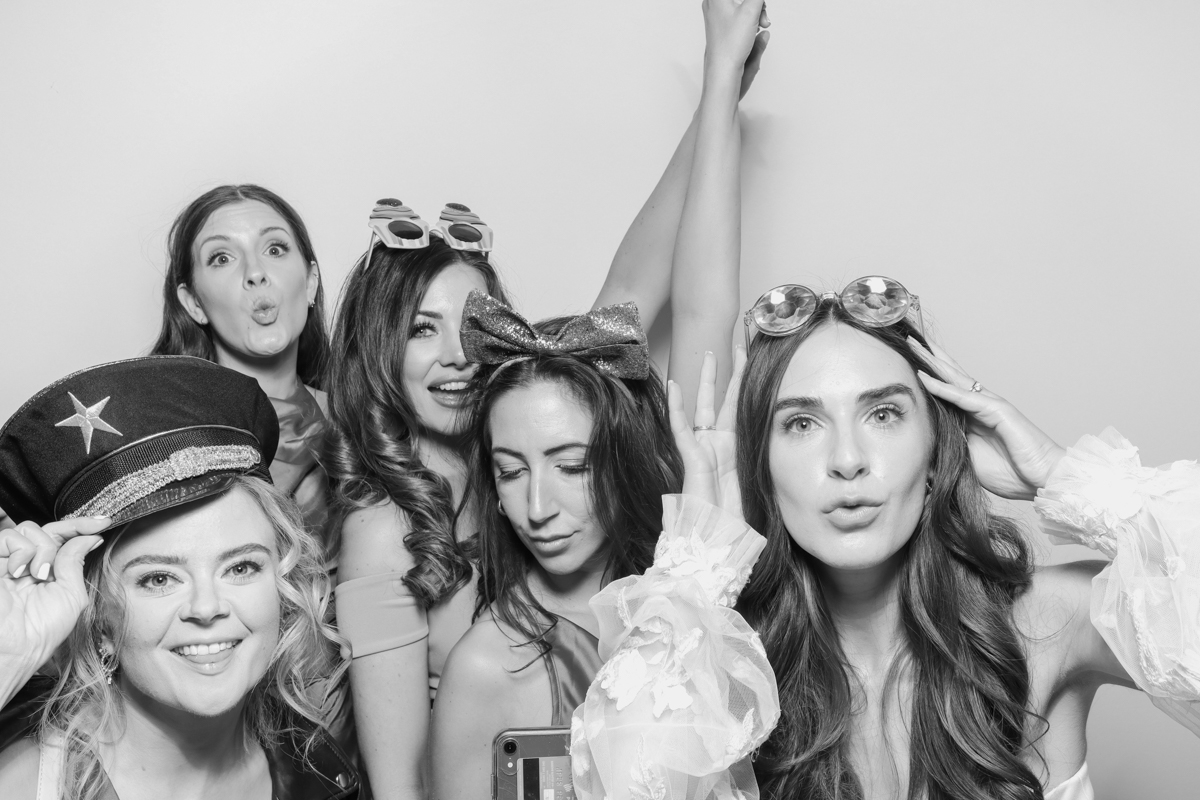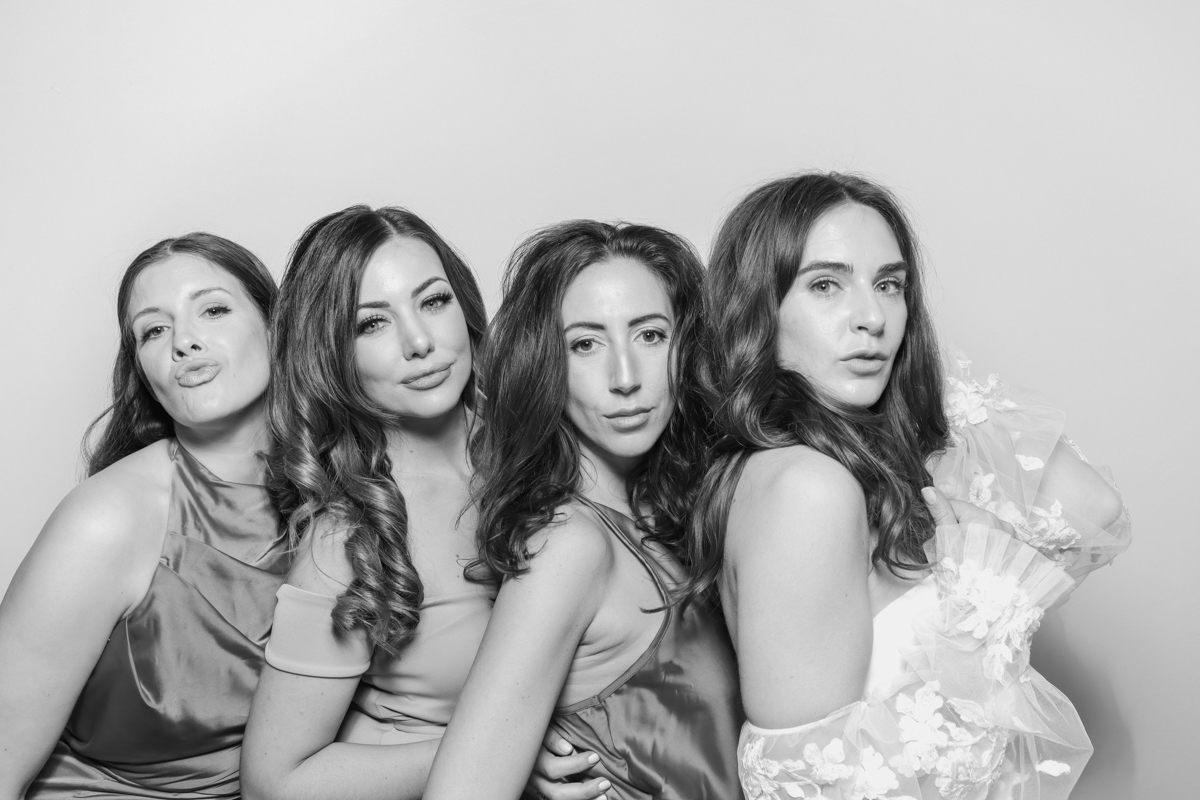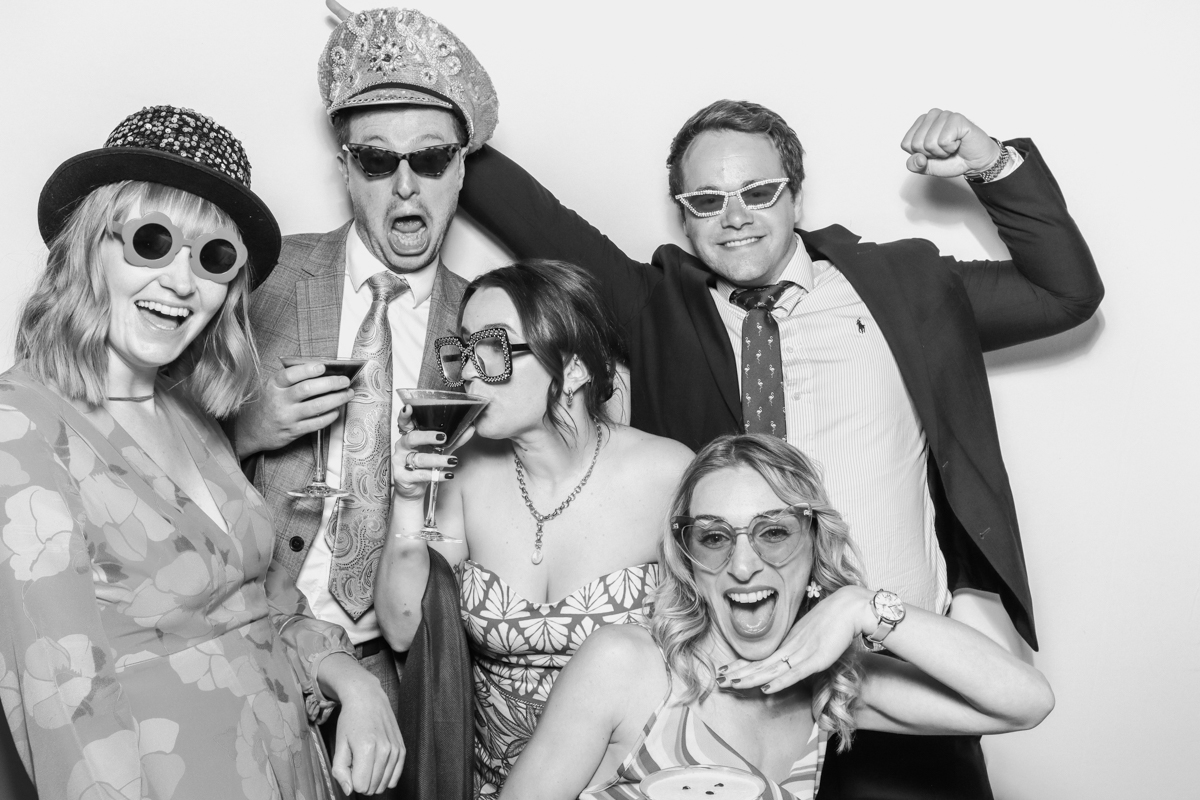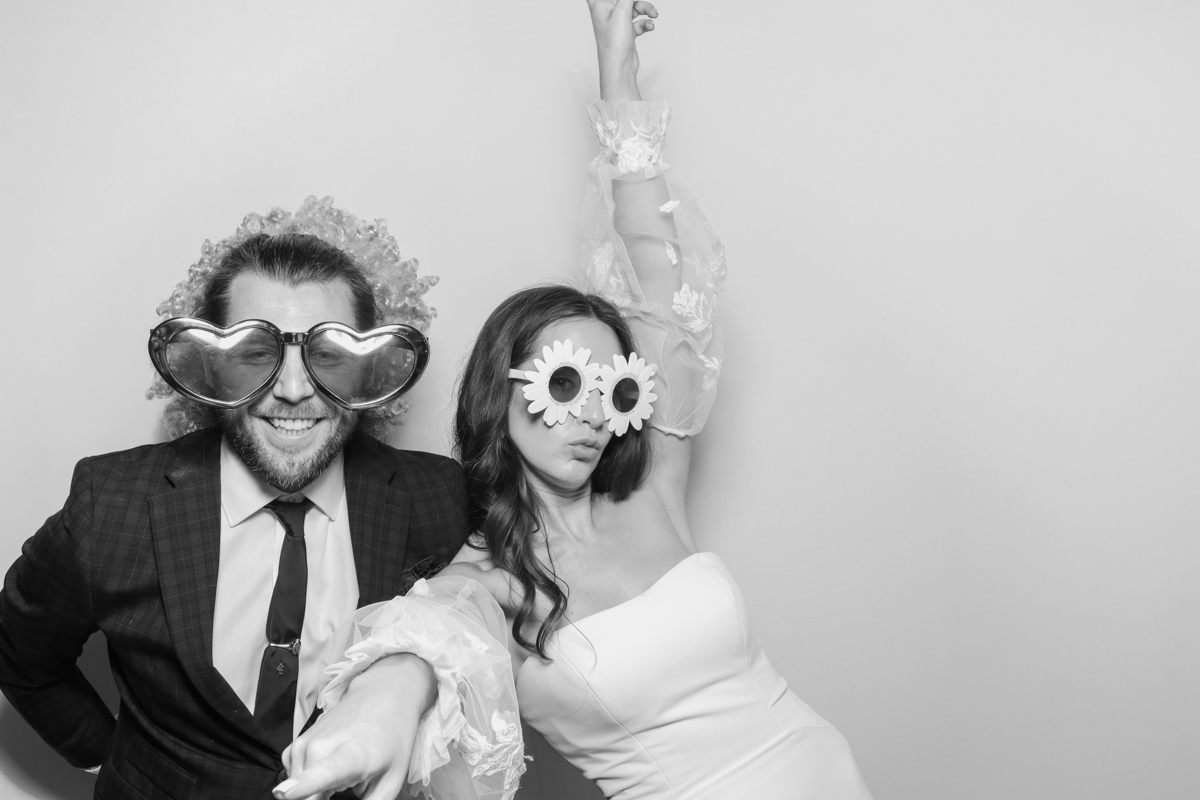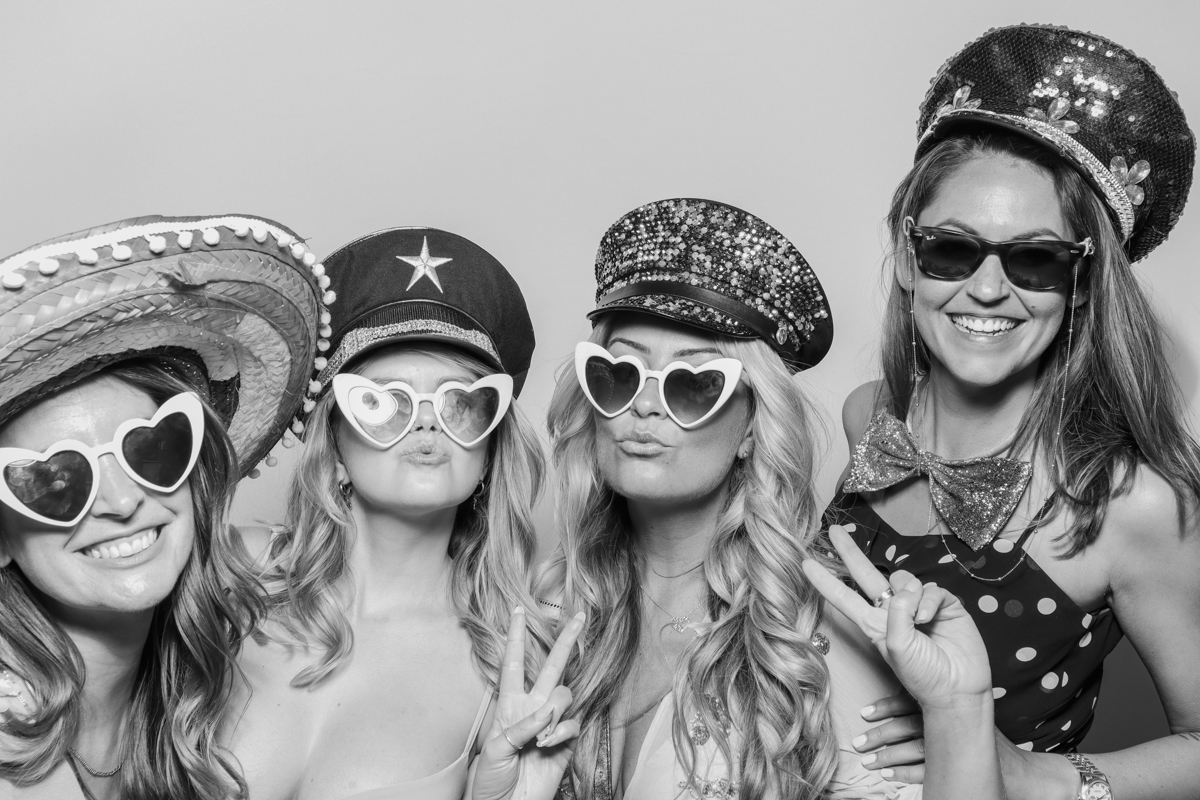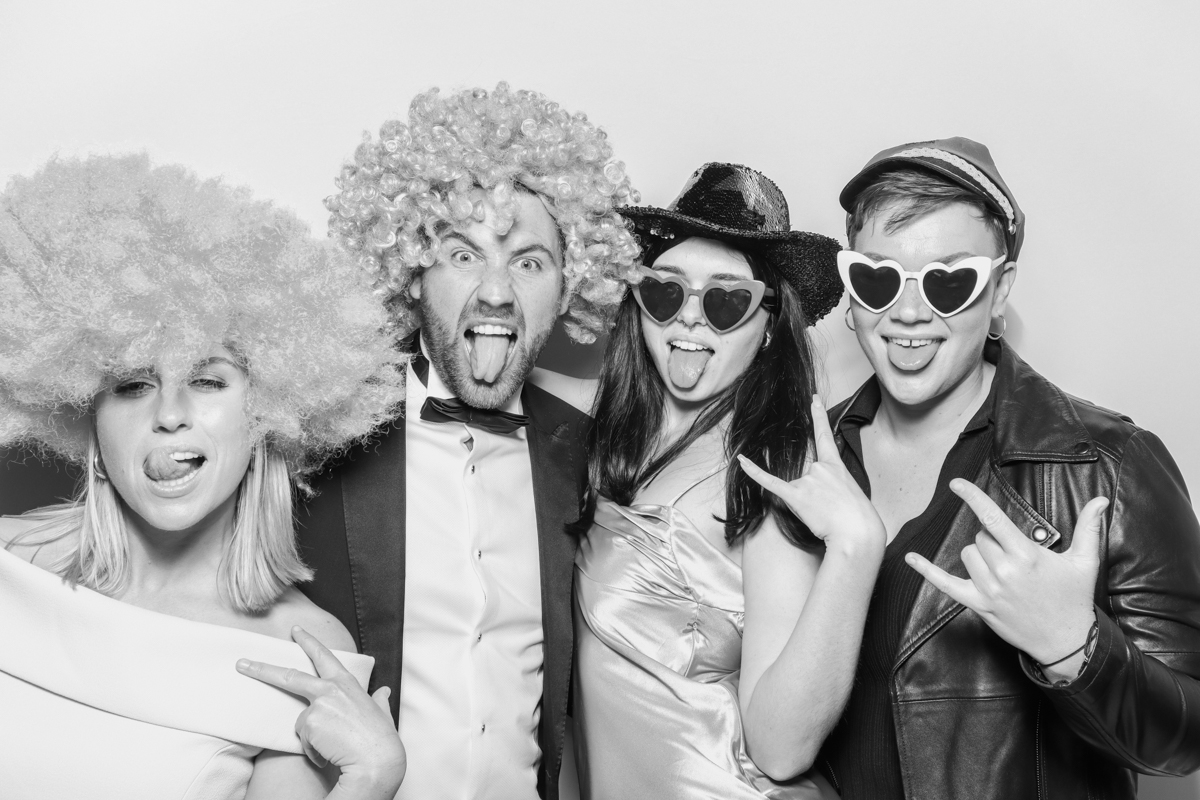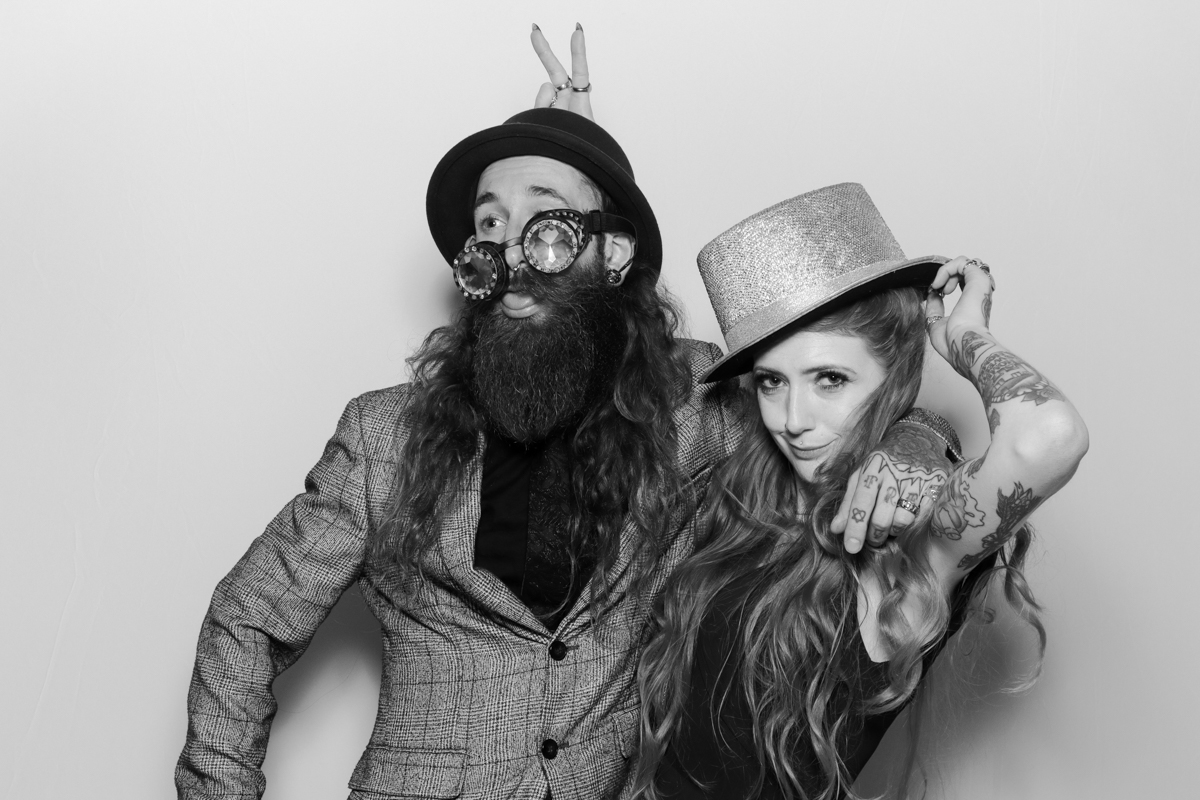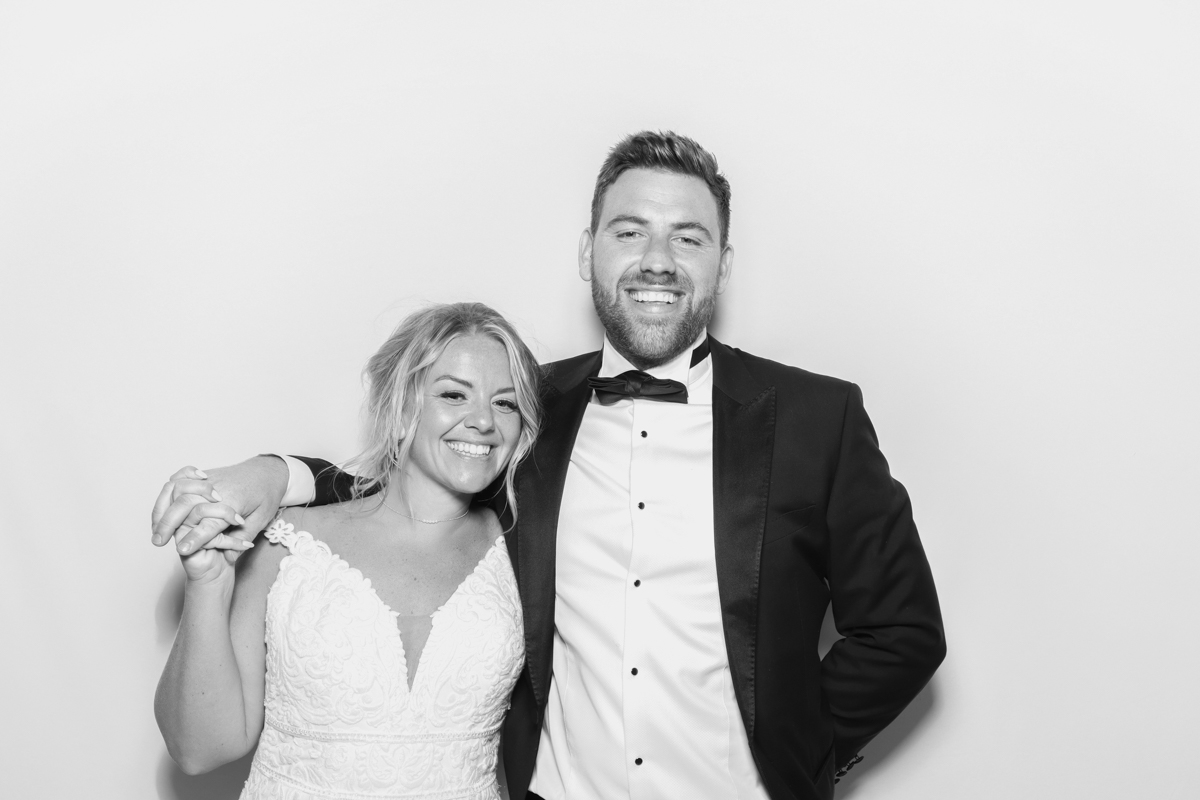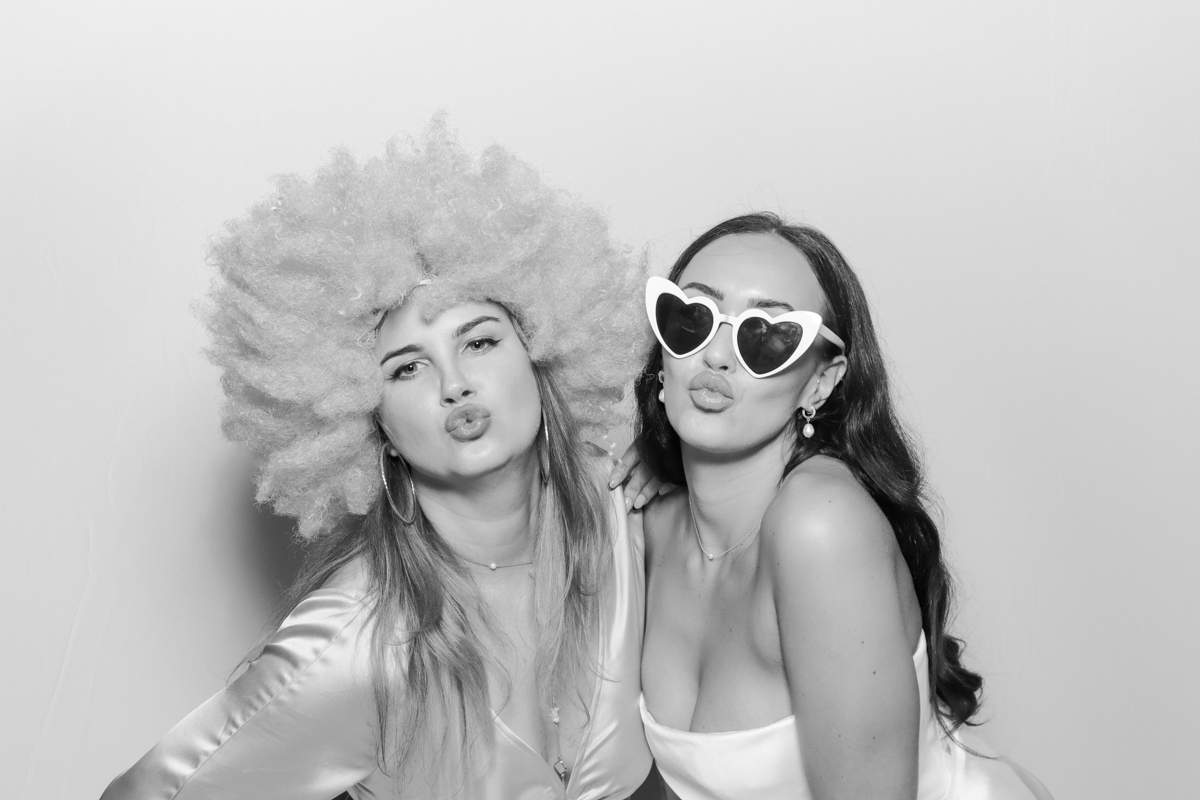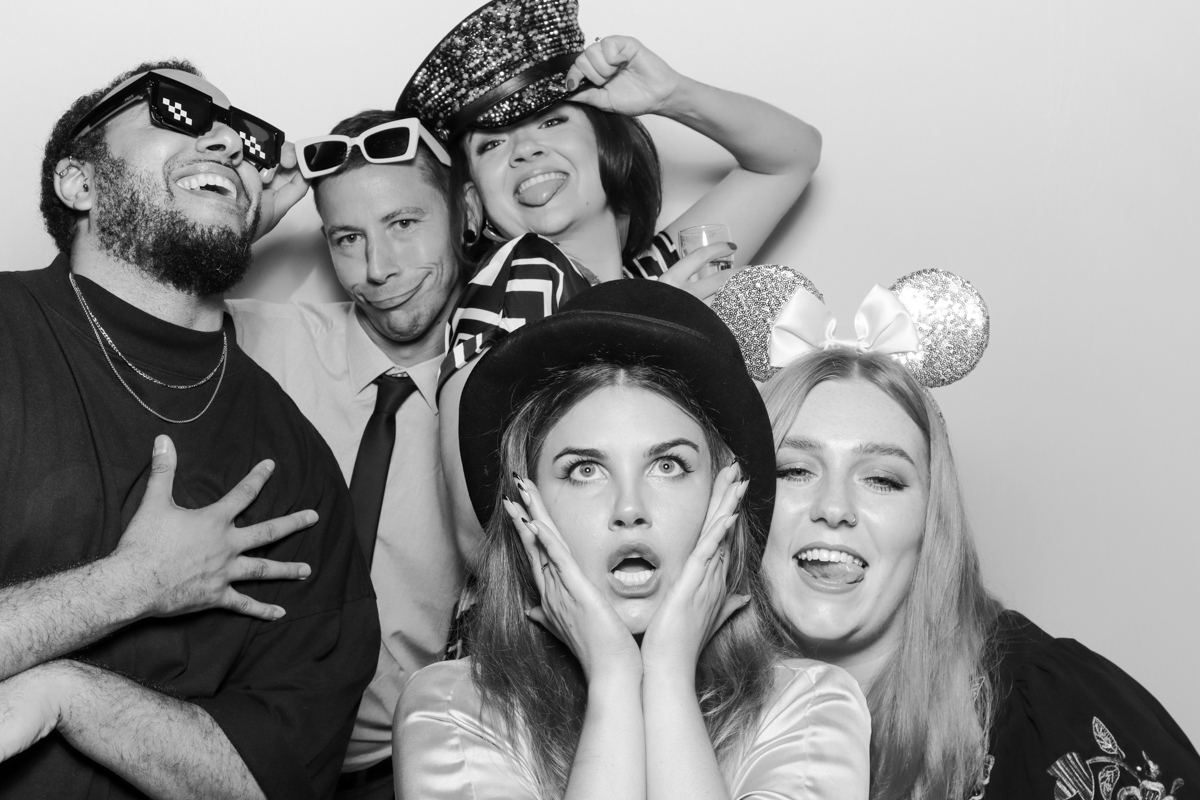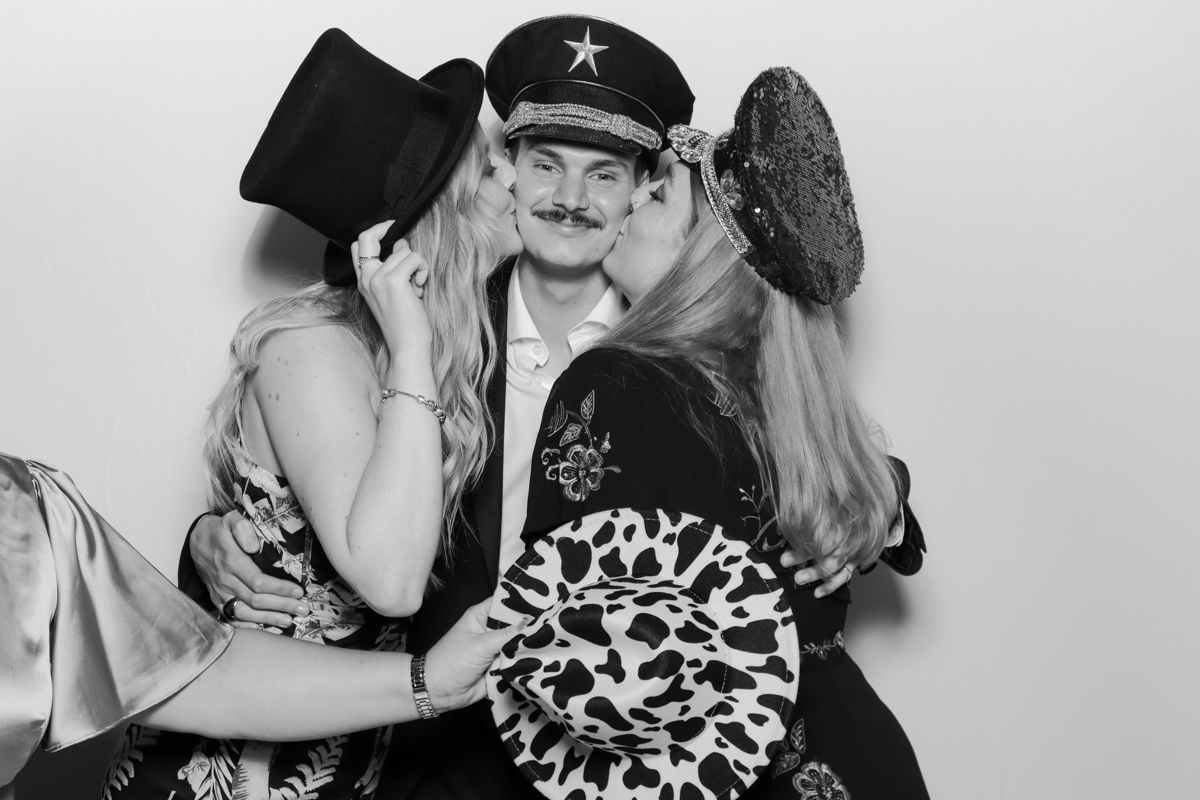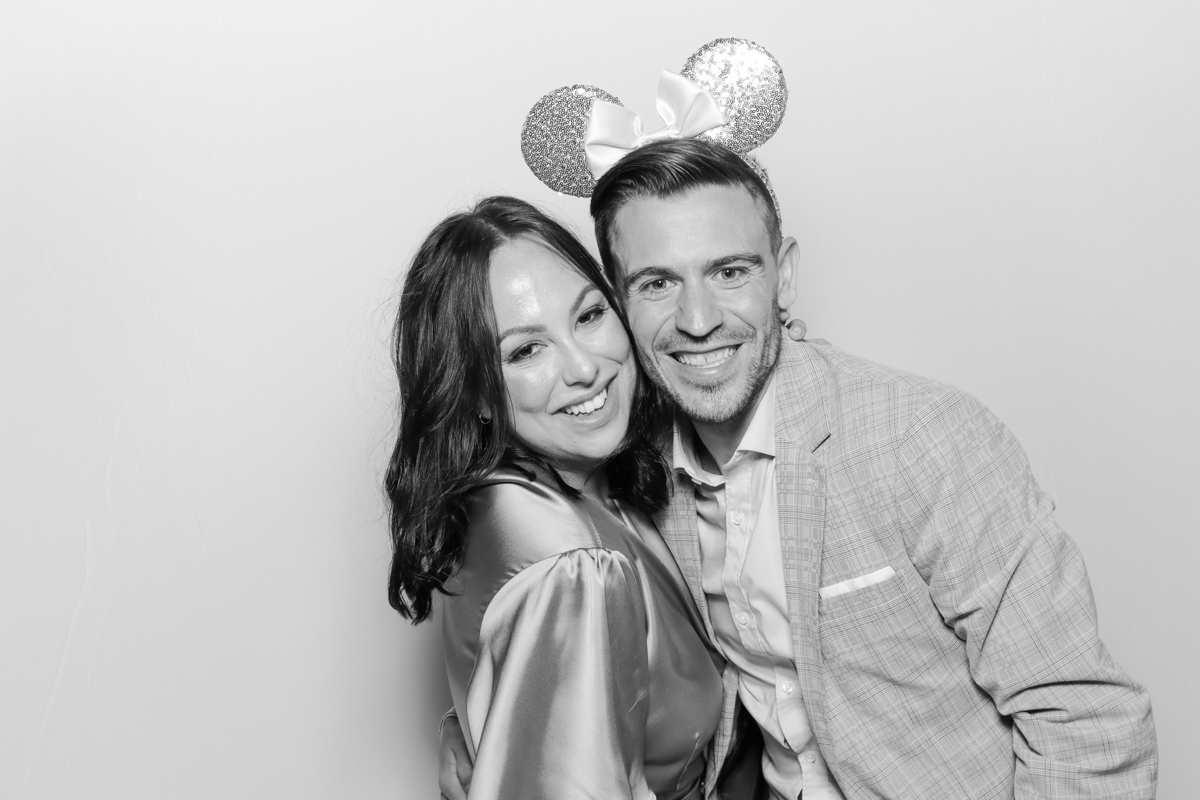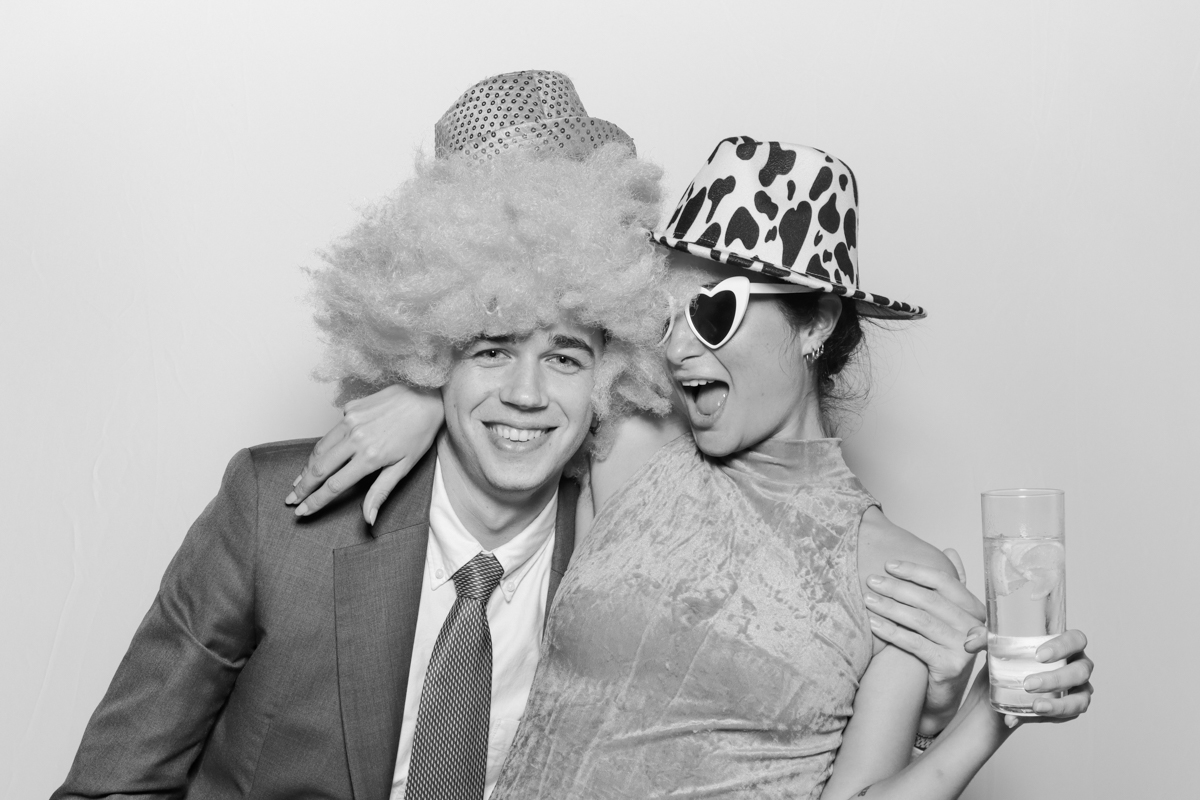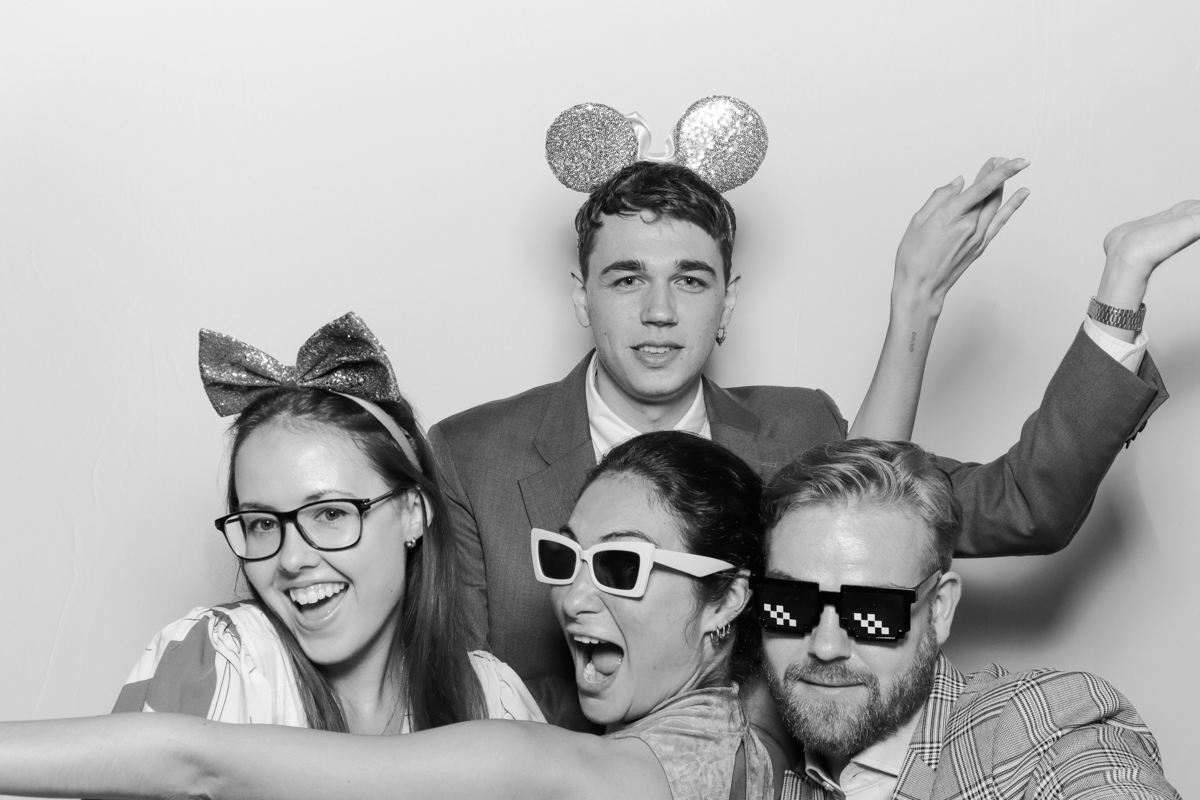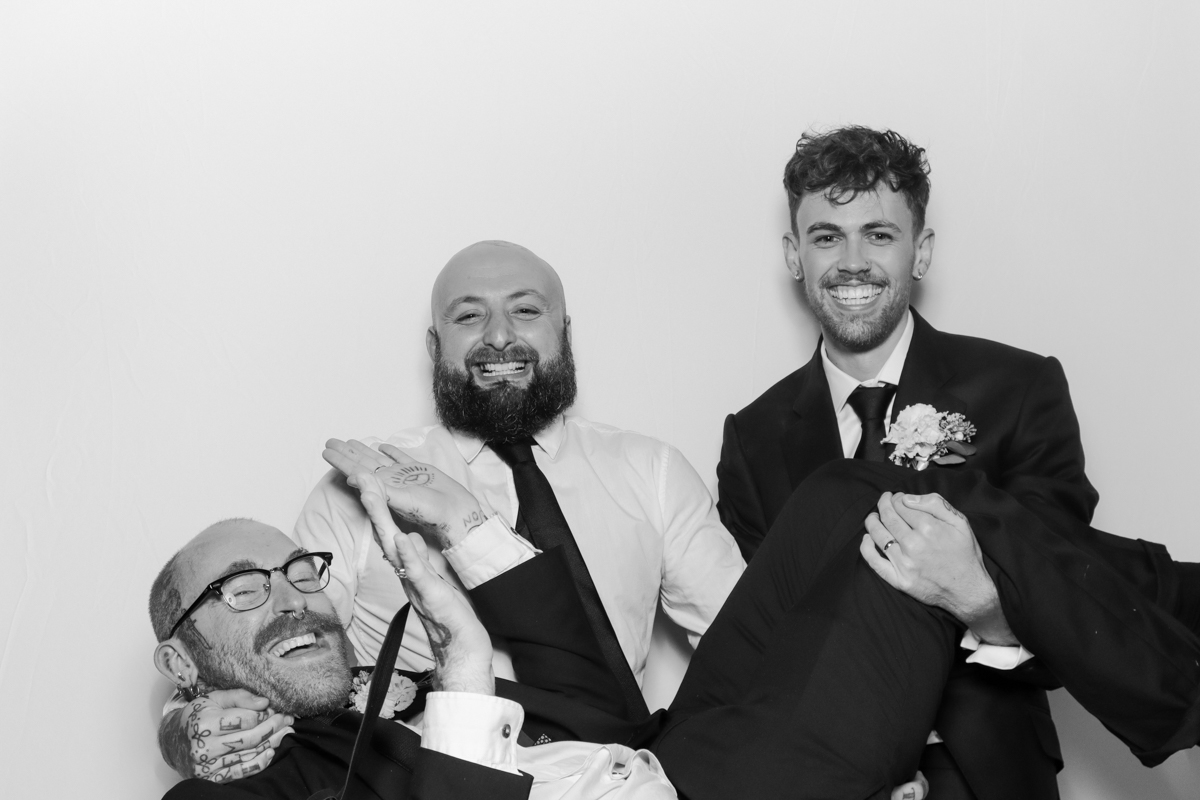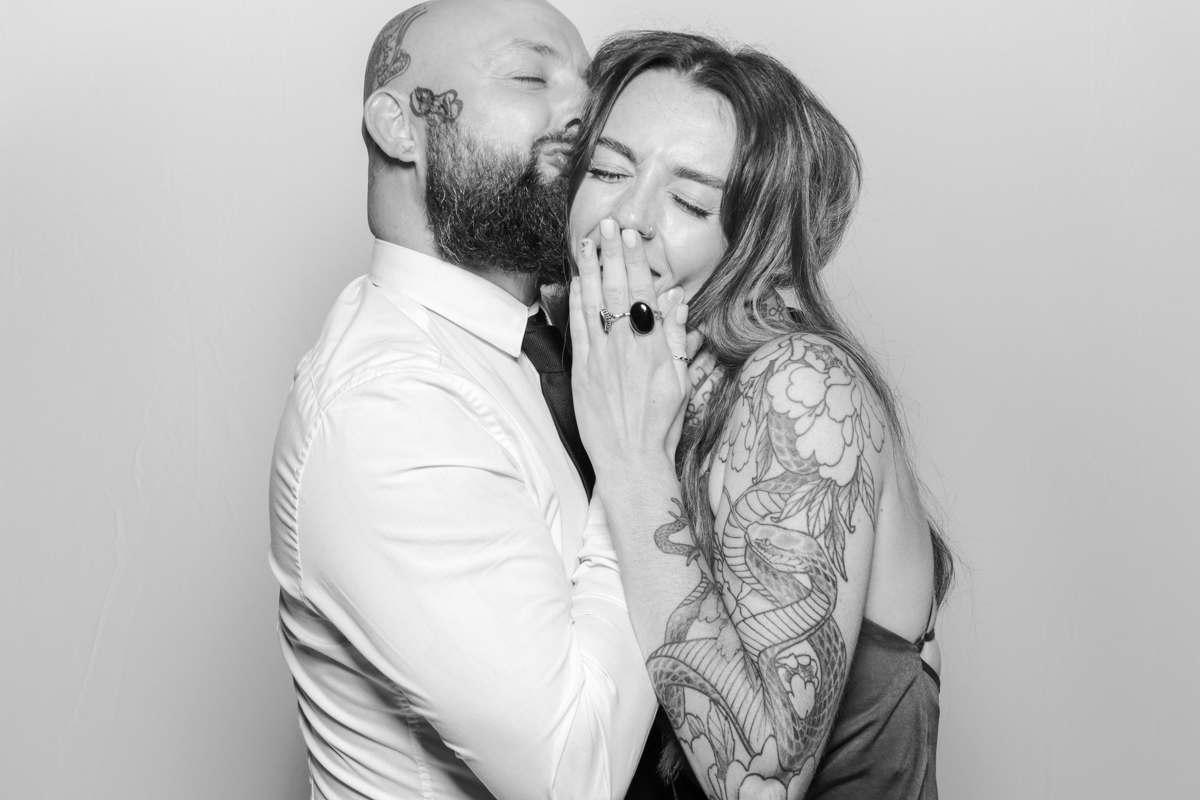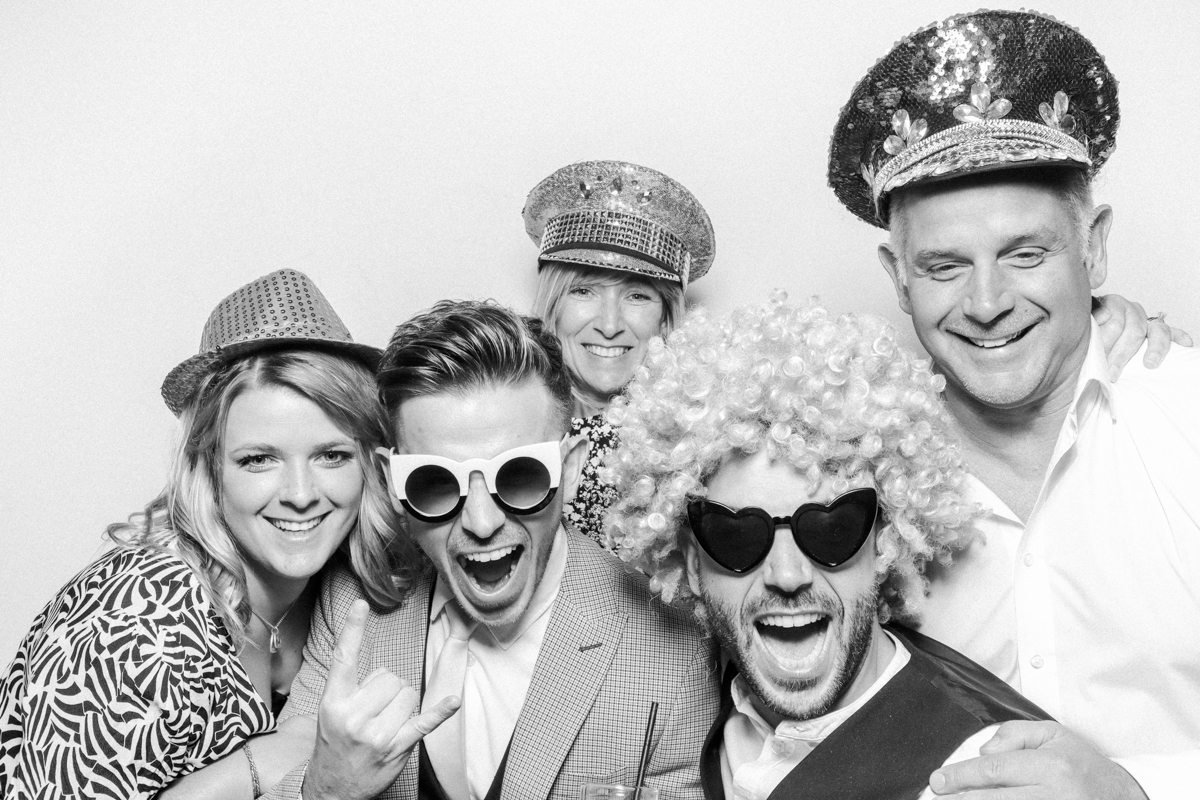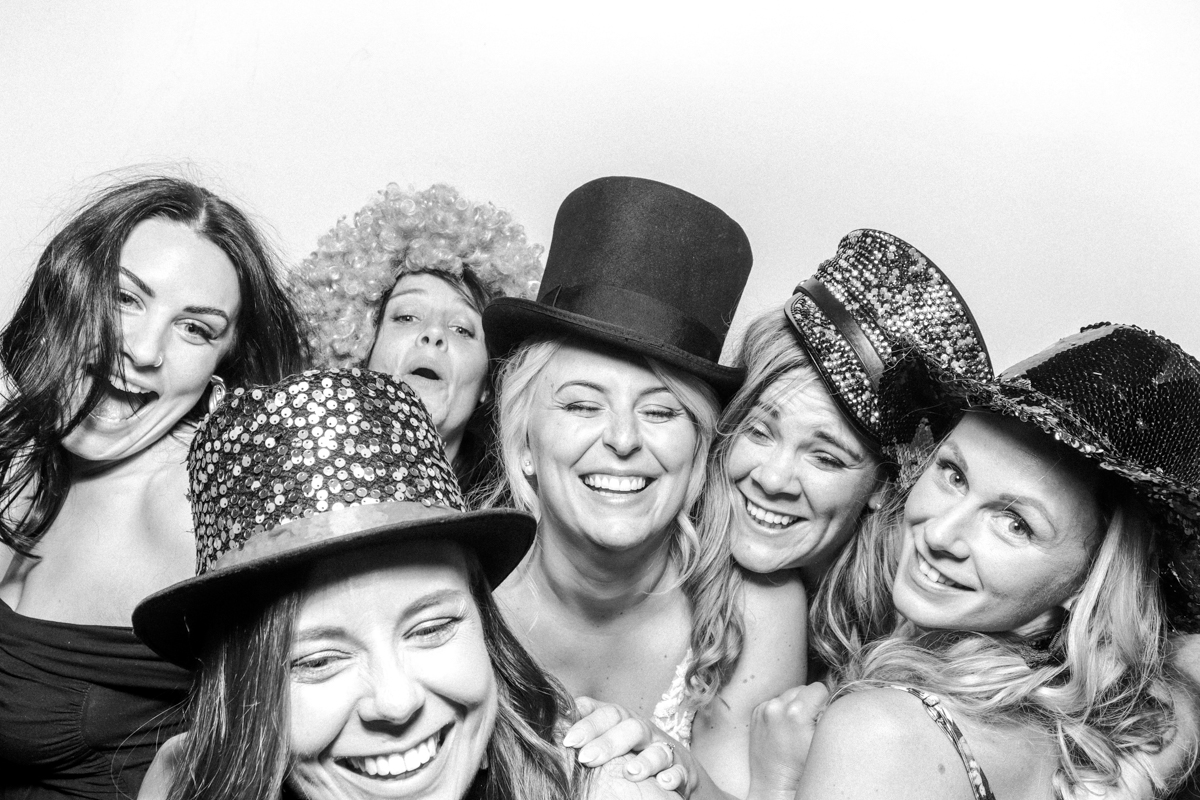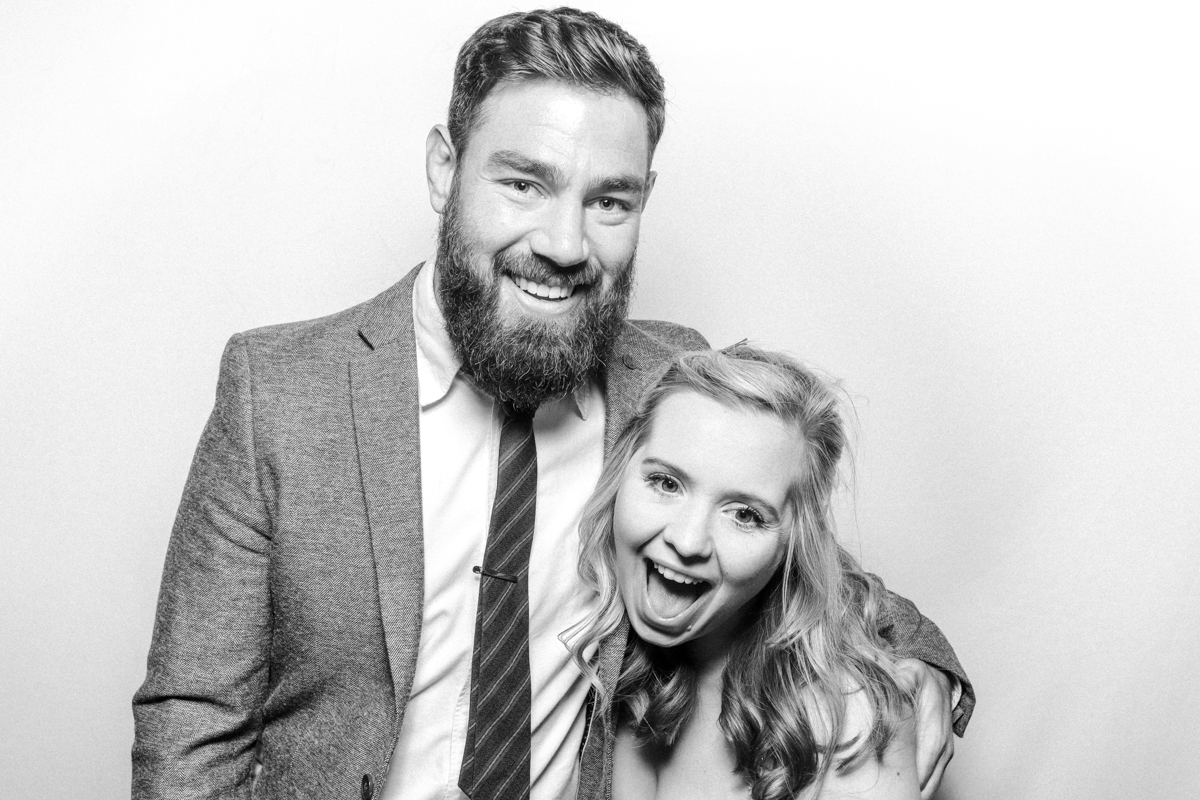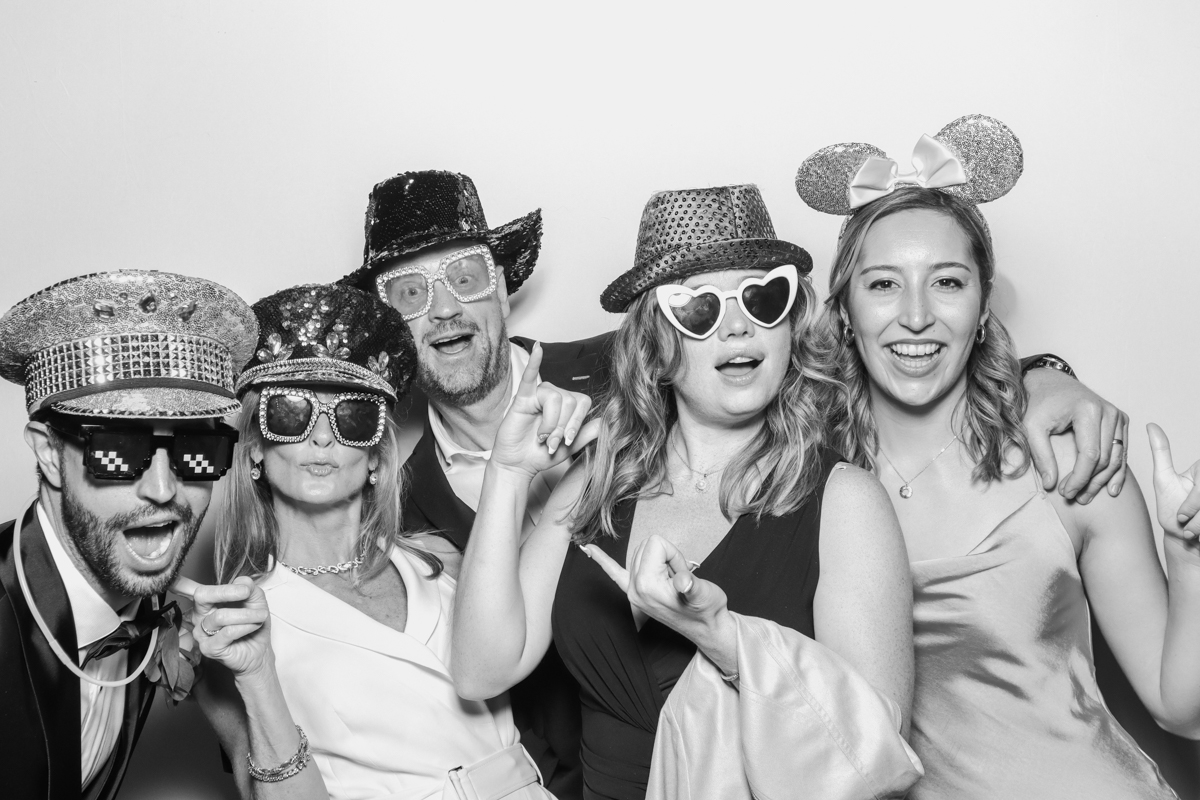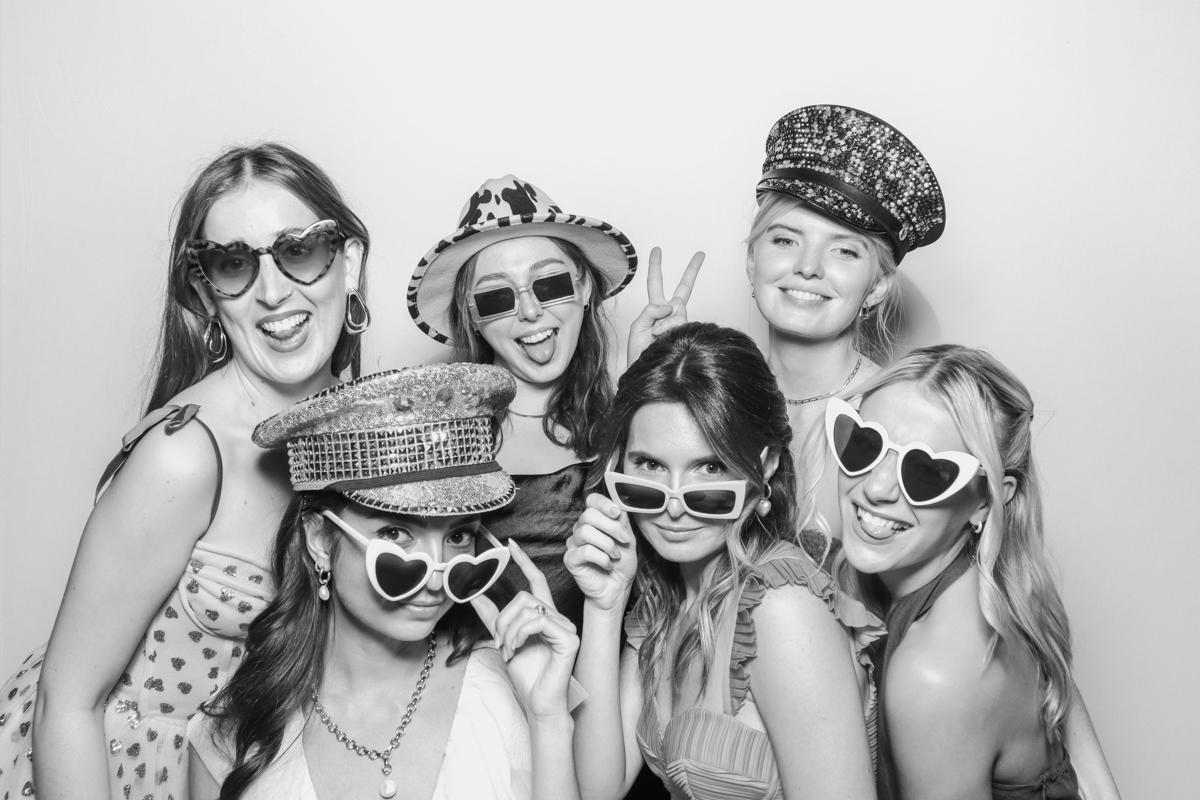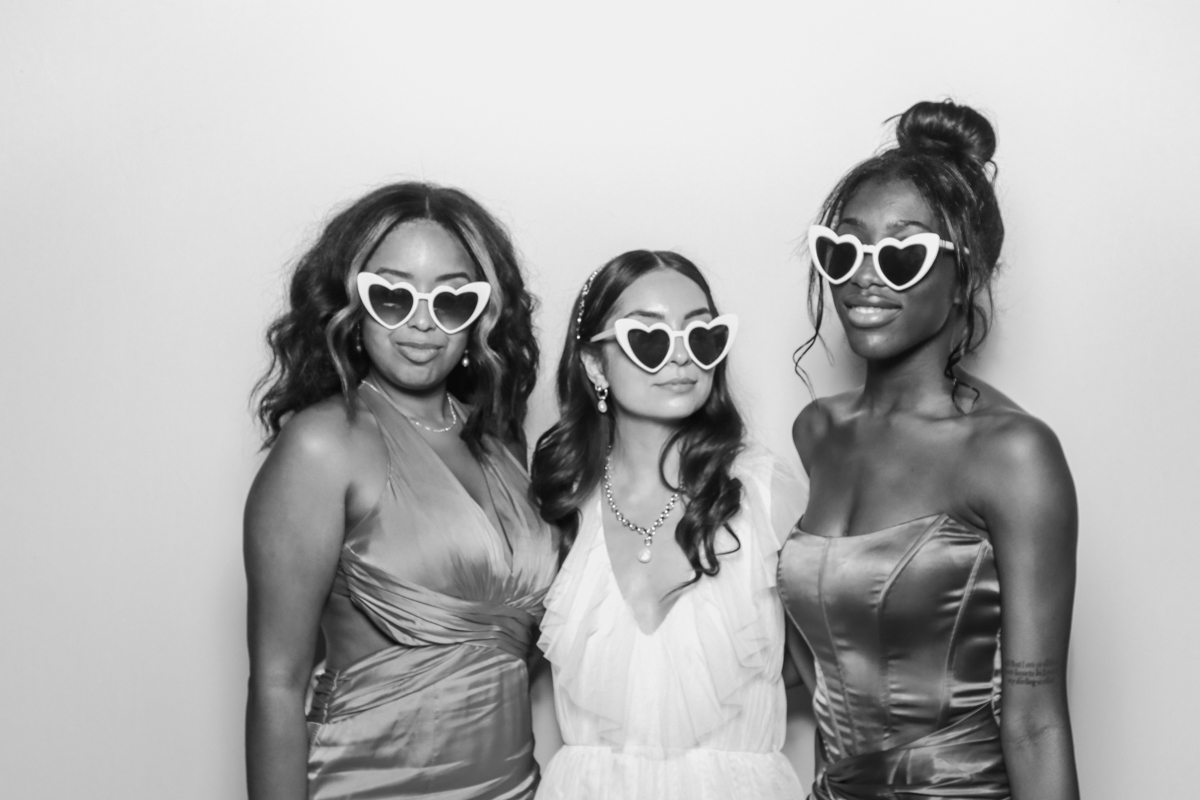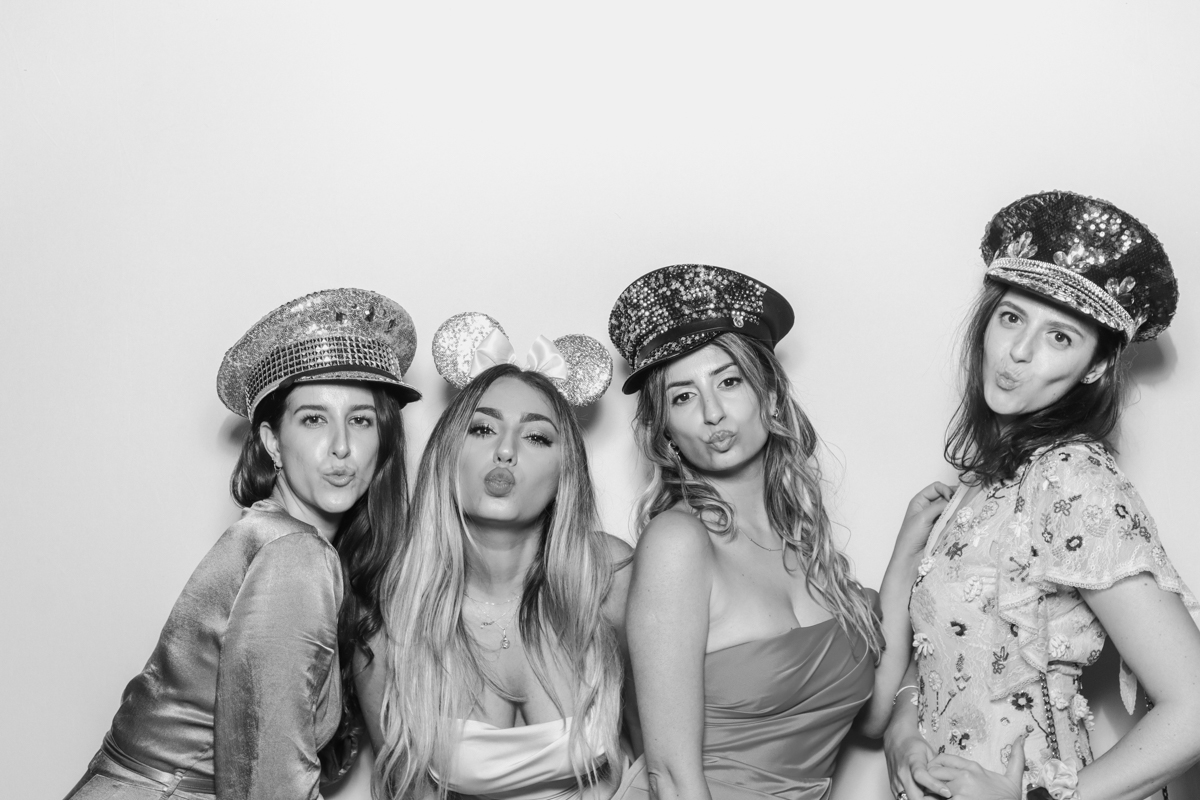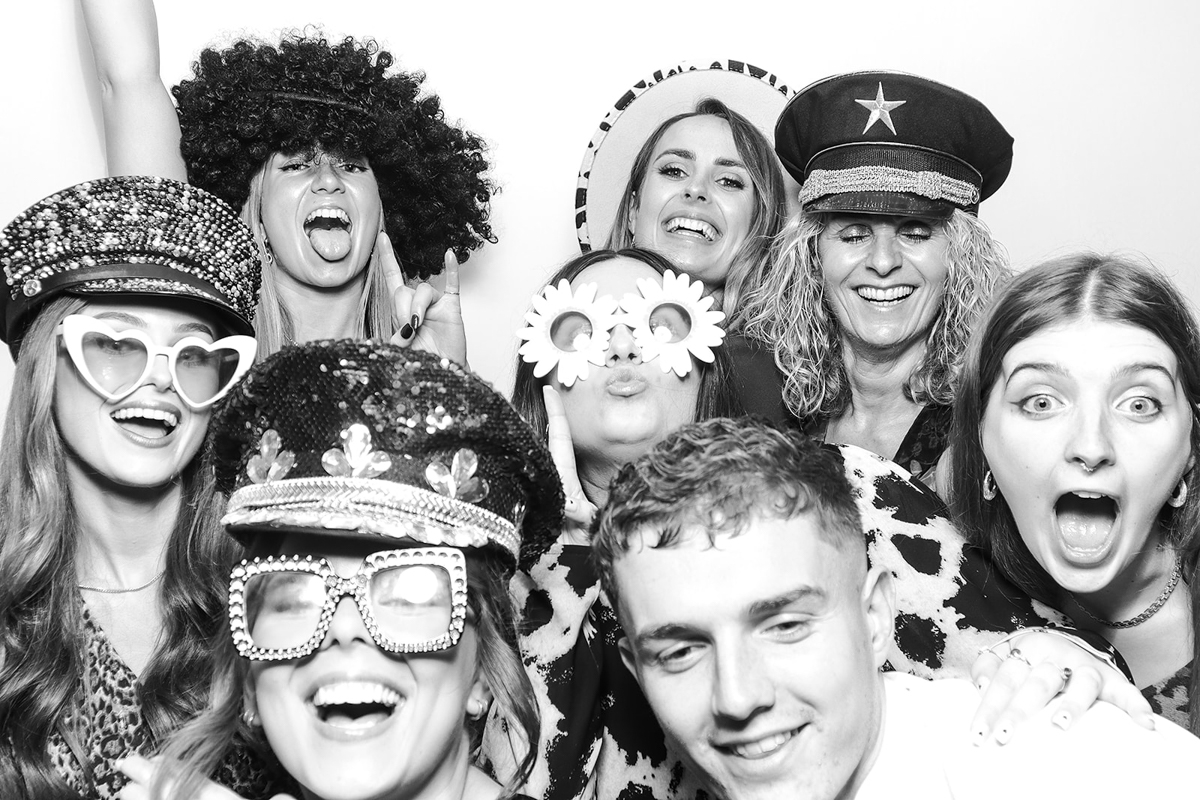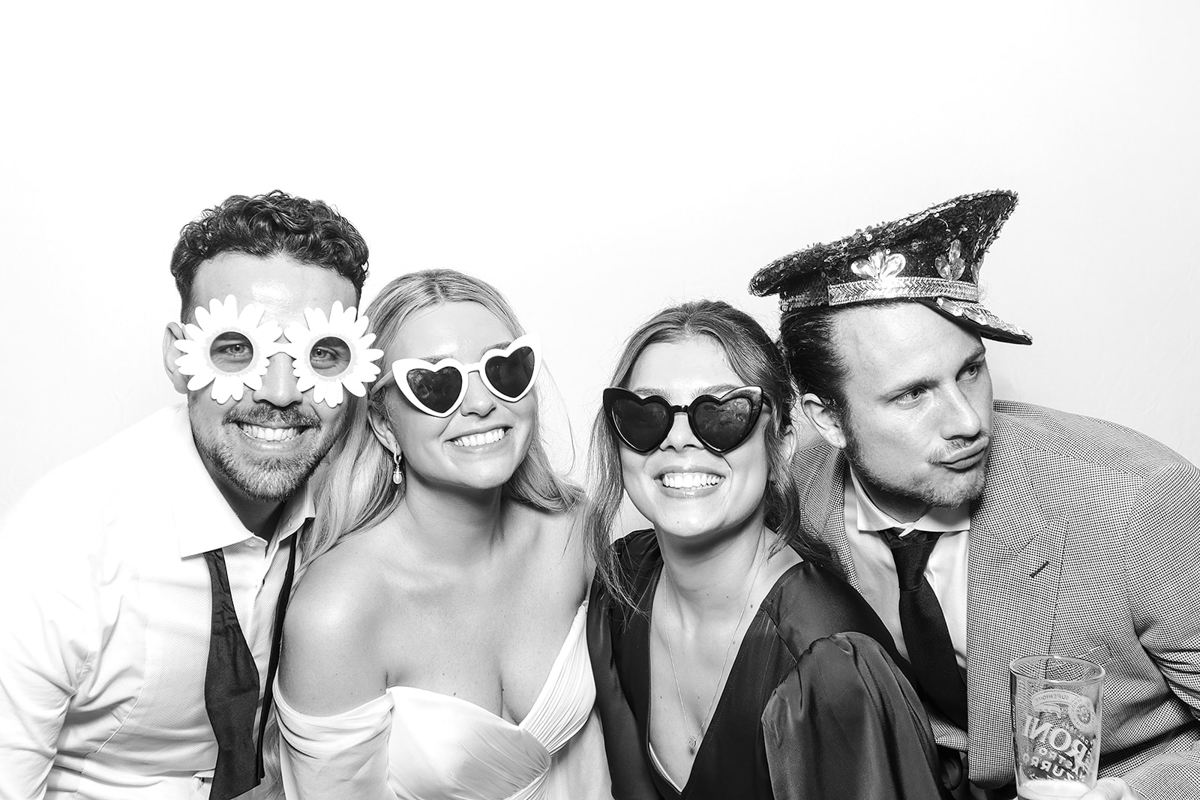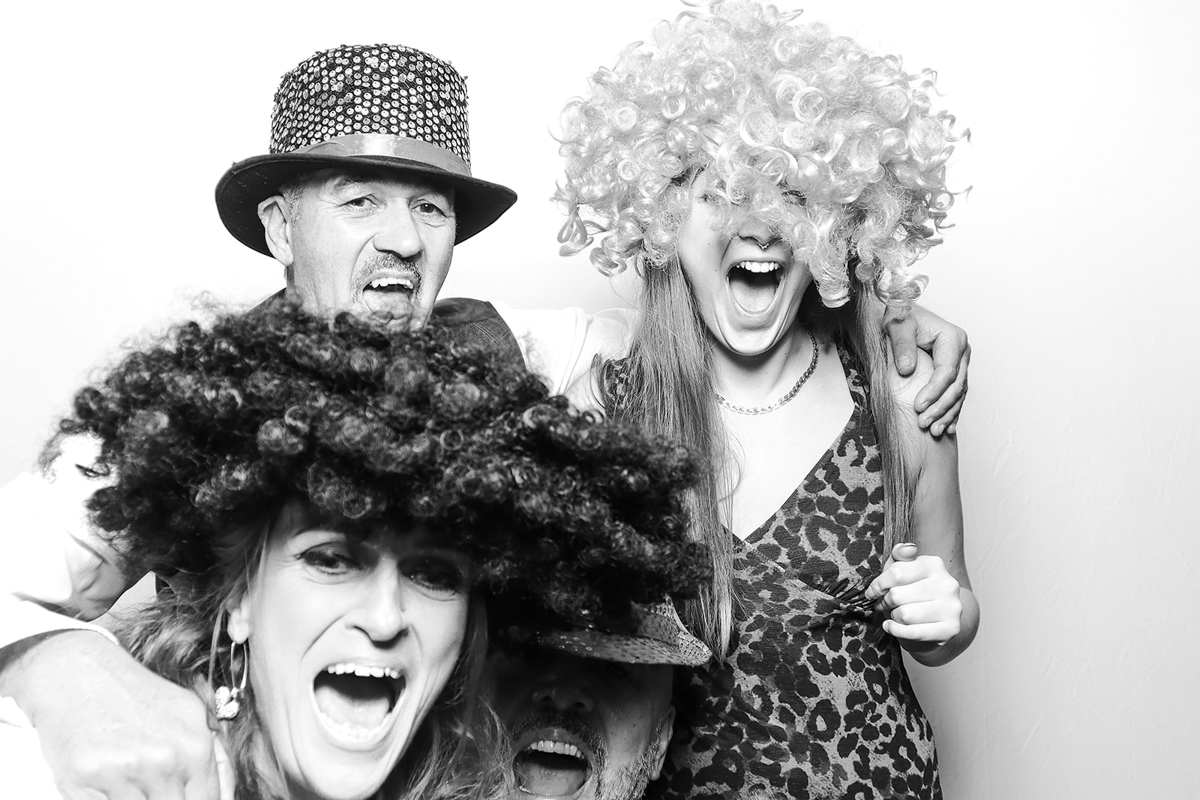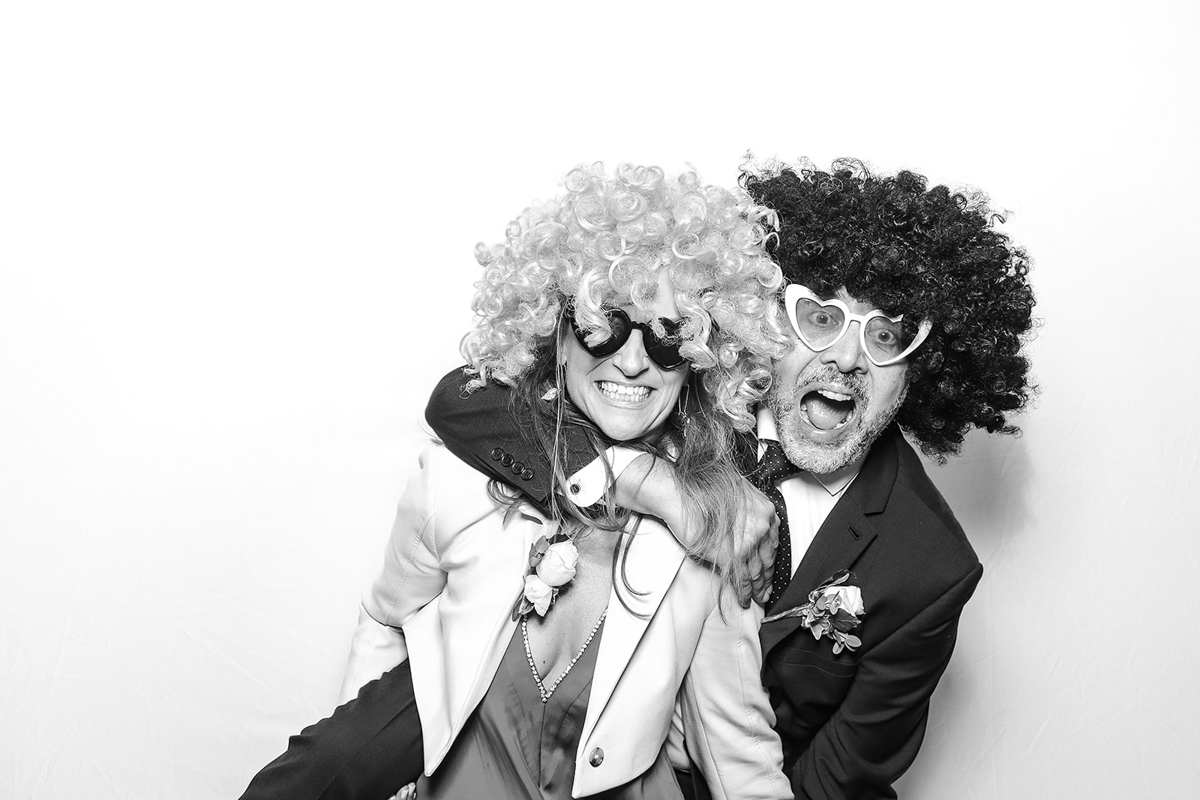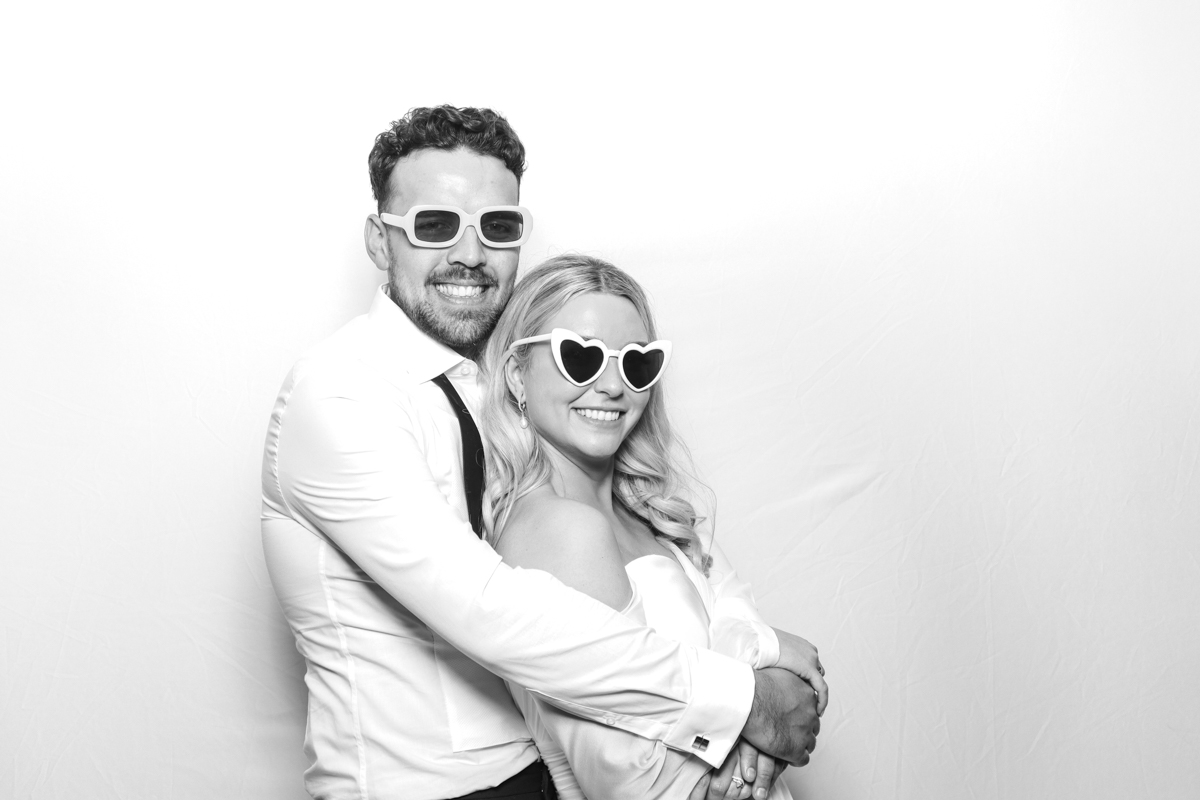 Kardashian-style photo booth with sequins backdrop
This example here goes to show you can add a little bit of…spice and turn the Kardashian-style photo booth experience into a truly glam one! Our couple has opted for the sequins backdrop and also wanted the neon sign on top, which I think more than worked here!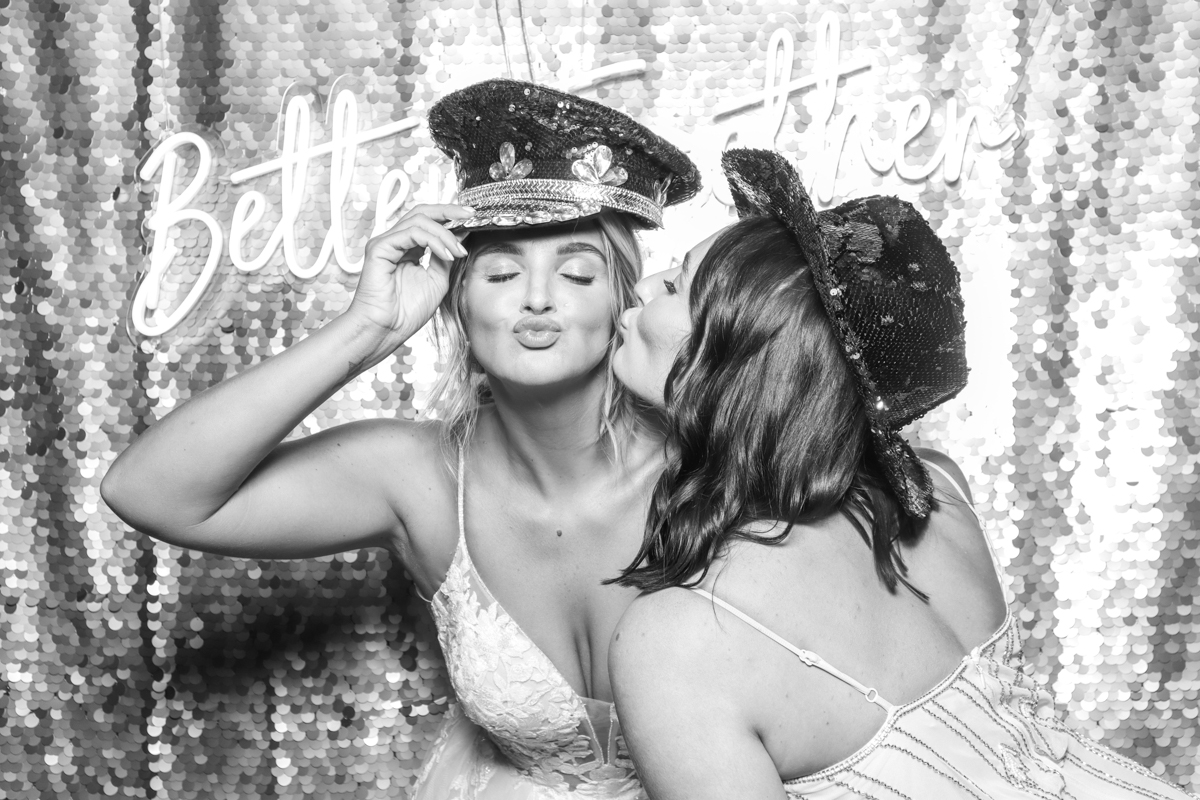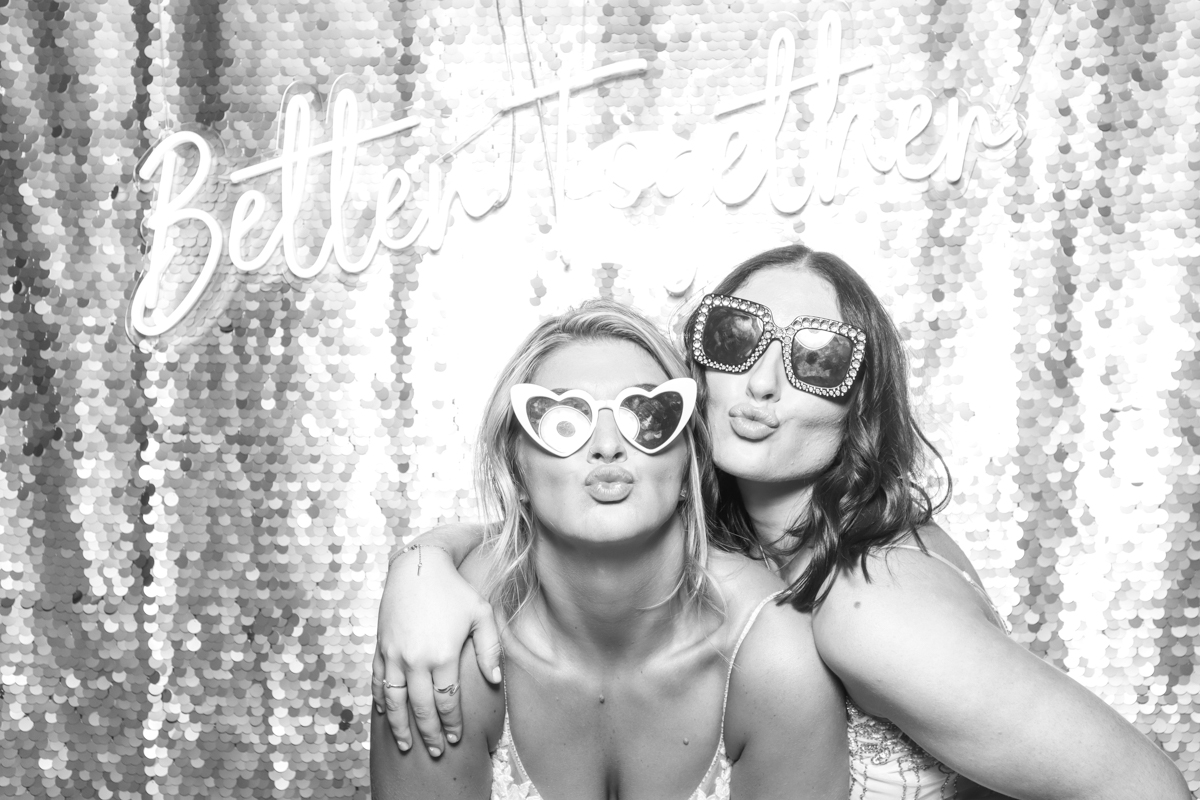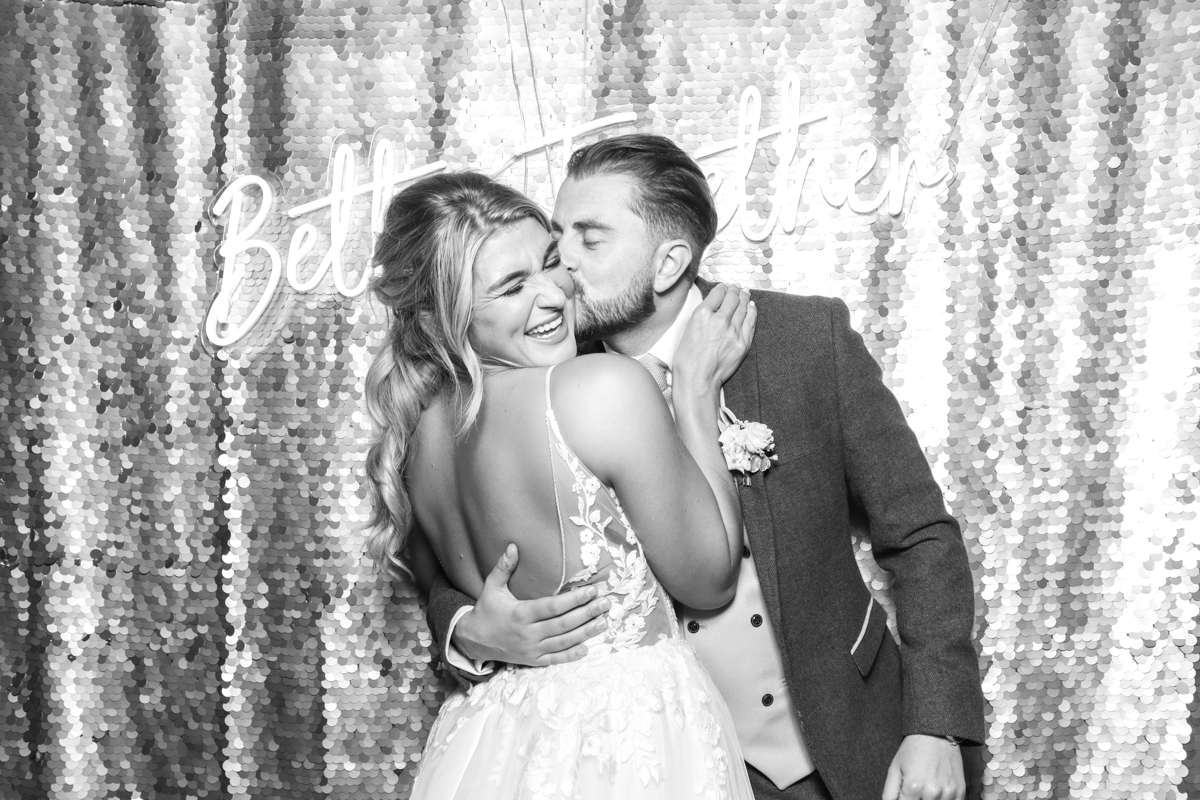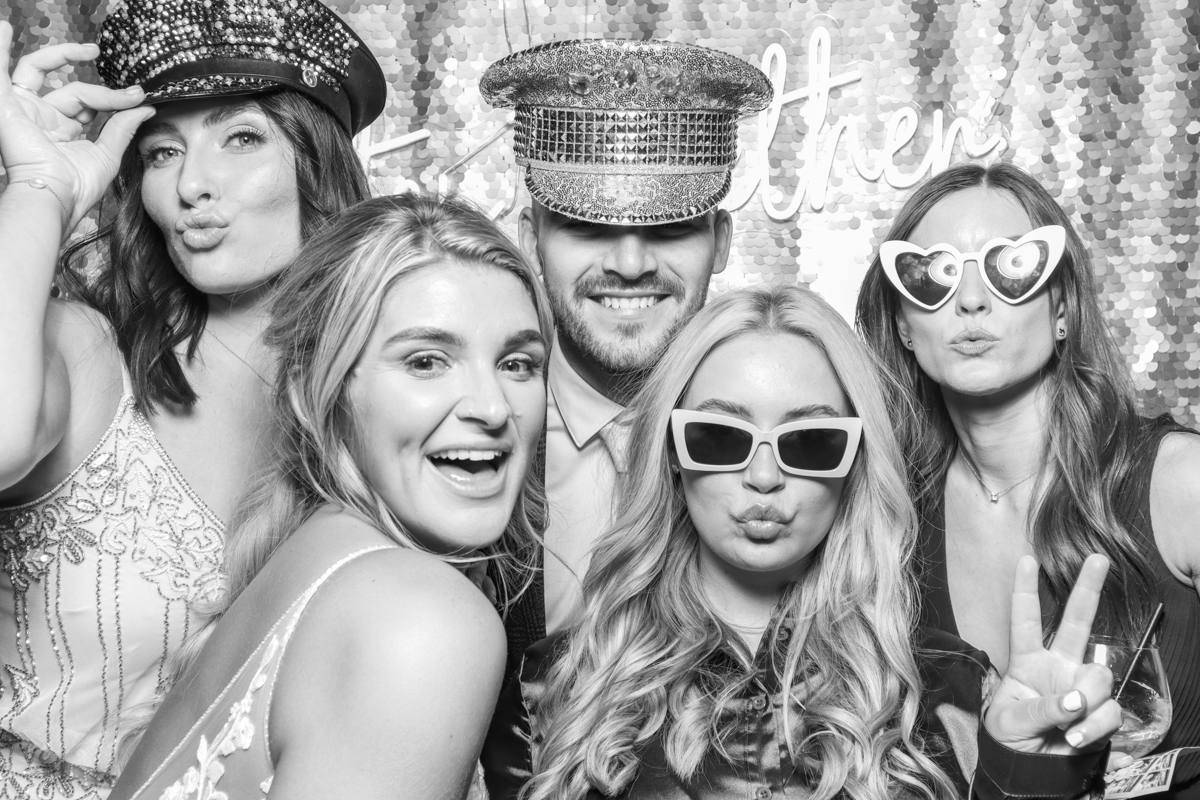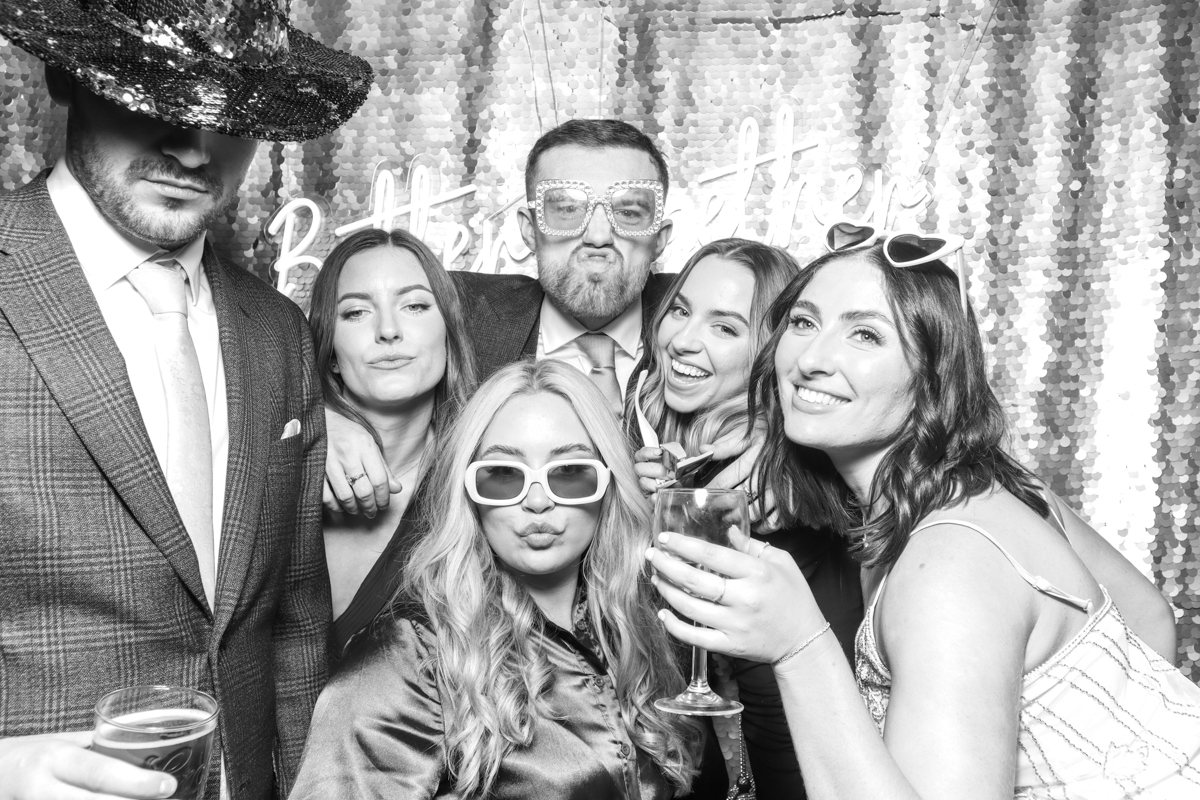 Photo booth prints designs in B&W
These are only a few of our most popular print designs. As mentioned above, we custom-design a template for every single event. We only ask for a copy of your invite or a color scheme or any ideas you may have and we take it from there.
Pretty much anything is possible in terms of design, so we'd love to hear your vision for your wedding day.
You can also see here many more examples of photo booth prints designs, that we have made until the present.