Mad Hat photo booth guest book
Let's keep things very simple. At the moment, we're offering 1 photo booth guest books.
Package 1 does not include a guest book so you can add your own or order one from Etsy if you wish. OR you can let us know if you wanted to bring one ourselves.
Linen cover guest book
If you don't want to stress about any planning in terms of the photo booth, then for package 2 and 3, we offer the linen cover photo booth guest book.
With a linen hard cover and engraved text and nice thick white paper inside, you get a guest book that has the quality of a wedding album!
The best part is that your guests can write any messages and also stick a copy of the print they take with the booth. When the event is finished, you take home at the end of the event. Attention to detail is very important. We're really impressed with the quality of this book so you I am sure you will treasure it for years to come.
These guest books do not come personalised for each event, but do get in touch if you wish to have something custom instead.
The price for a custom guest book for your event is £50.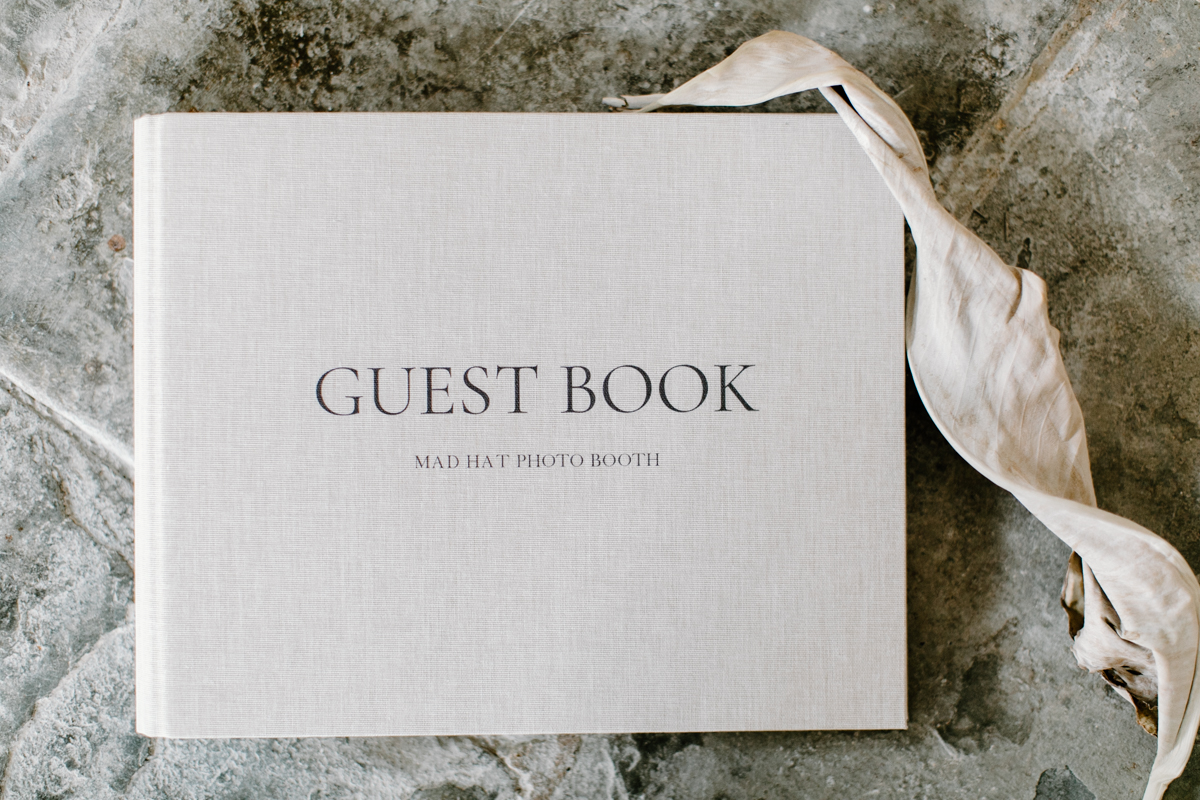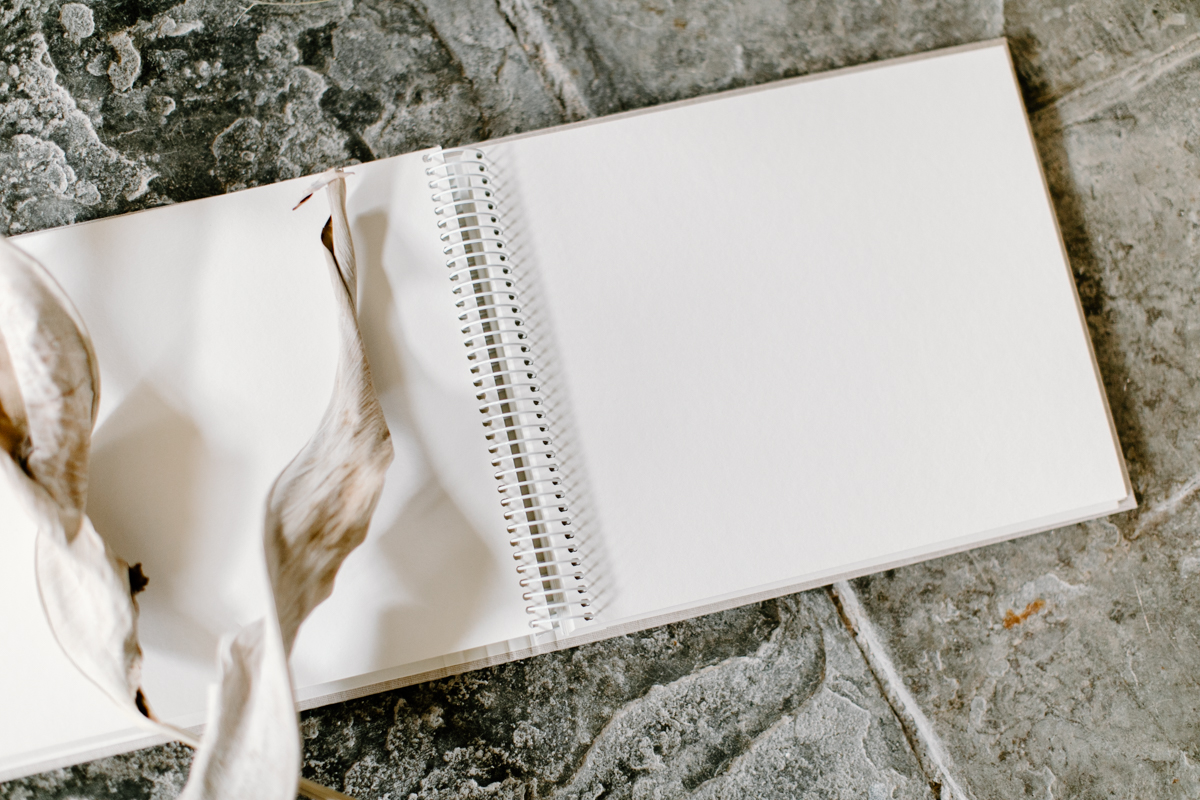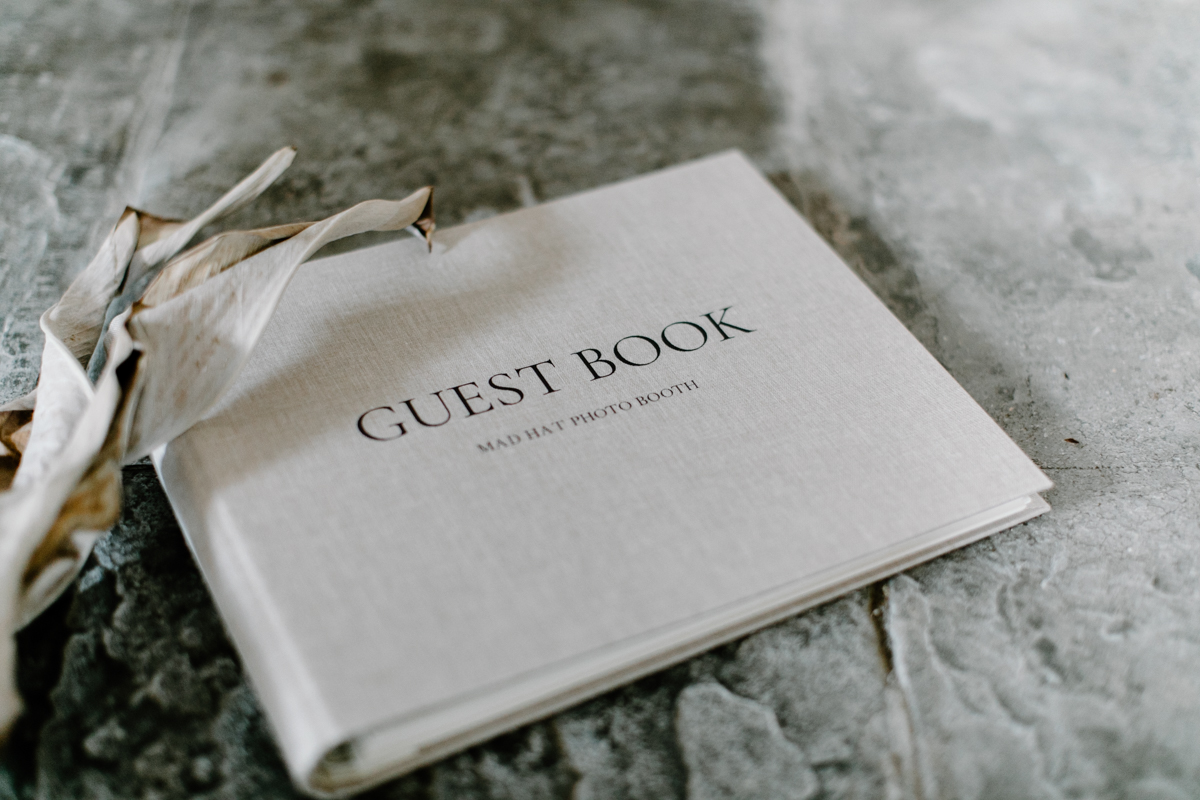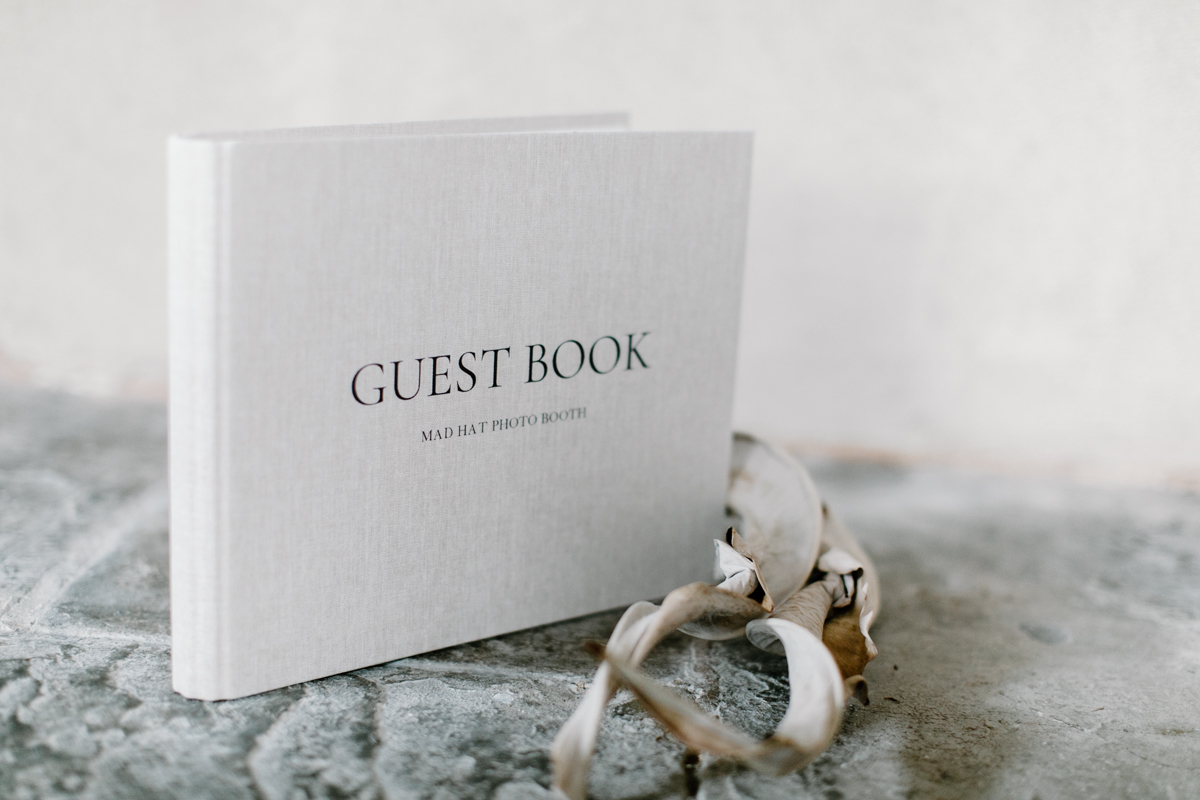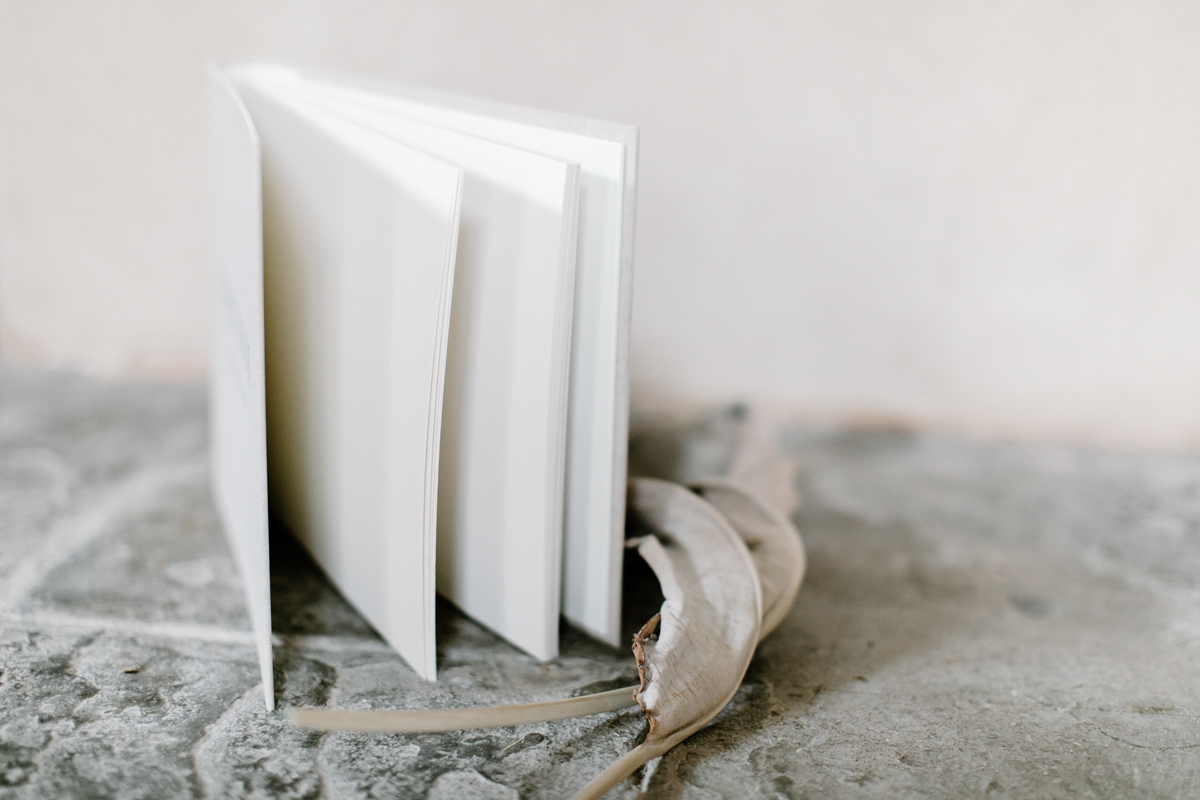 Custom photo booth guest book
If details are truly important to you and you would like a custom photo booth guest book with personalised cover, please get in touch. If there is enough time before your event, we can order one for you.
There are options like linen cover or even velvet cover with your names and/or wedding date, so get in touch for a quote. They are really lovely as well as an option for your photo booth.
If you wish to order one yourself, this is an article for some great guest books we found on ETSY! Always worth checking there if there is something you particularly like and just make sure it's ready on the day of the event.
If you'd like us to have one ready for you on the date of the event, we're more than happy to do so!
The price for a custom guest book is £40 and it looks exactly like the photos below. It definitely makes the entire experience more personalised, so we'd highly recommend these.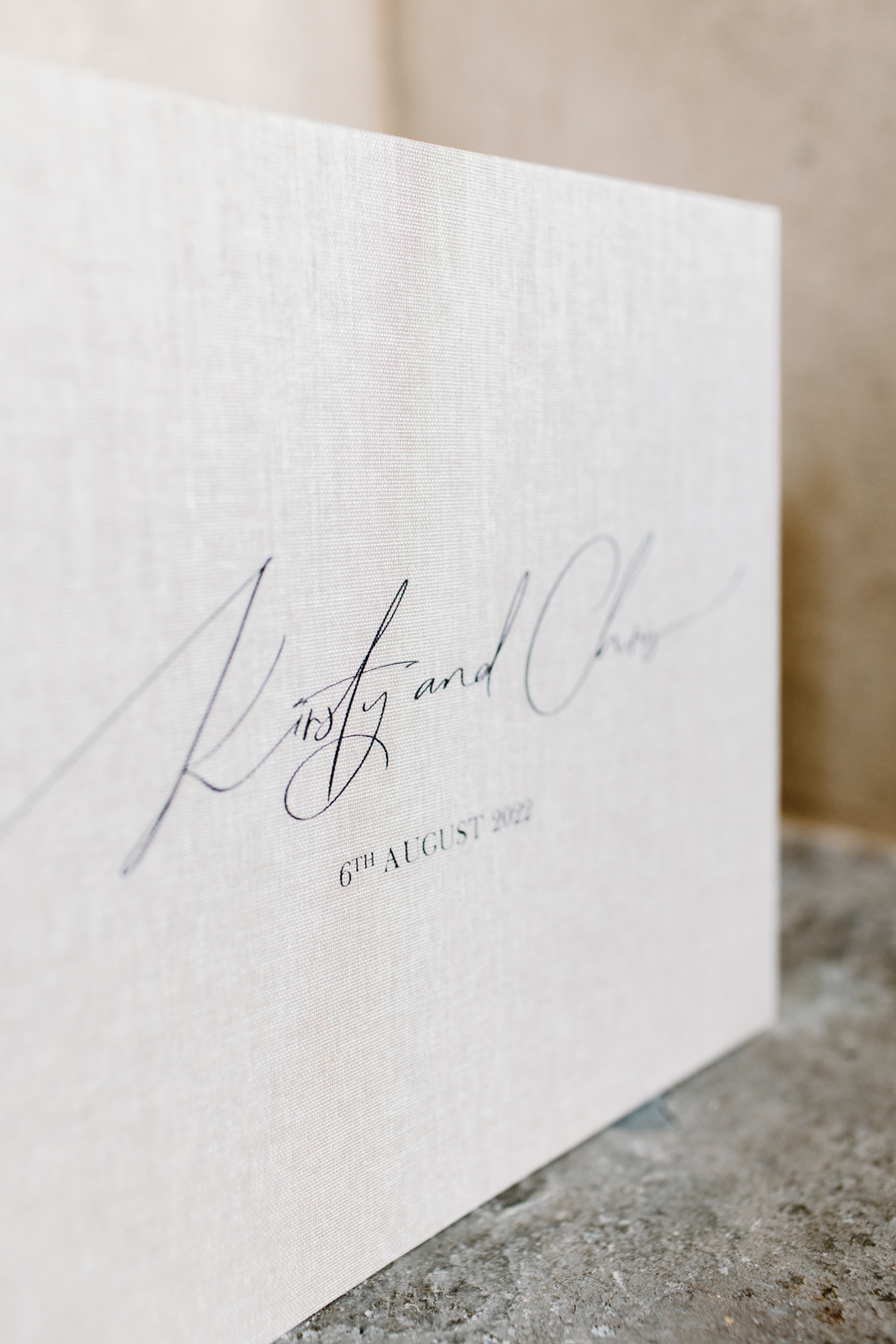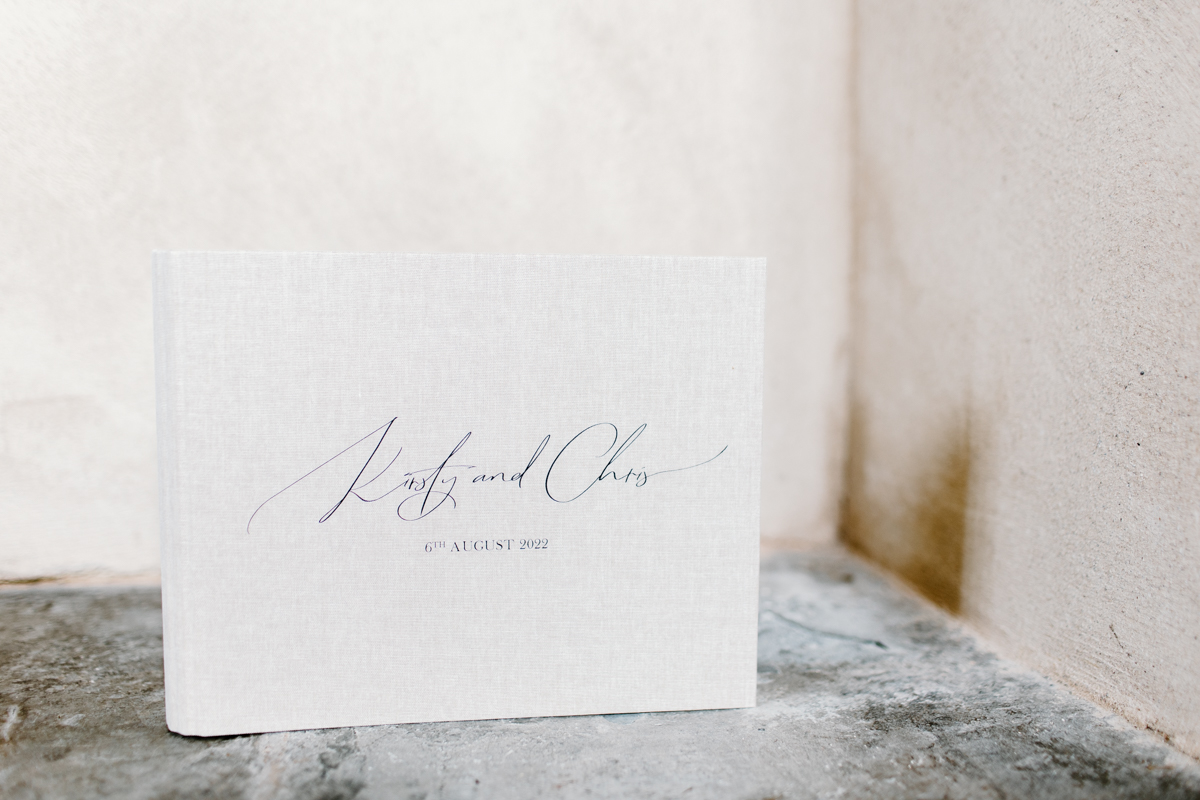 (Image by Green Antlers Photography) 
Want to see all that we offer with our photo booth packages? Go here for the full list of options which comes with every package.
And if you'd love to see just the backdrops you can choose from, this is a full (ever-growing) collection.
Can't wait to hear from you!