Mad Hat photo booth guest book options
We want to make sure your instant photo booth prints not only won't get lost, but you also get a copy of each crazy or ridiculous pose they make in front of our booth!
We're always looking for guest book options and ideas and so far we have 2 different types we can recommend.
Standard guest book 

The perfect guest book to collect and stick all the prints and those cheeky messages from your guests.
We may change these in the future, but we're happy to report we had very happy clients going through their guest books so far and we're planning to keep making people happy!

No matter the package you choose, we can include the standard guest book because it would be such a shame for you not to have those memories to see right after the wedding day buzz is over!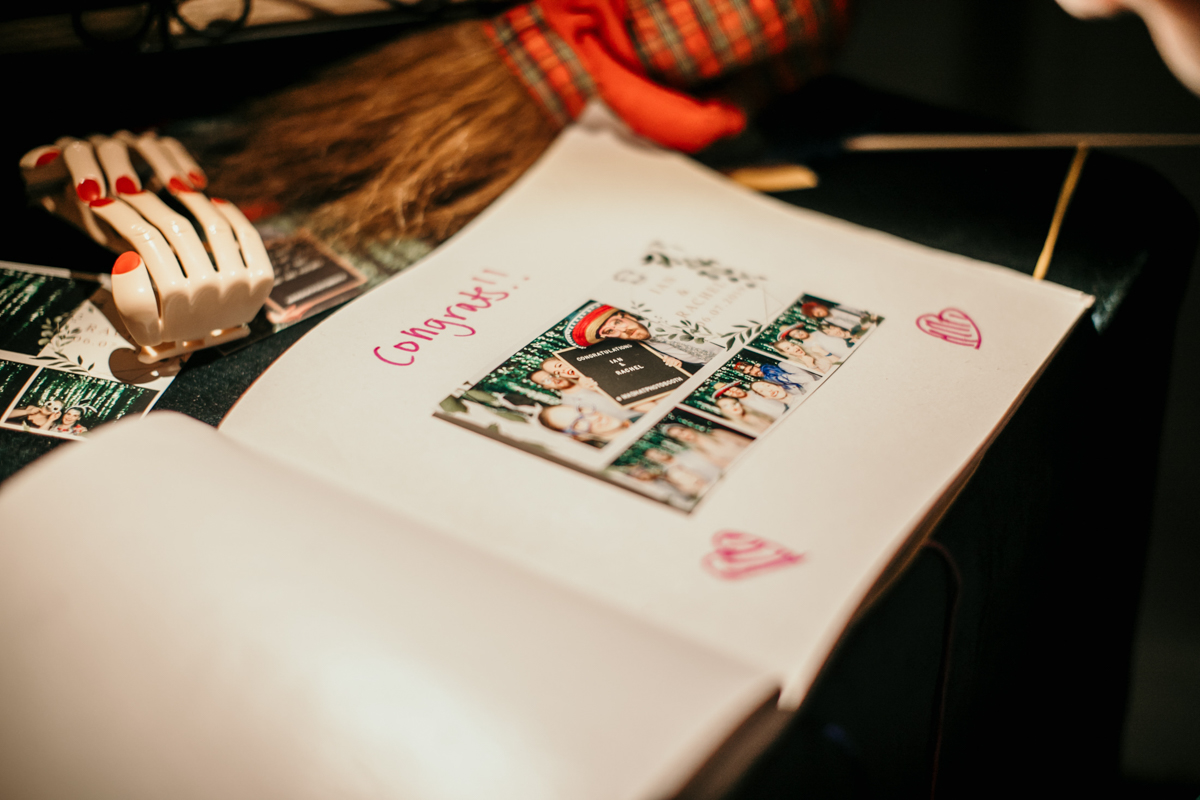 2. Velvet cover guest book
If you're planning a more high end event and want to impress your guests with every single detail, we have the guest book of dreams ready for you. With a black velvet hard cover and golden foil text , you get a guest book that has the quality of a wedding album!
Get in touch if you're interested, though, we have a very limited number of these around!
Care to see what photo booth backdrops you can have for your event? We're so excited to show you our backdrops collection so far! 
You can also see here the entire photo booth setup we can prepare for any event.
LET'S GET THE PARTY STARTED!