Collection of Photo Booth Backdrops | Covering the Cotswolds, Gloucester and beyond
When you have a photo booth business it kind of gives you the permission to acquire all the crazy fun stuff you can dream of for a party. And that's pretty much what we've been doing.
We're always thinking of ideas and new ways to make the party experience a memorable one for you and your guests. Therefore, when we see shiny fabric like this, we just can't help it.
Here's our growing collection of sequins and velvet photo booth backdrops we can't wait to bring to your party!!
We have loads more ideas we will soon share with you that we'll add to our Booth page!
Which one is YOUR favorite?? 
1. White-Gold Reversible Sequins PHOTO BOOTH BACKDROP
A reversible sequins backdrop, white on one side and gold on the other. This one is brilliant if you wanted something not too bright but with plenty of personality! You can also leave a message for your guest on the actual backdrop if you wanted to!
It's a more minimal, clean feel but still screams "it's party time"!
SEE HERE THIS PHOTO BOOTH BACKDROP being used at The Painswick Hotel in Stroud! 
2. Bohemian Sequins PHOTO BOOTH BACKDROP
Are you planning a bohemian-themed party or wedding? Or maybe a 1930's themed event? All we know is that this beauty of a sequin backdrop would absolutely work for your event and get your guests to extra shine!
SEE THE BOHO SEQUINS BACKDROP used for this stunning Coombe Lodge wedding!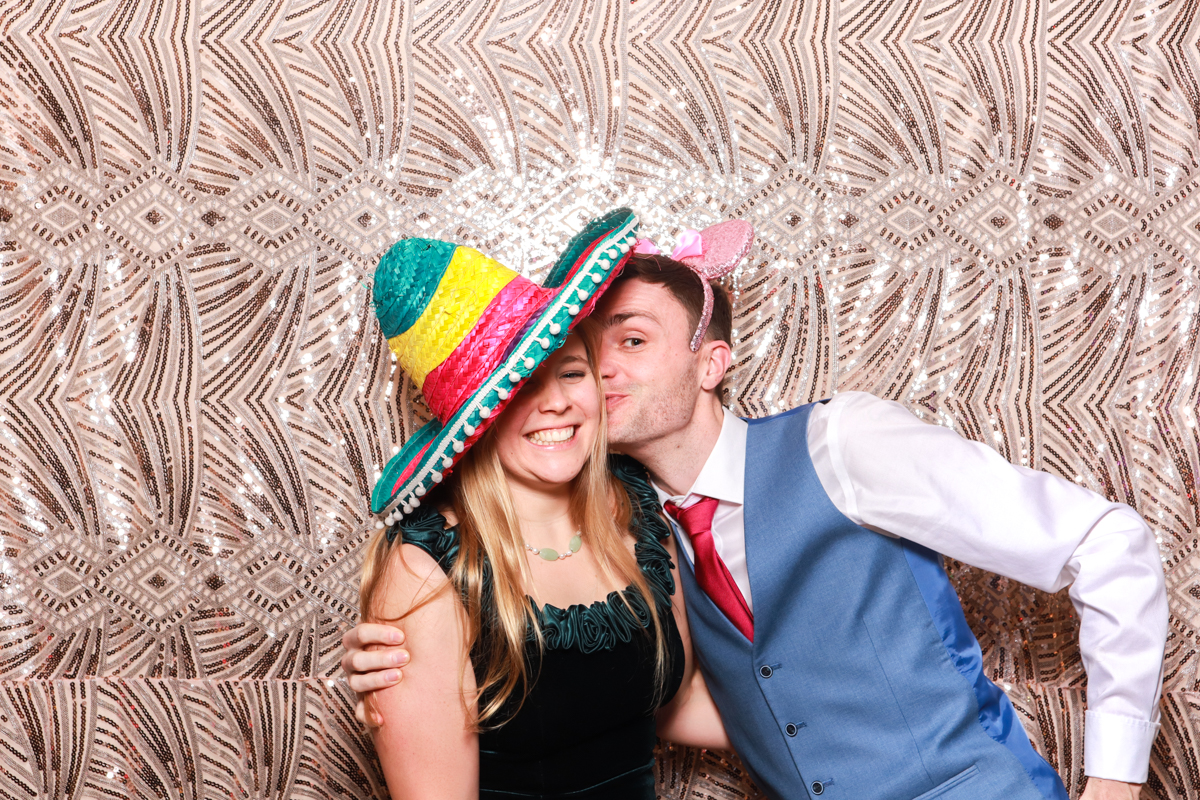 3. Gold Sequins PHOTO BOOTH BACKDROP
Shine! Backdrop, shine! A bright golden photo booth backdrop you simply can't miss! Ideal not only for weddings but also corporate events and birthday parties, of course! The absolute perfect backdrop ideal for a Christmas event, of course!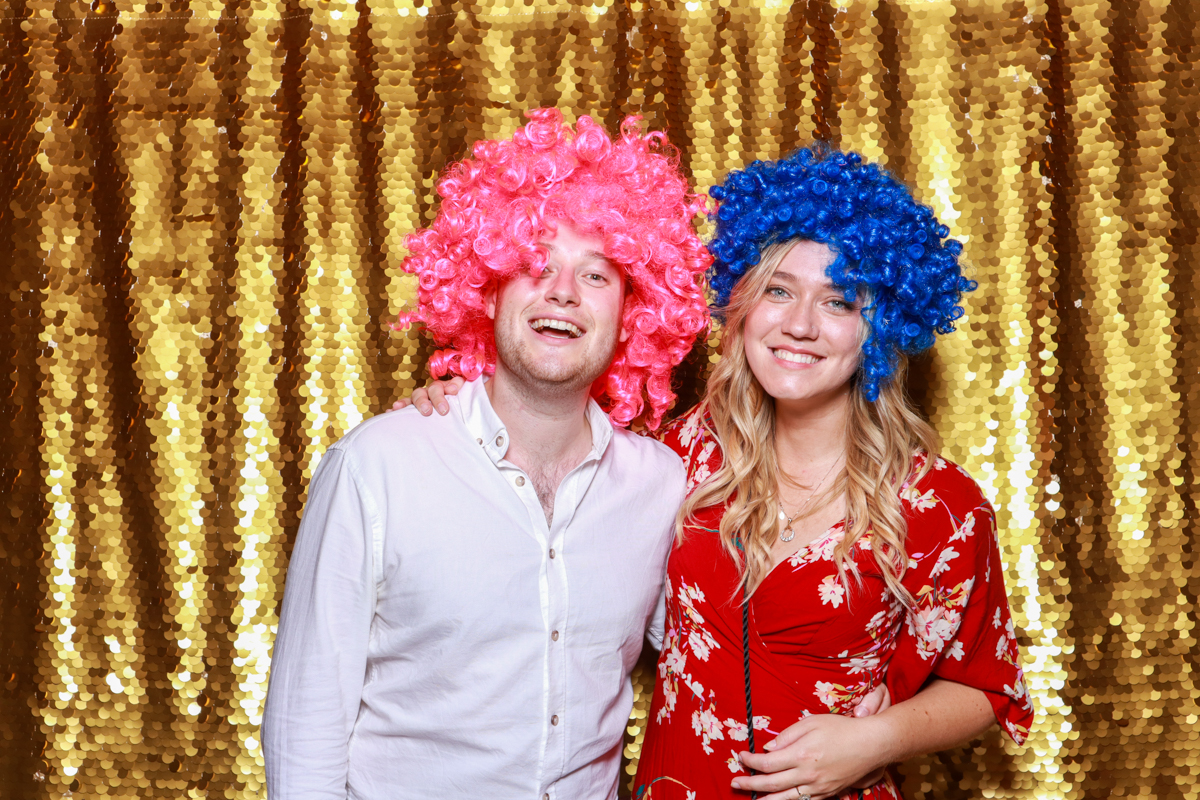 4. Green Sequins PHOTO BOOTH BACKDROP
This green sequins backdrop is an old favorite and one of the most popular choices in the beginning! A gorgeous peacock green that would fit any event you can imagine! Such a beauty!
SEE MORE PHOTOS with the green sequins backdrop.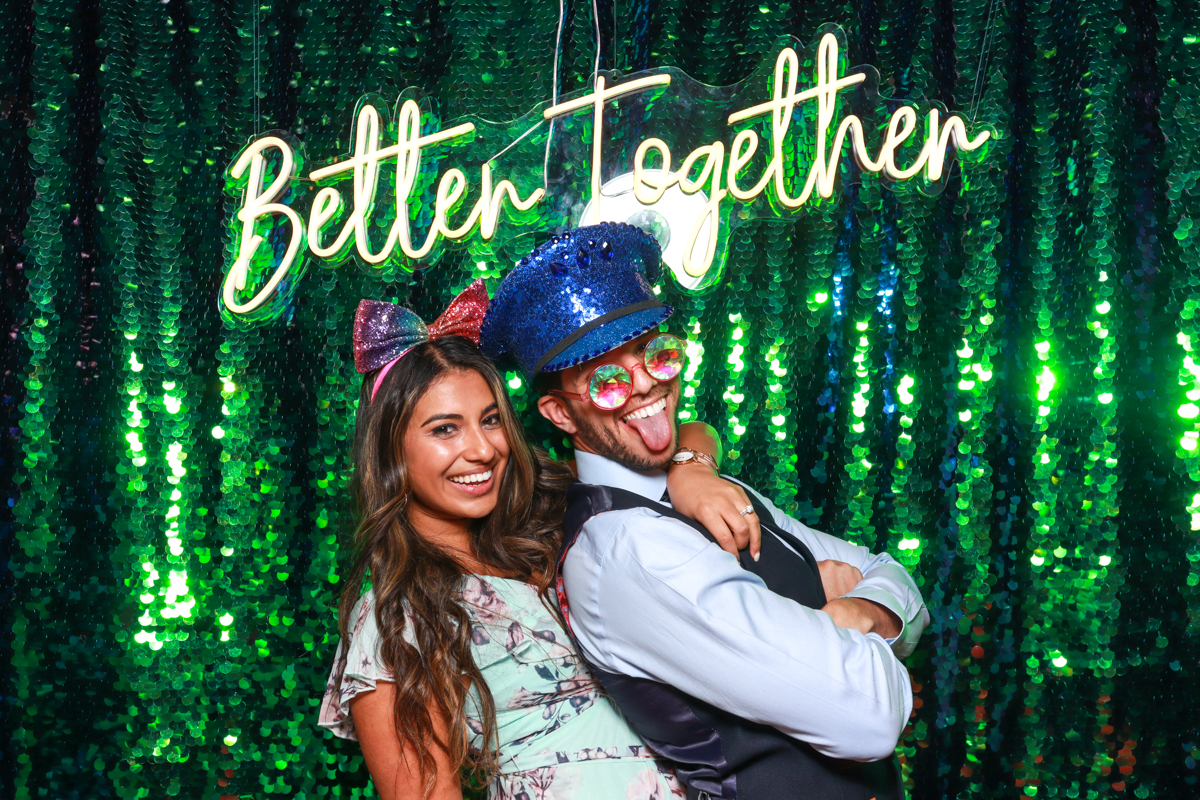 5. Blush Sequins PHOTO BOOTH BACKDROP
We just couldn't help ourselves and added this blush sequins to our collection. It's much more subtle than the champagne backdrop and feels very elegant, as well. I have also added it here next to the champagne backdrop so you can see the difference. It's definitely a new favourite and we've had fantastic feedback on it!
SEE A FULL WEDDING using the blush sequins backdrop!
6. Champagne Sequins PHOTO BOOTH BACKDROP
With a rose champagne tone, this sequins backdrop would be perfect for your wedding day! It's just enough sparkle but with lots of softness and a bit of femininity- the perfect combination, we think!
This has been amongst one of the most popular backdrops we have and it's so fun to use every single time.
CLICK HERE FOR MORE EXAMPLES of this champagne backdrop being used.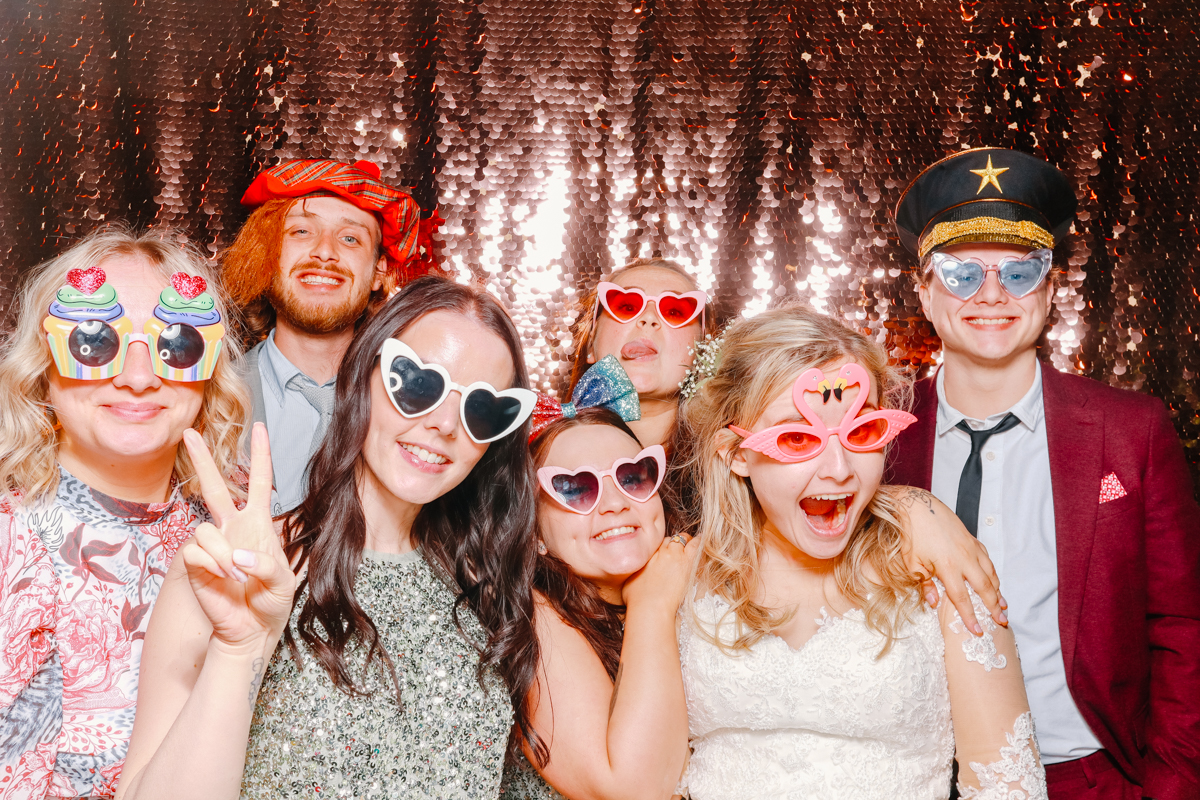 7. Floral PHOTO BOOTH BACKDROP
Our newest addition is this colourful photo booth backdrop! Isn's she lovely??
We know not everyone may be as obsessed with sequins as we are, so we had to get a few different options. This is a stretchy, printed fabric, which is sure to bring plenty of colour to any sort of event!
8. Rumble in the Jungle PHOTO BOOTH BACKDROP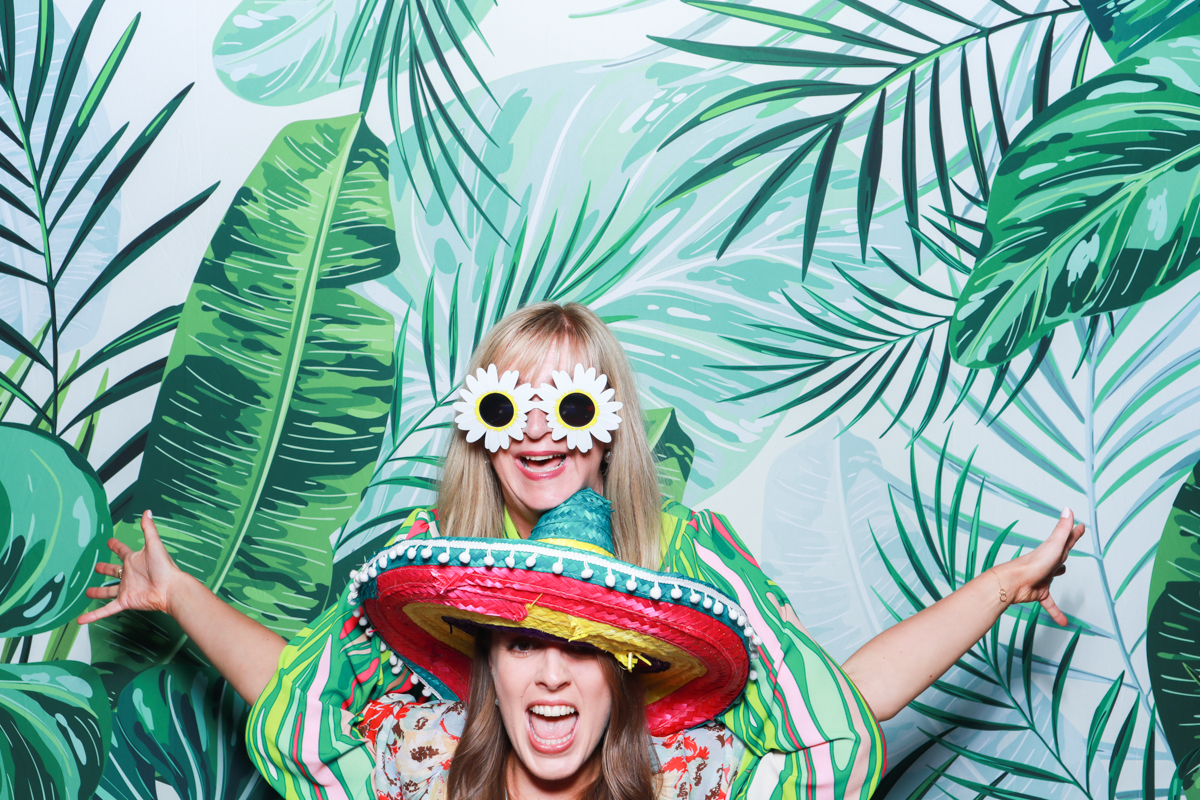 9. Golden Palm PHOTO BOOTH BACKDROP

10. Plain White PHOTO BOOTH BACKDROP
Such an exciting new option, the plain black and white photo booth backdrop is here!
If you've seen the black and white photo booth images- also called the Kardashian-style glam booth, we can now offer this!
A very modern, glam photo booth option, if you wanted something very simple, no props- no fuss!
Can not wait to see this being used for many weddings and corporate events in the future!
Kardashian Photo Booth Style Black & White Photos
For this particular style, it's the same plain white backdrop to choose, you just get black and white prints this time!
See here black & white photo booth events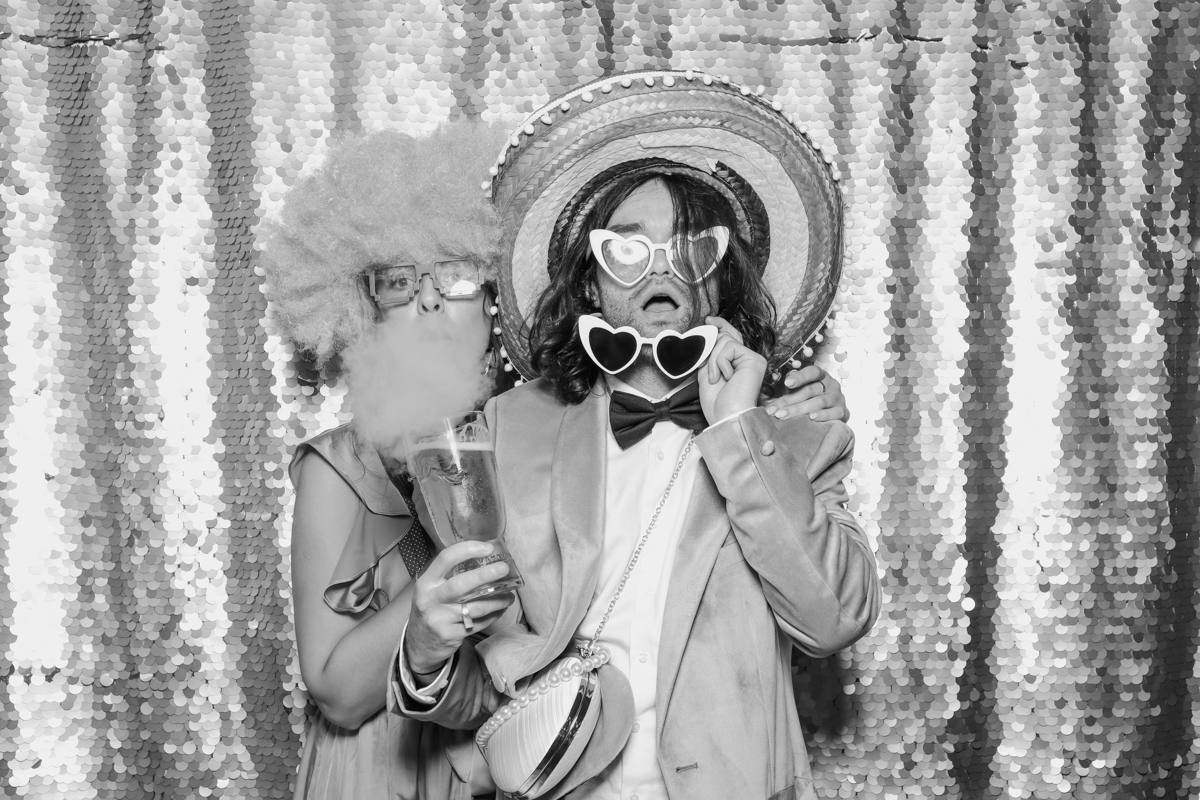 11. Silver sequins PHOTO BOOTH BACKDROP
Another option we recently added is the silver sequins photo booth backdrop. A more "cool" and neutral colour , which works so well for parties!
The more backdrops we add, the harder it is to have a favourite, because they all work so well for different type of events or people!
So if you love the silver backdrop as much as we do, highly recommend this one!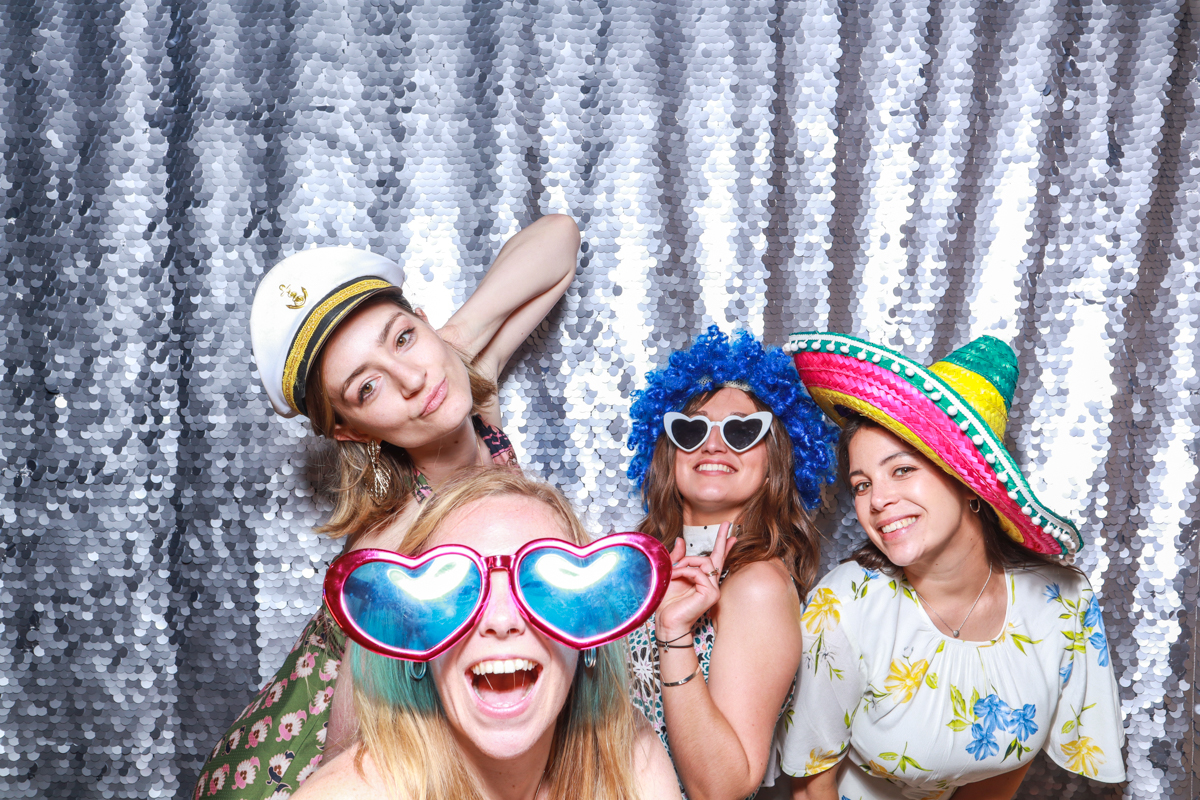 Premium Backdrops
These are the high-end backdrops that you can hire for £120 on top of the package of your choice.
1. Summer Skies ARCH BACKDROP
A new addition and something very different from the sequins backdrop- in coral and blush pink colors- the Summer Skies Arch backdrop. A more modern and soft version, this would be the perfect statement for your evening.
Please note that the flower arrangement can be changed according to your wedding theme. Simply ask your florist to prepare one for the evening party and we can hang it. You can add several flower arrangements to the arches if you wish. You could even reuse flowers from the church/ceremony and have them next to the arches for more color. Anything is possible.
SEE HERE THIS PHOTO BOOTH BACKDROP being used at Eurdige Manor wedding venue!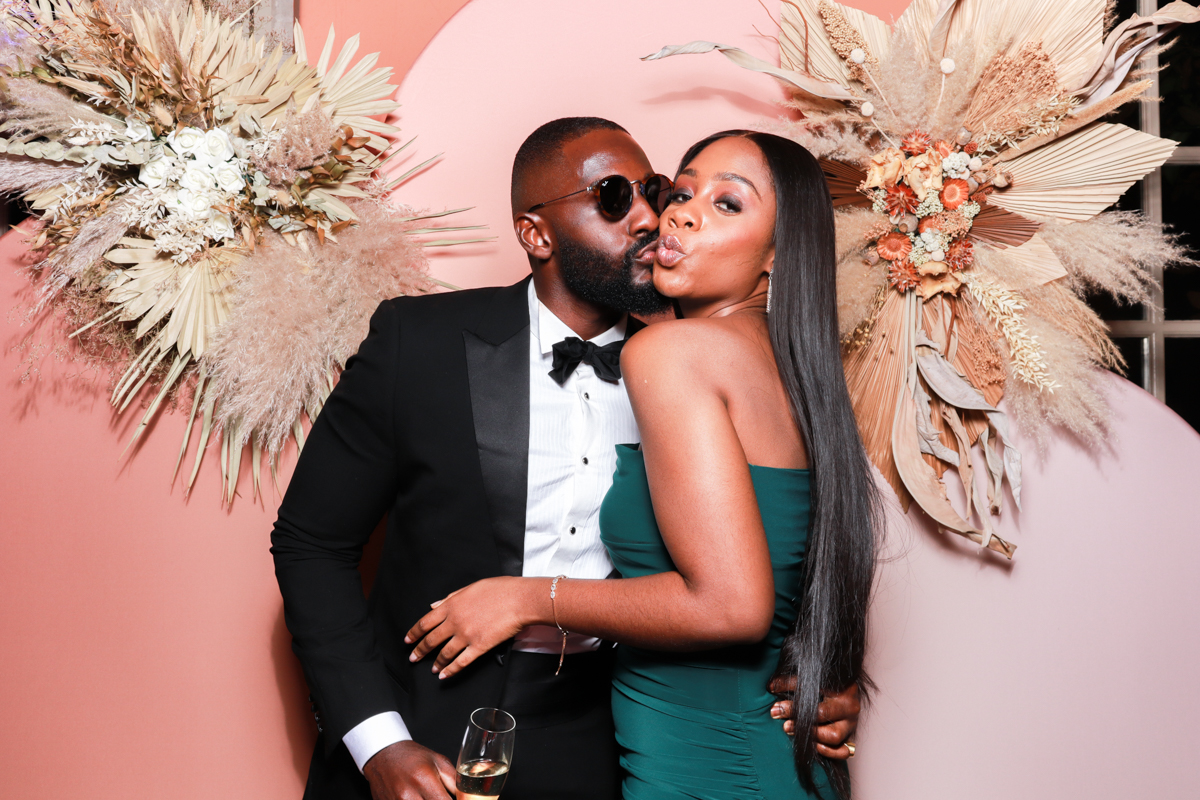 2. Boho Arch BACKDROP
Don't worry if you're not too excited about having sequins backdrops for your event! On the reverse, we have a boho backdrop with more earthy tones. It works incredibly well for a boho-style wedding with lots of dried flowers or an outdoor event.
The flower arrangements can also be changed according to your theme.
This would work perfectly for corporate events, as well!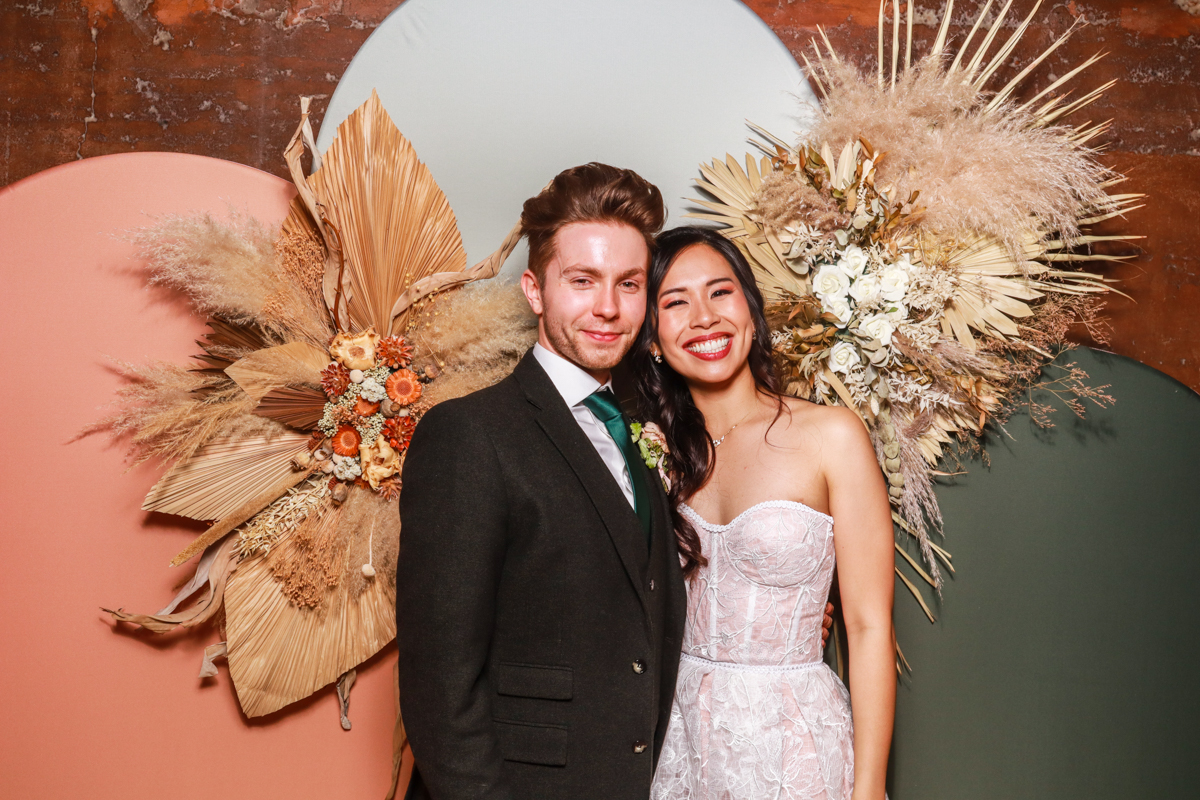 3. Gold Shimmer Wall Backdrop
A new high-end backdrop to completely wow your guests, from the very beginning. We wanted to make sure we can offer you the very best of the best when it comes to backdrops, to add the fantastic experience everyone is having using the photo booth.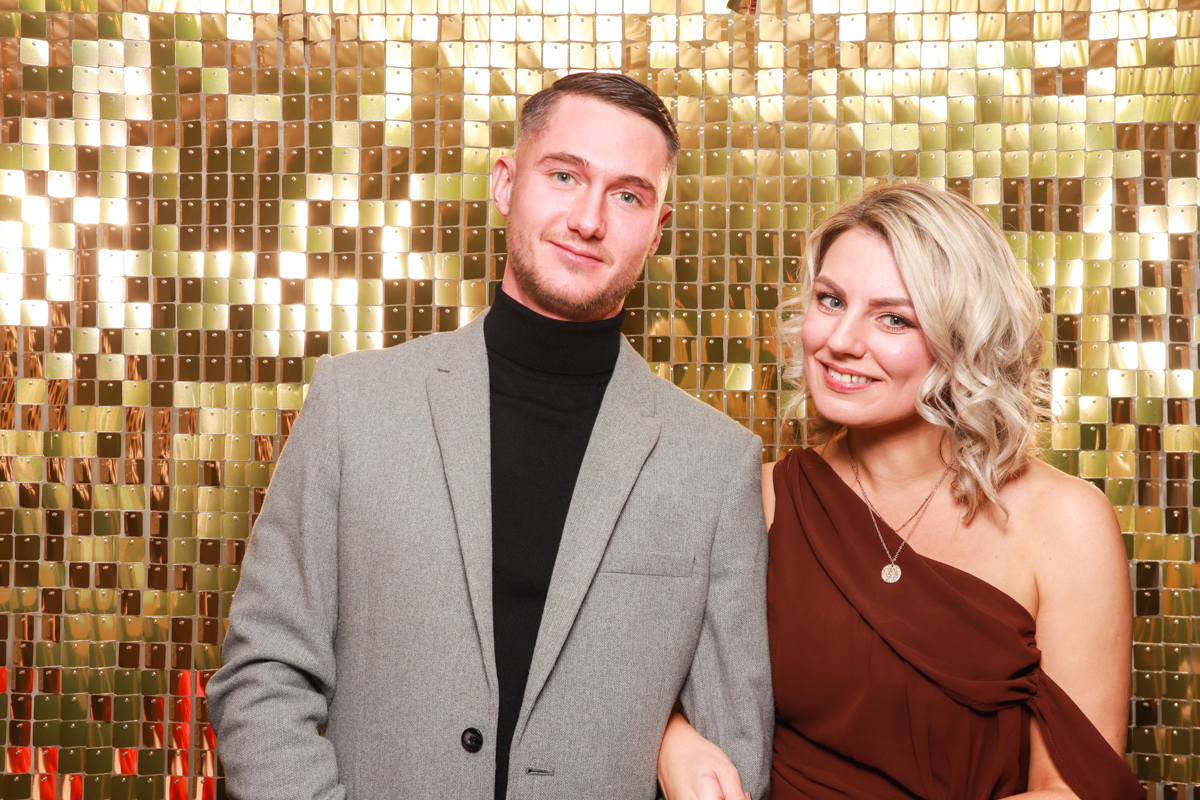 Now that we've convinced you that you absolutely need a photo booth for your wedding, need some inspiration on how to use your photo booth backdrop in 5 ways? Or maybe you're planning the Office Christmas party and you're lost for ideas? We've got you covered, too!
The tricky question is, what should be next in our collection of photo booth backdrops?