We are slowly becoming regulars for attending an Elmore Court wedding and couldn't be happier!
If you want to see another fantastic wedding we were part of at Elmore court, visit out blog.
When you book such an incredible wedding venue, it's such an added bonus to have the best wedding entertainment, as well. Yes, we're totally biased but it's also true.
I always love it when clients pick the boho sequins backdrop. It's a much softer backdrop but still has that bit of sparkle, which works incredibly well for any types of weddings.
If you'd like to see the entire collection of backdrops, you can go to the photo booth backdrops article. Do you have a particular idea in mind? Want to do something a bit more creative? Absolutely get in touch, would love to hear from you! We've recently been part of a wedding where they had an entire Christmas setup, with Santa sledge and presents. You can see here how we incorporated the decor in the photo booth photos! So anything is possible!
Also, there are 2 photo booths ready for hire, anywhere in the Cotswolds or Gloucestershire and surroundings.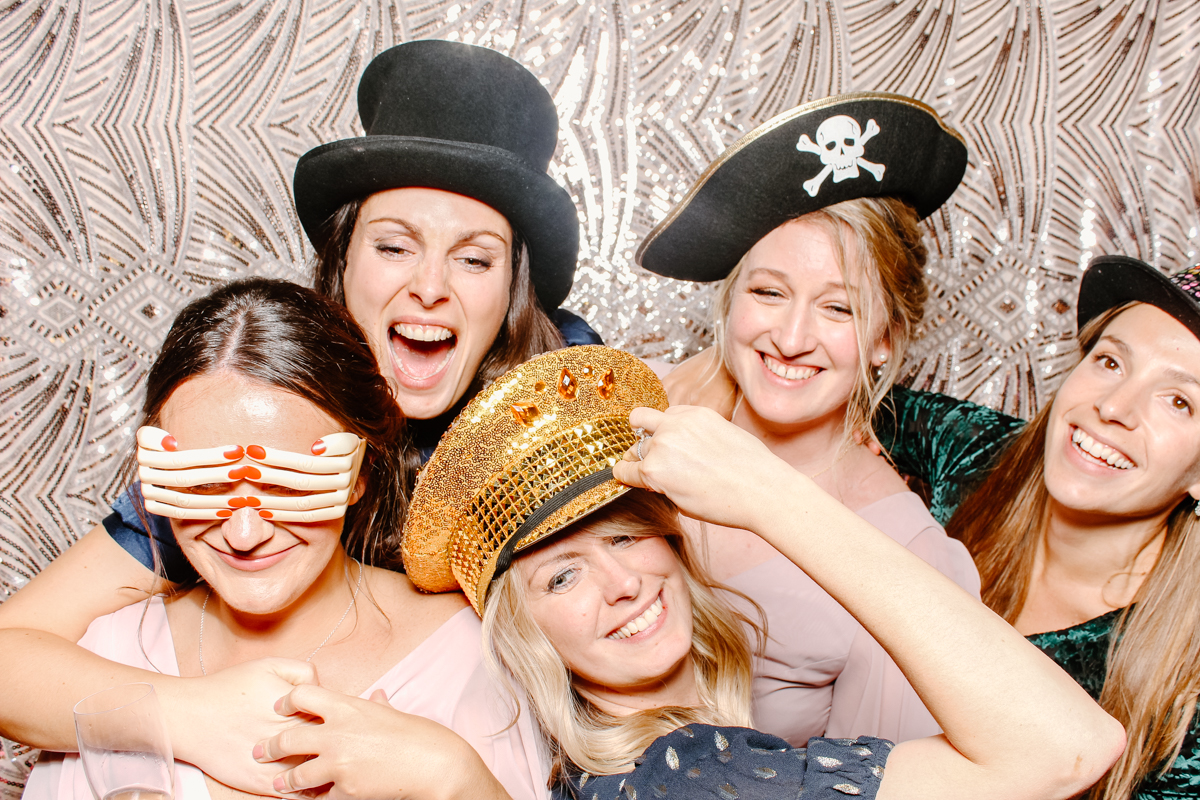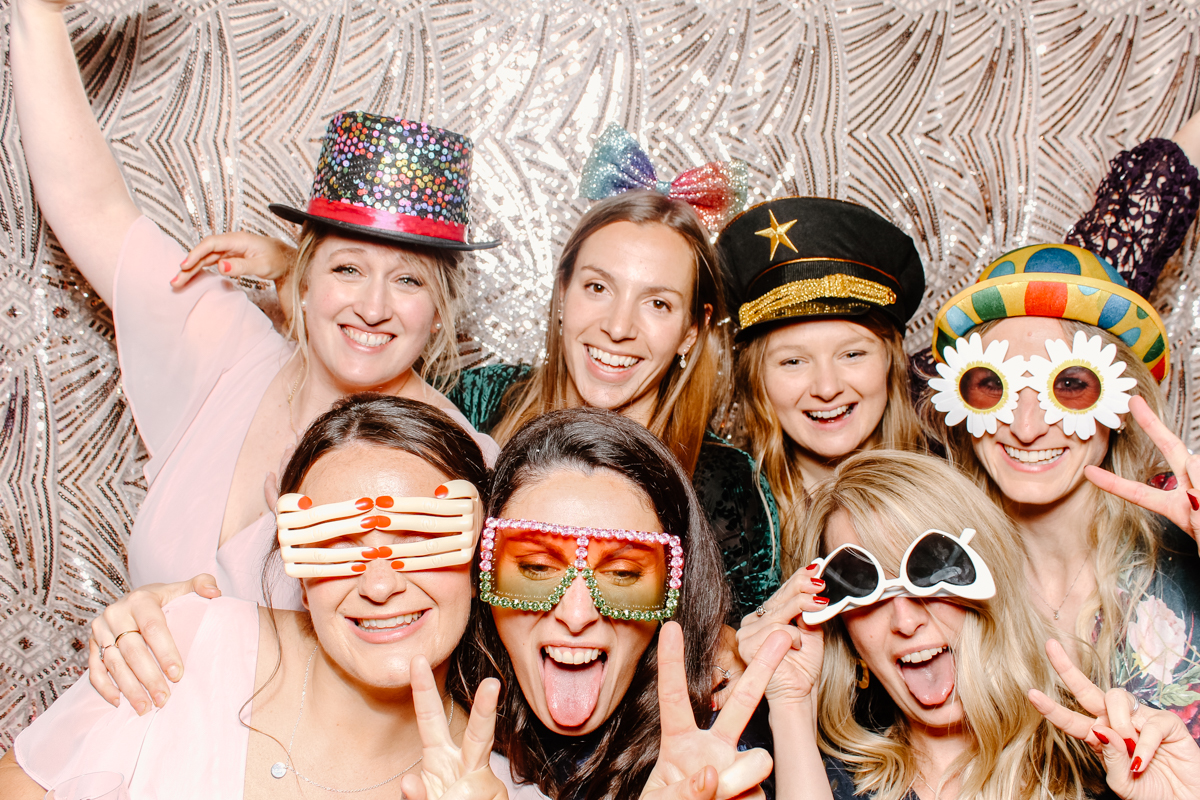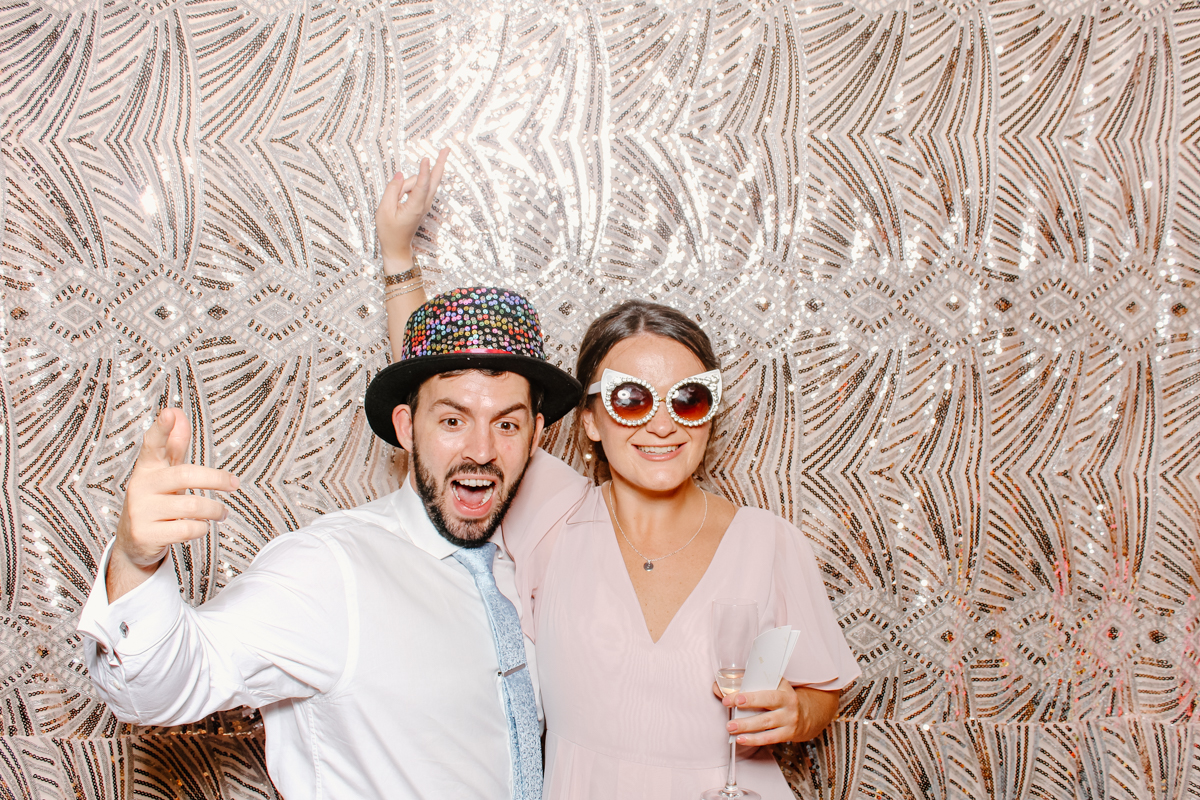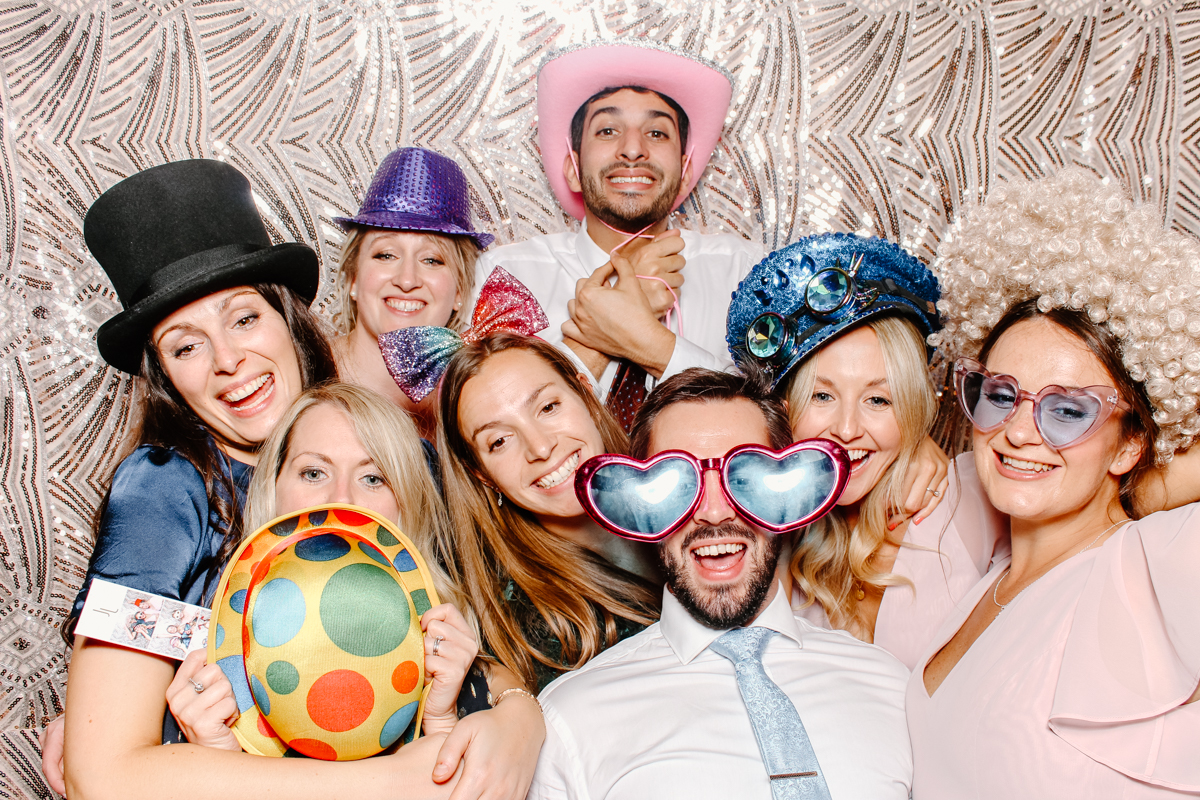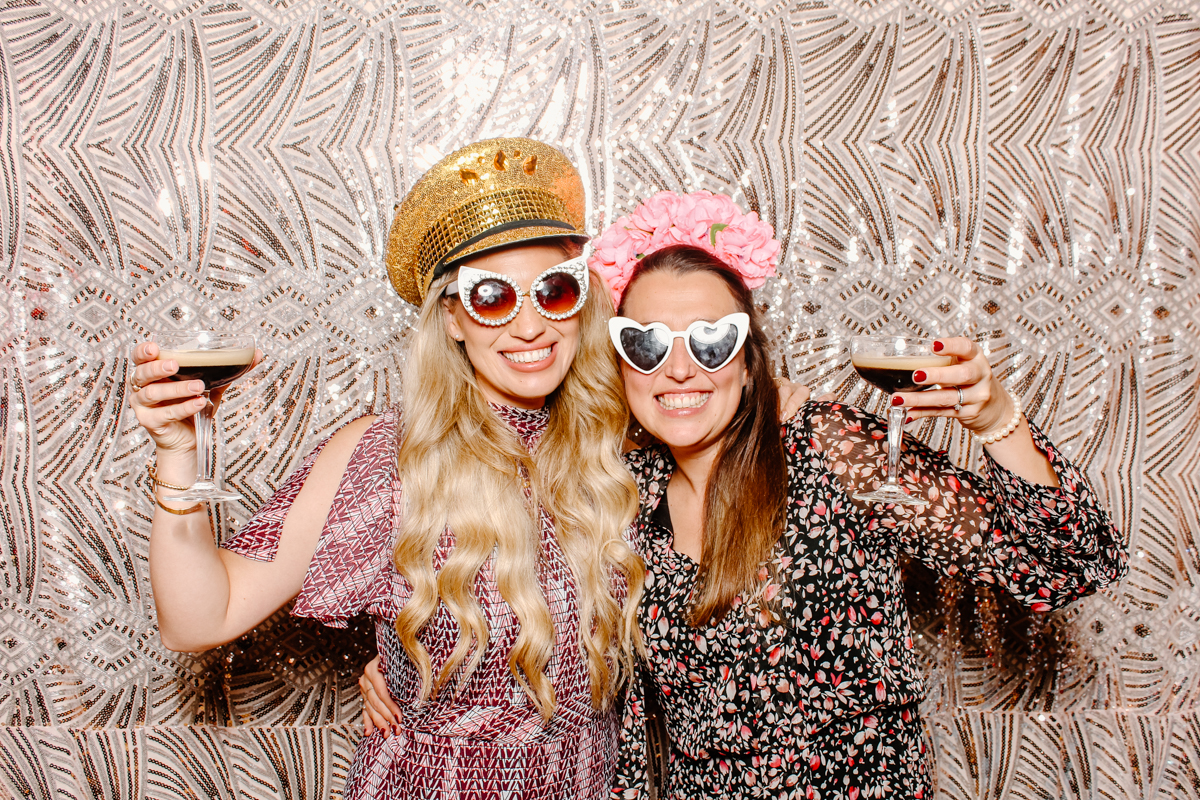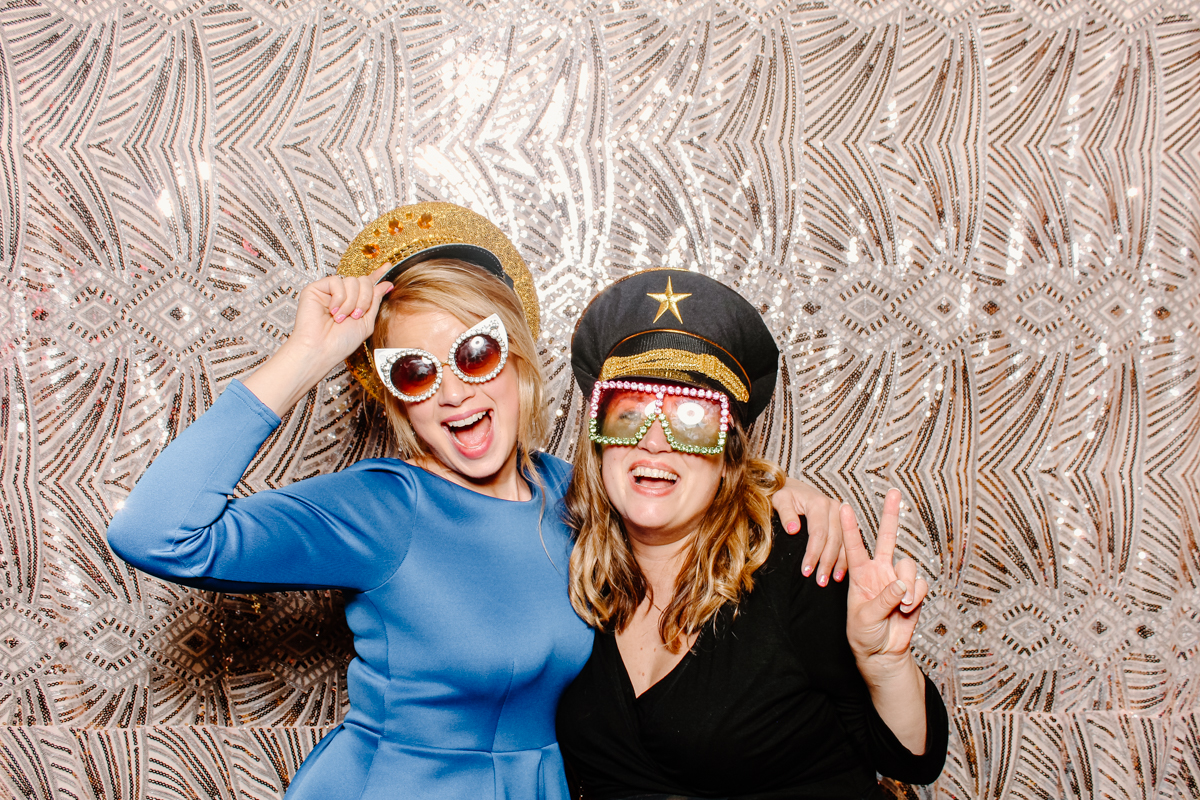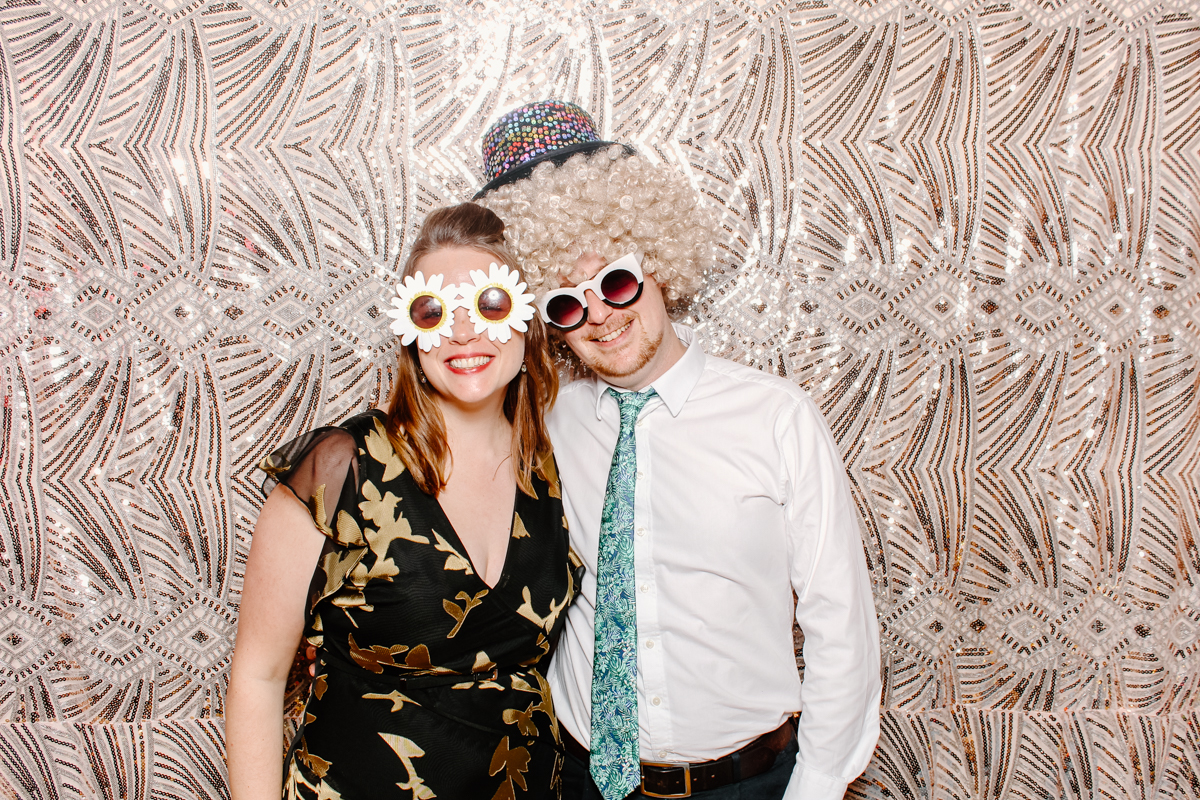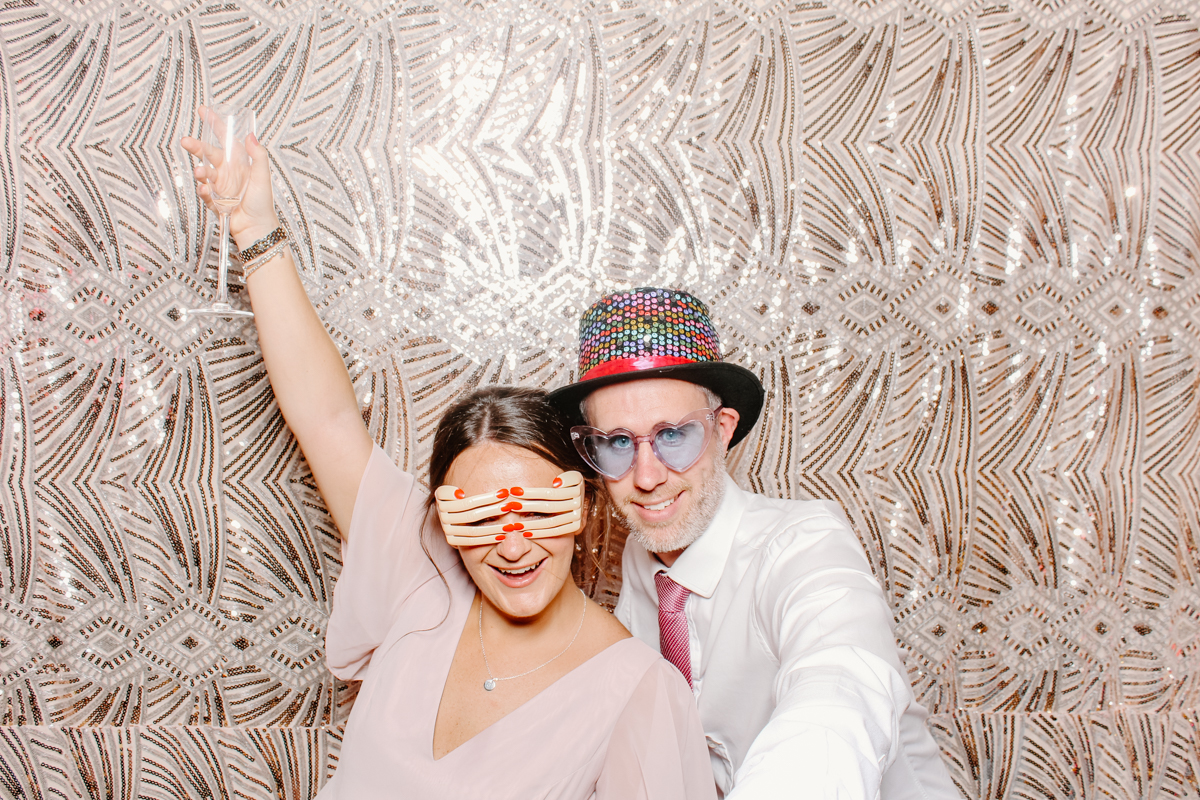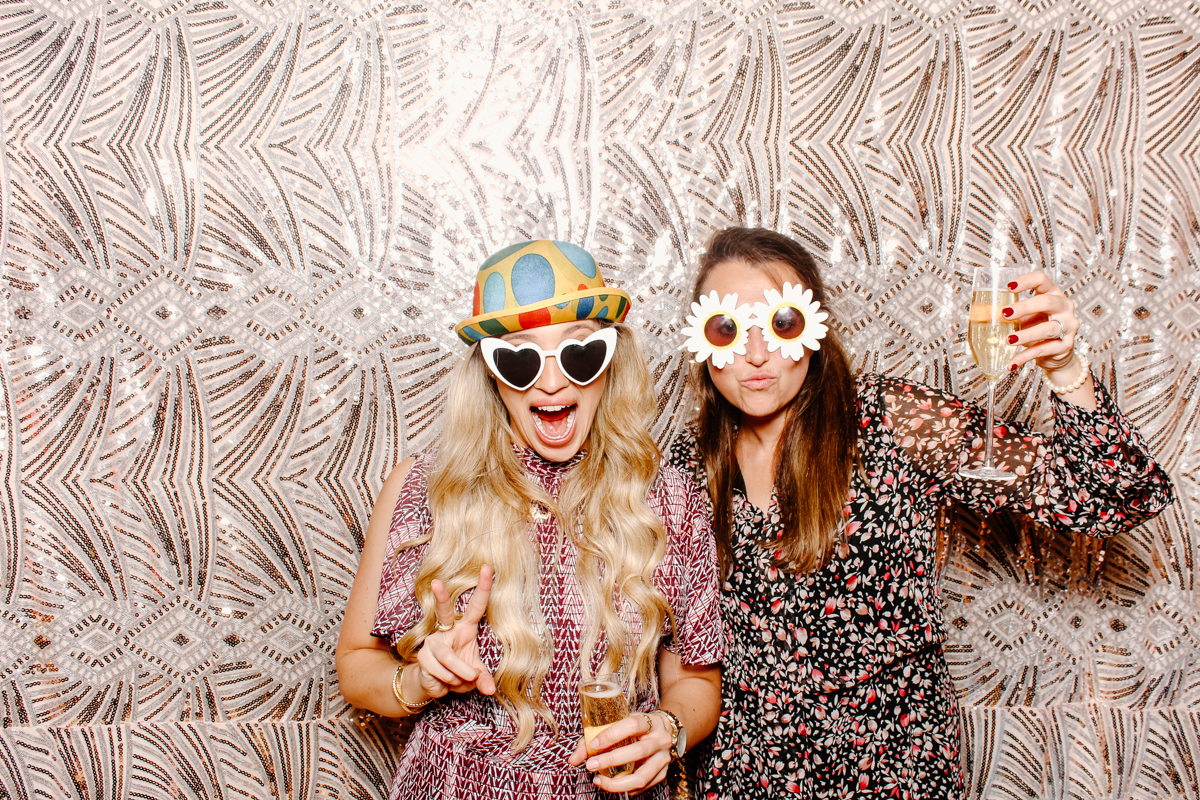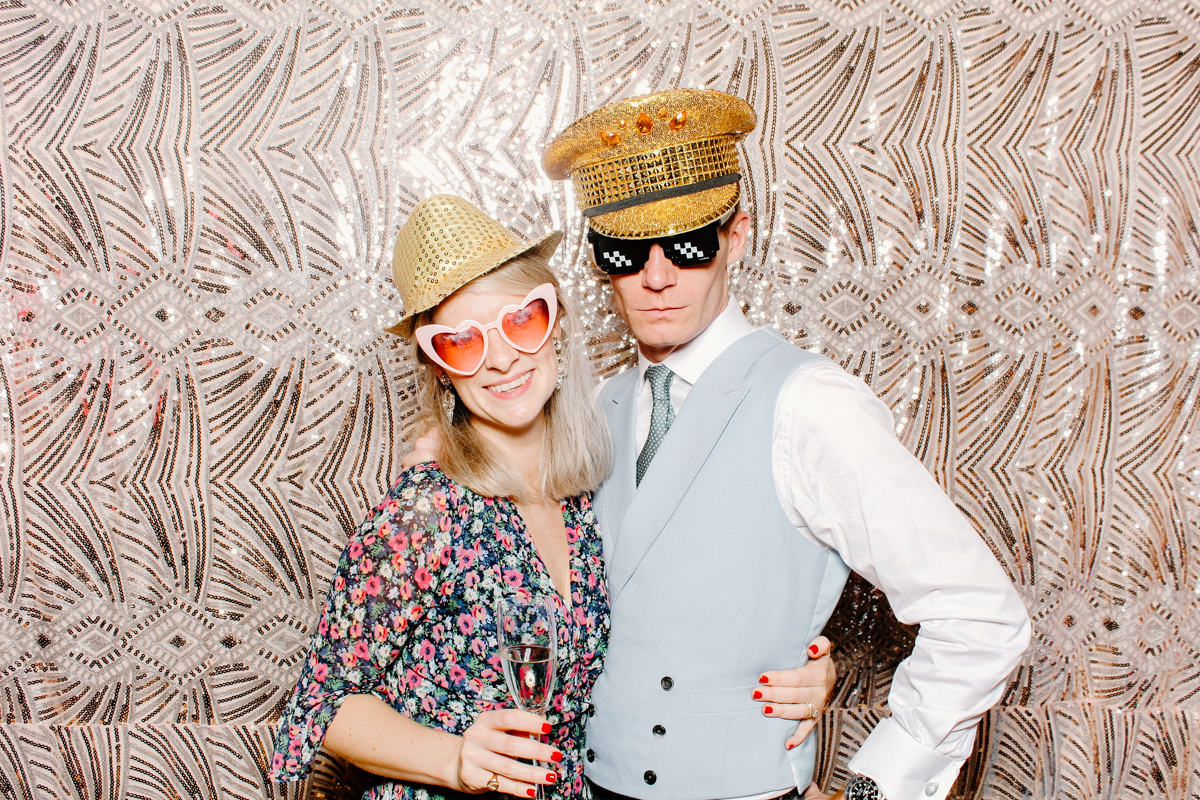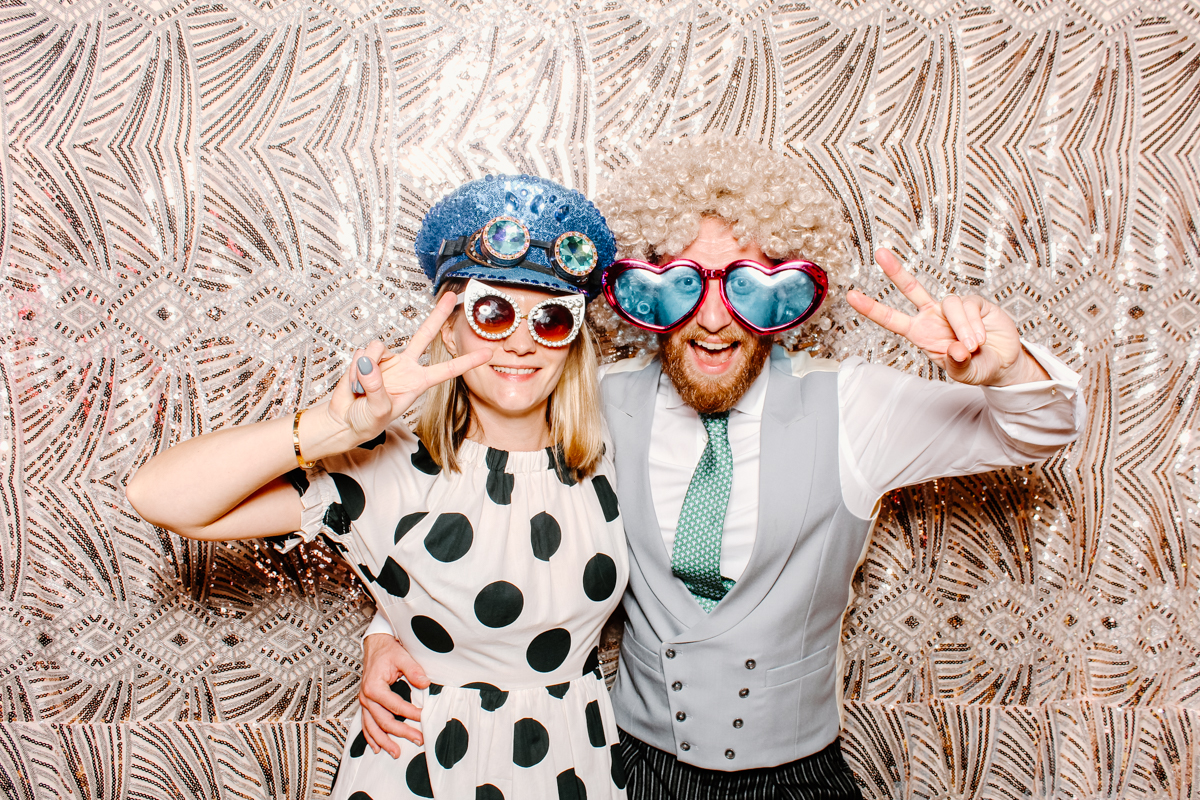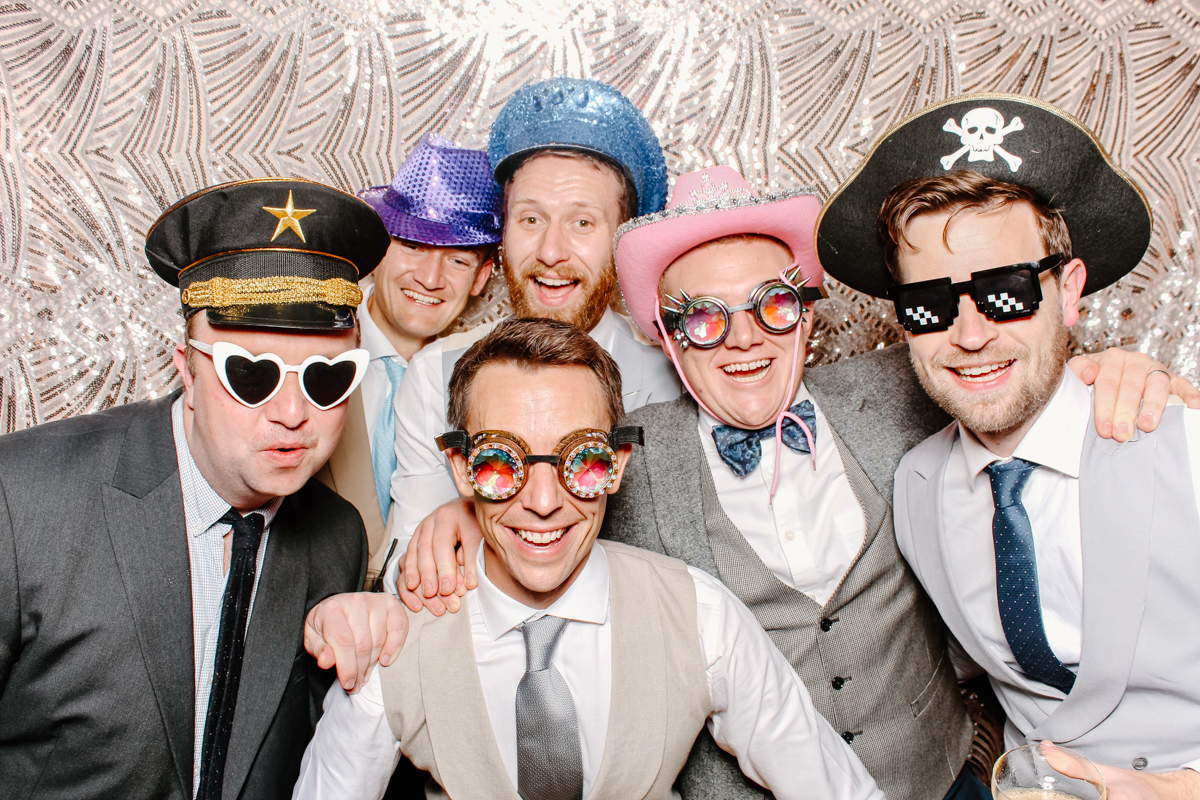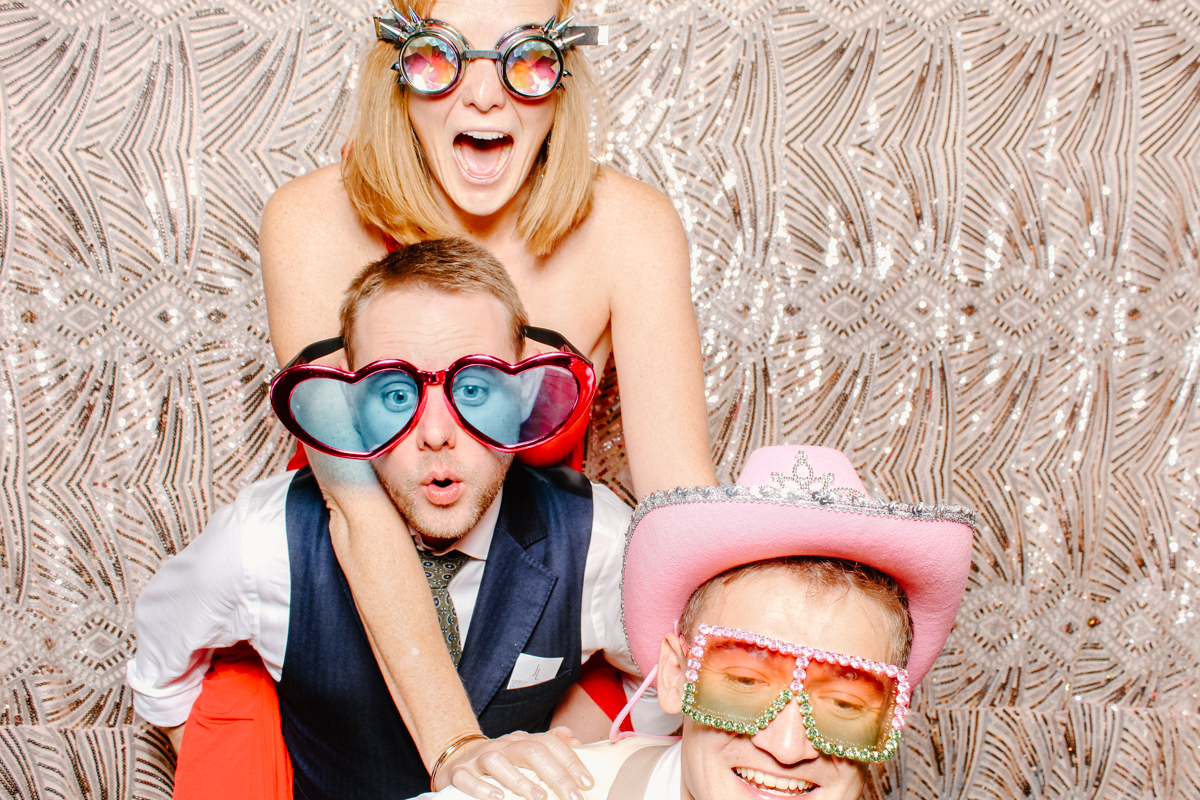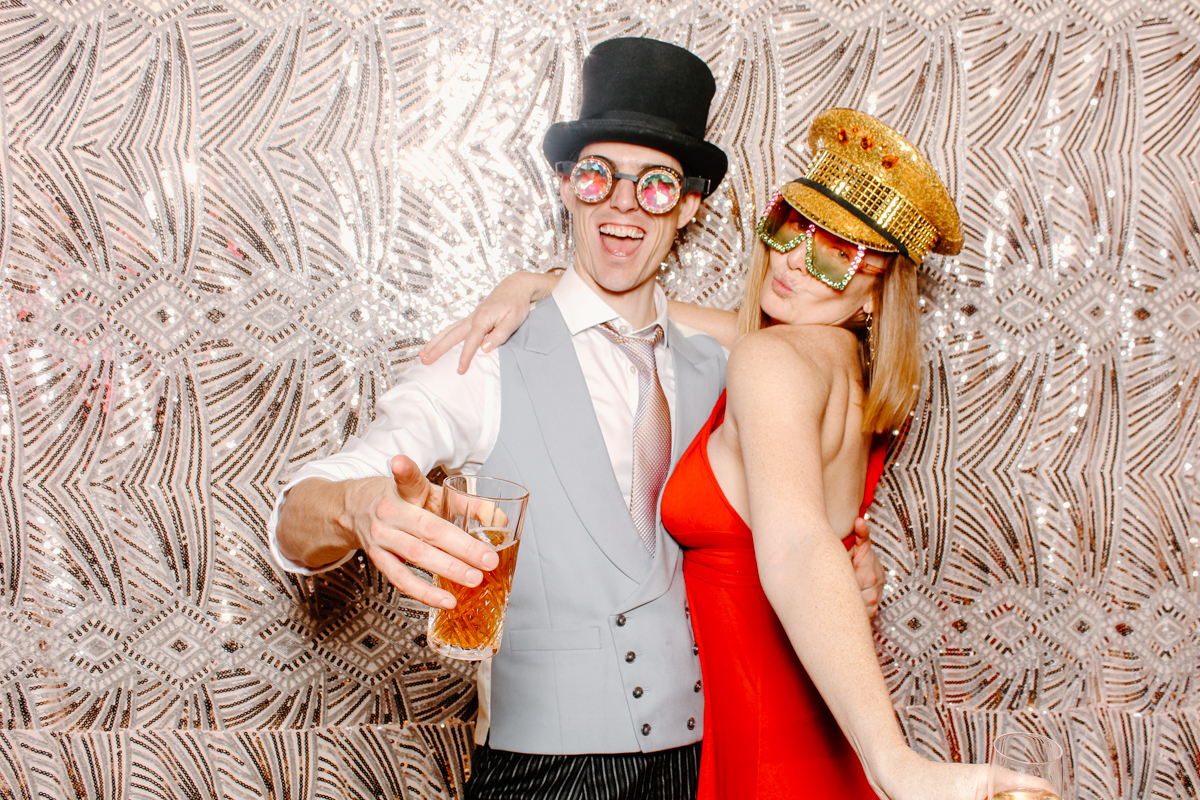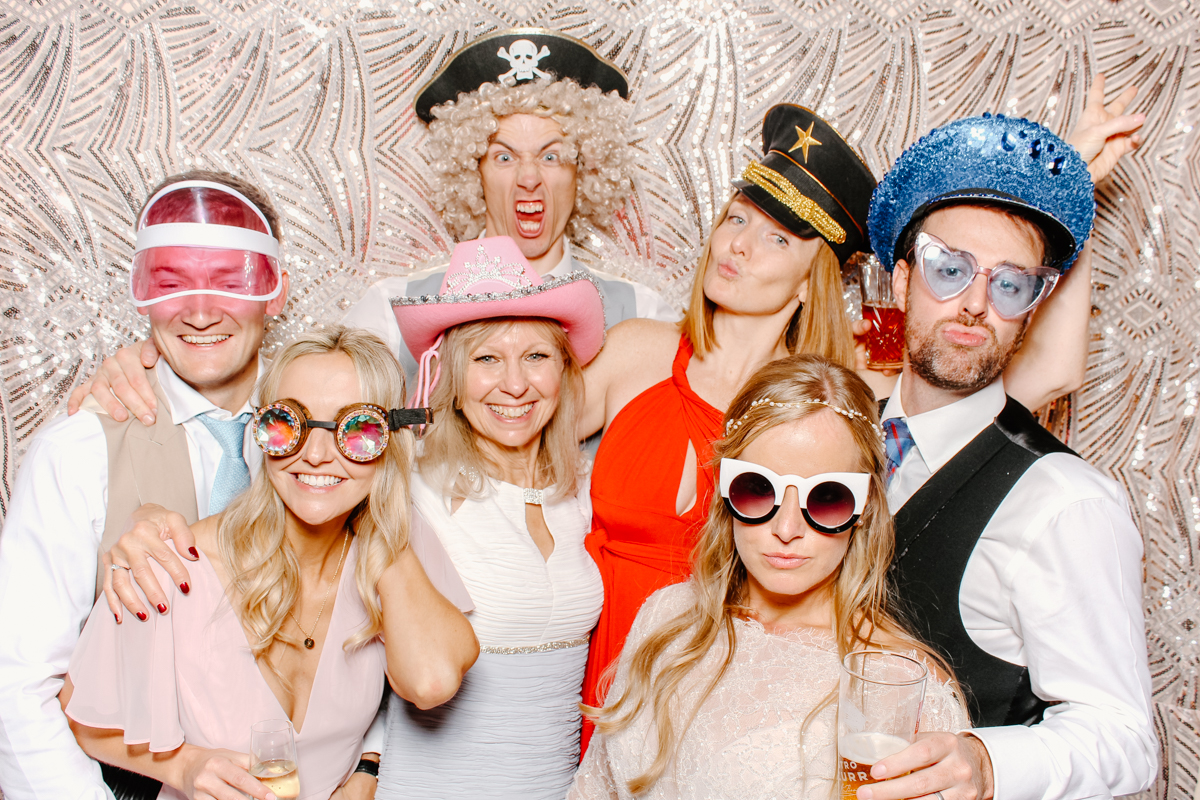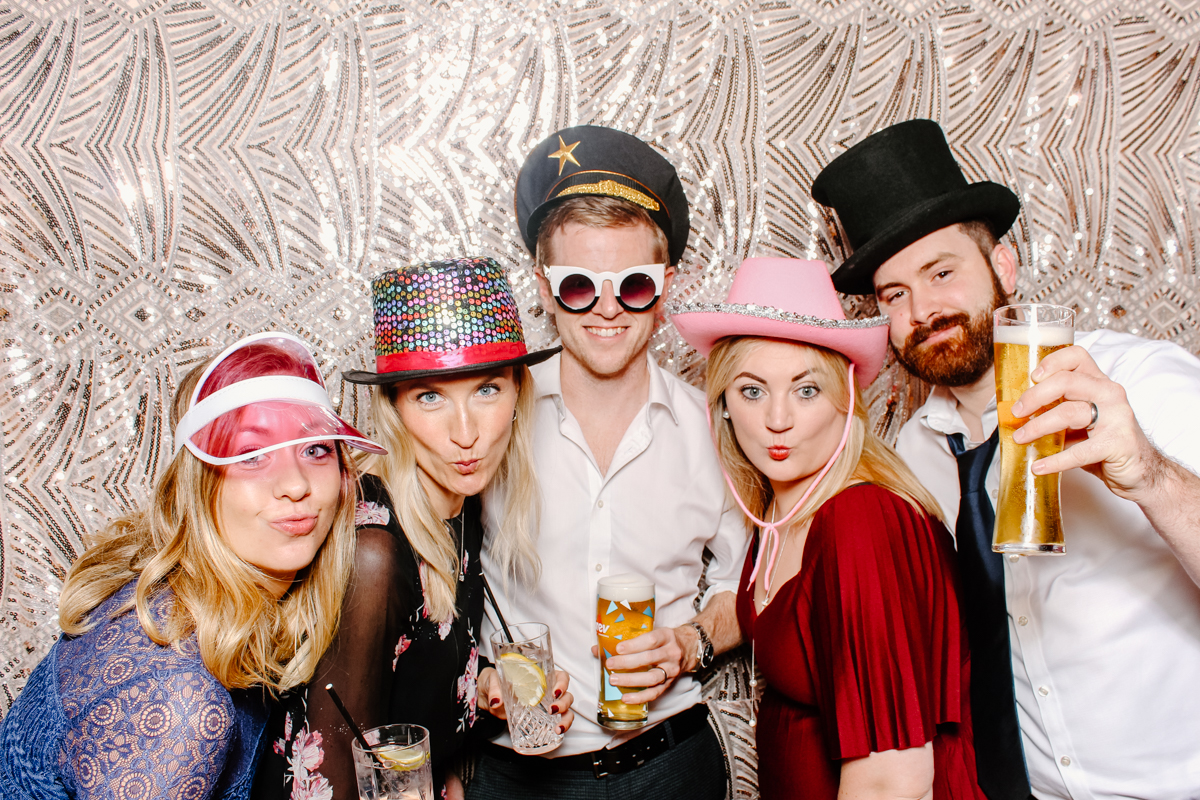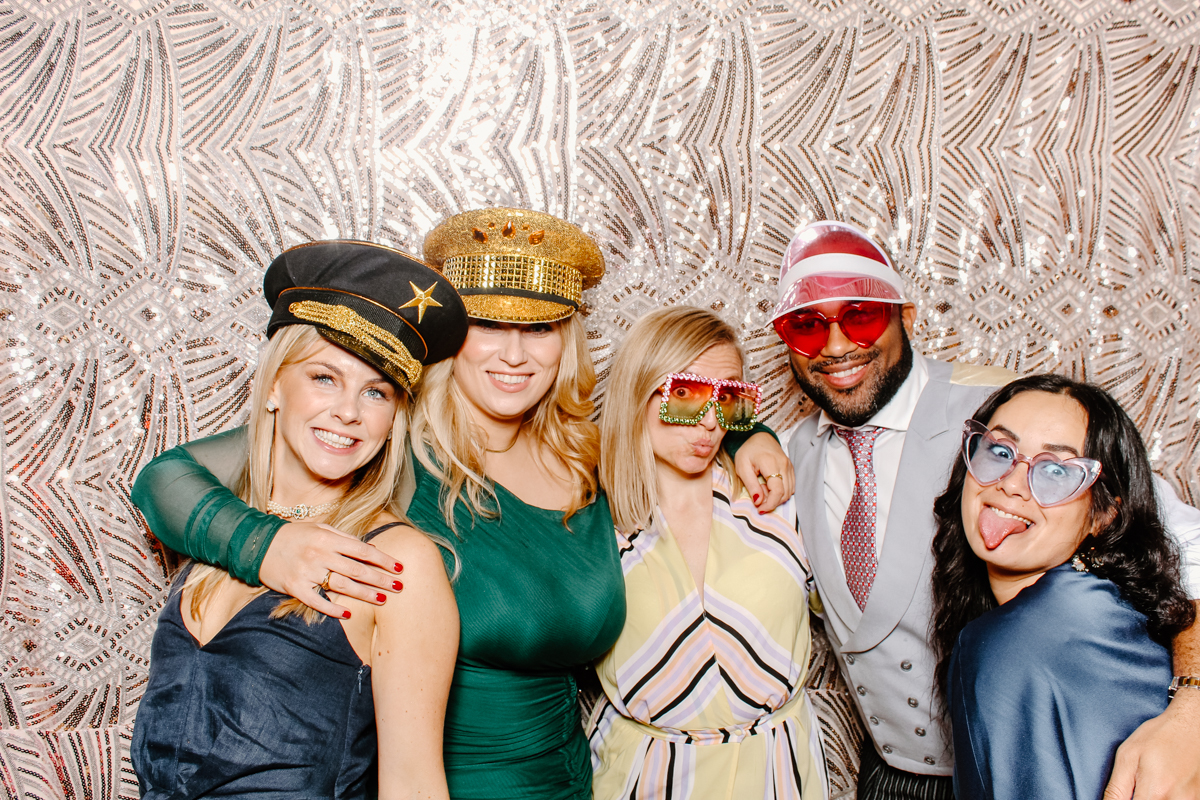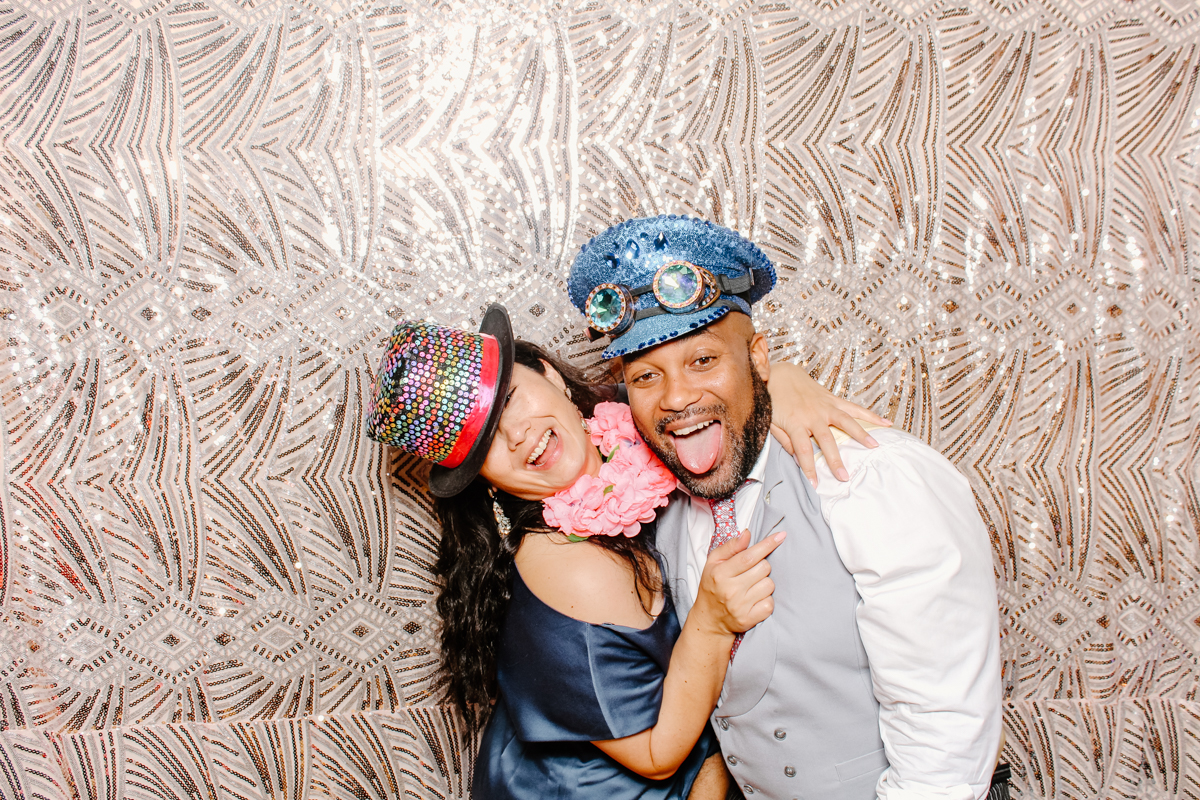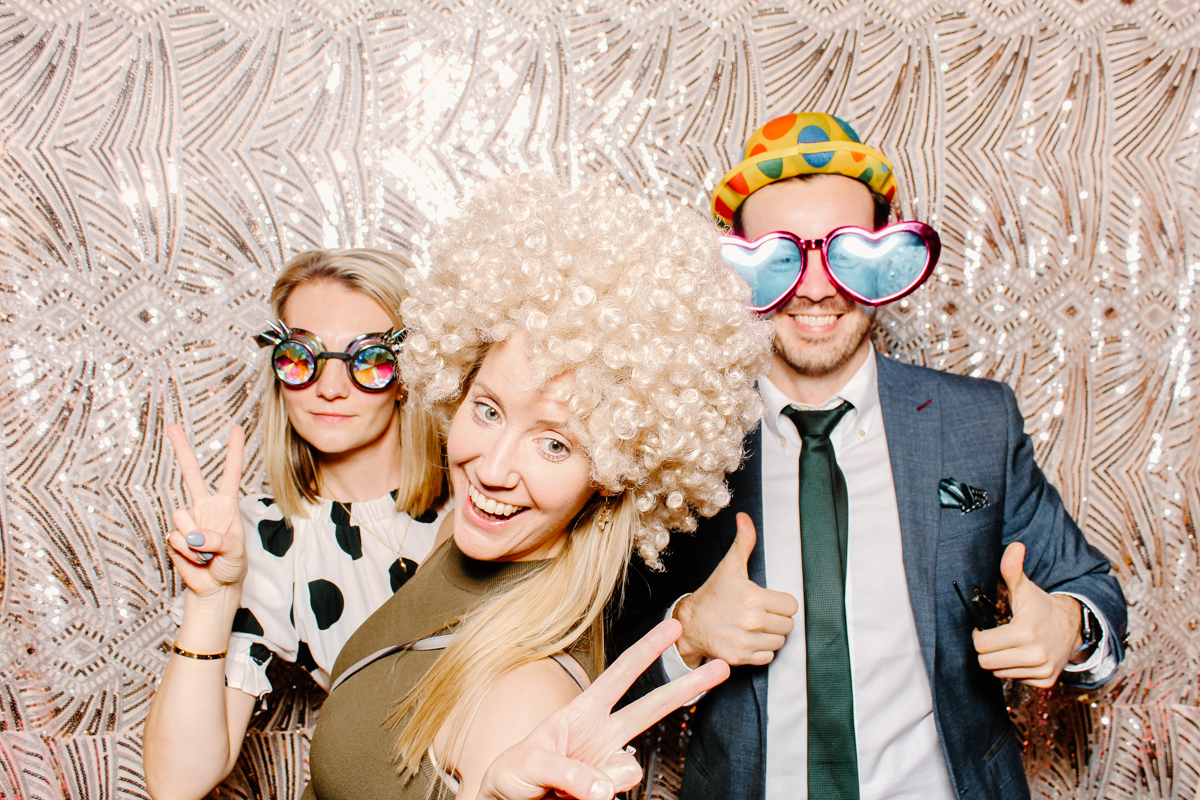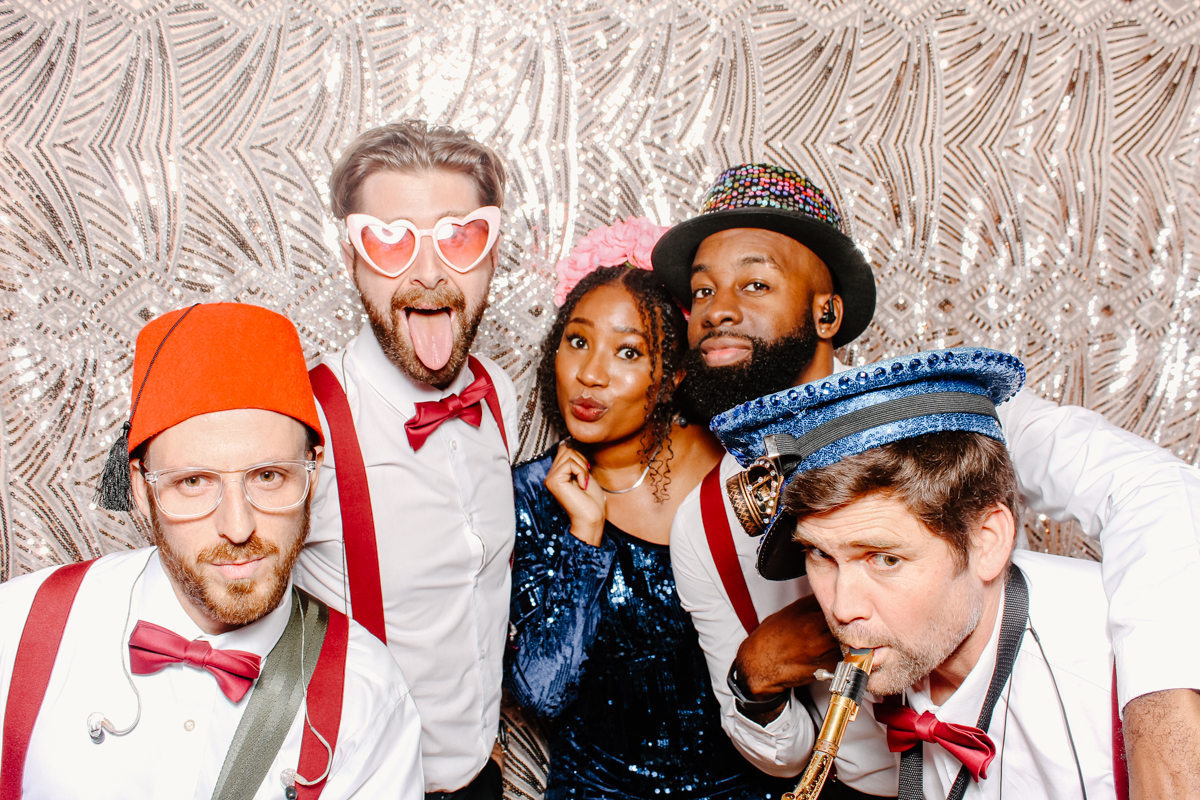 Wedding Venue– Elmore Court