Custom Neon Sign: The Perfect Touch for Weddings and Beyond
Weddings and other special events are all about creating a unique and memorable experience. Every detail matters, from the decor to the ambiance. In recent years, custom neon signs have emerged as a must-have addition to any event, adding a touch of personalised charm and creating a stunning visual impact. These eye-catching signs have become increasingly popular for weddings, parties, and other gatherings, and it's not hard to see why.
The Power of Personalisation
One of the best things about custom neon signs is that they can be completely personalised to suit any event. From the couple's names and wedding date to adorable sayings and phrases, these signs allow people to add a touch of their own personality and create a unique atmosphere. The versatility of neon signs ensures that they can fit seamlessly with any theme, making them the ideal choice for any event, from romantic rustic weddings to modern, urban celebrations.
Setting the Mood
Neon signs have a magical ability to set the mood and enhance the overall ambiance of a space. Whether it's a romantic "Mr. & Mrs." sign at the sweetheart table or a playful "Let's Party" sign on the dance floor, these signs create an inviting and energetic atmosphere. Neon lights have a certain warmth and glow that can instantly transform any space into a lively and festive one, capturing the attention of guests and providing unique photo opportunities. They create a focal point that not only adds sophistication but also allows guests to capture lasting memories of the event.
Fantastic Photo Backdrops
Wedding and event photographers are always on the lookout for captivating backdrops that make photographs stand out. Custom neon signs bring that "wow" factor to any picture, creating a stunning focal point and leaving a lasting impression. From elegant "Love" signs behind the newlyweds to fun and quirky messages that reflect the couple's personality, these signs elevate any photograph and instantly make it Instagram-worthy.
The combination of the neon sign's bright colors and guests' poses adds an extra layer of fun and creativity to the event. Using a neon sign as a backdrop for the photo booth is always a fantastic way to make the most of your hire or buy. Neon signs are visually striking and instantly draw attention.
The Practical Side
Beyond its aesthetic appeal, custom neon signs also offer practical benefits. They can be easily moved and positioned at any event space, making them a versatile addition to indoor and outdoor celebrations alike. Additionally, these signs are designed for long-lasting use, making them an excellent investment for both event planners and individuals looking to create a personal touch at their special occasions. Furthermore, custom neon signs are energy-efficient and environmentally friendly, using less power than traditional lighting options.
Neon signs for hire or custom neon sign?
The answer is quite simple. Do you have the budget for it? Then definitely a custom sign can have more than one use only for you, as it's yours to keep.Use it for your office space, living space or even bedroom area, why not? It will always be a great and fun reminder of your wedding day.
In conclusion, custom neon signs have revolutionised the way we decorate and personalize weddings and other events.
Their unique ability to create a personalized and captivating ambiance, transform any space, and enhance the overall aesthetic appeal makes them a popular choice among event planners and individuals alike.
Their visual appeal, personalisation options, ability to create amazing photo opportunities, and interactive entertainment make them an ideal choice for all types of gatherings.
Whether it's incorporating them into a photo booth setup or using them as standalone decor, neon signs are bound to bring a sense of fun and flair that will leave a lasting impression on attendees.
These are the following neon signs we currently have for hire. You can always get in touch should you decide to have a custom one instead.
Neon sign for Hire in and around the Cotswolds
" 'Til Death DO US Party" Neon Sign for Hire
One of the most popular neon signs for hire is the " 'Til Death DO US Party". It's fun, a bit edgy and works brilliantly for any sort of party decor.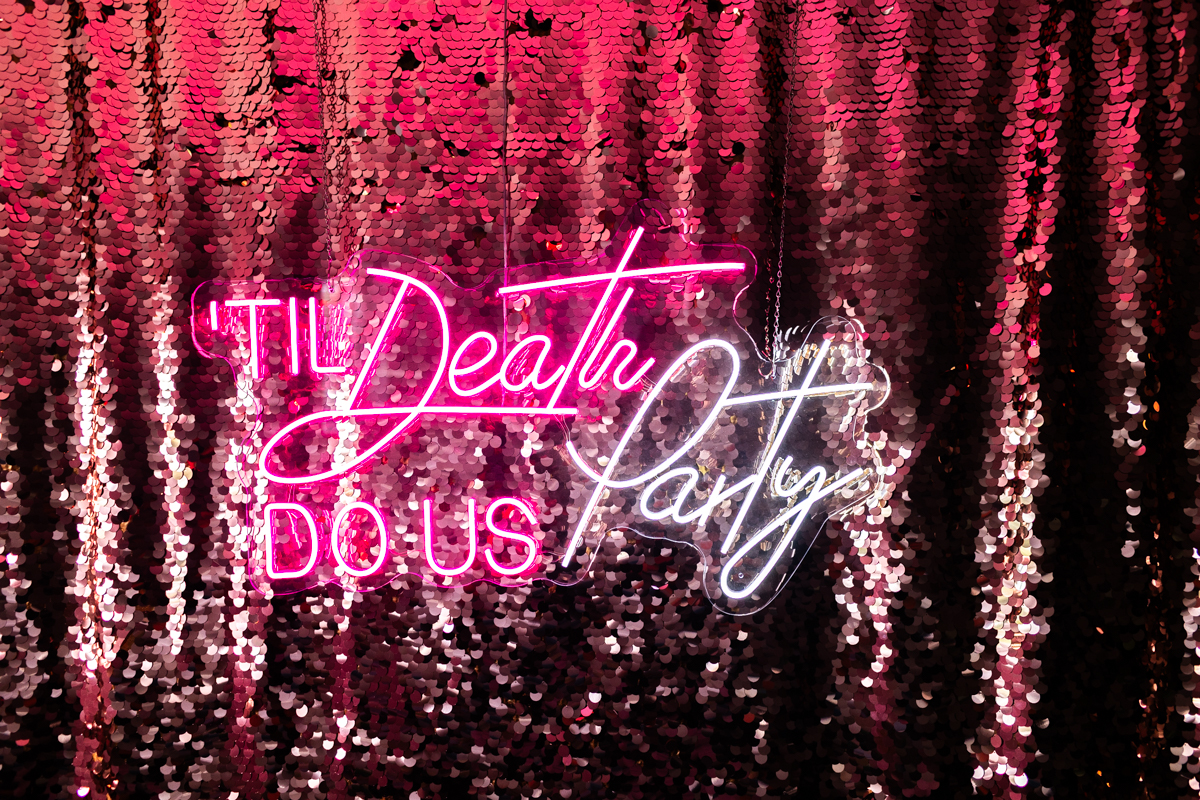 "Let's Party" Neon Sign for Hire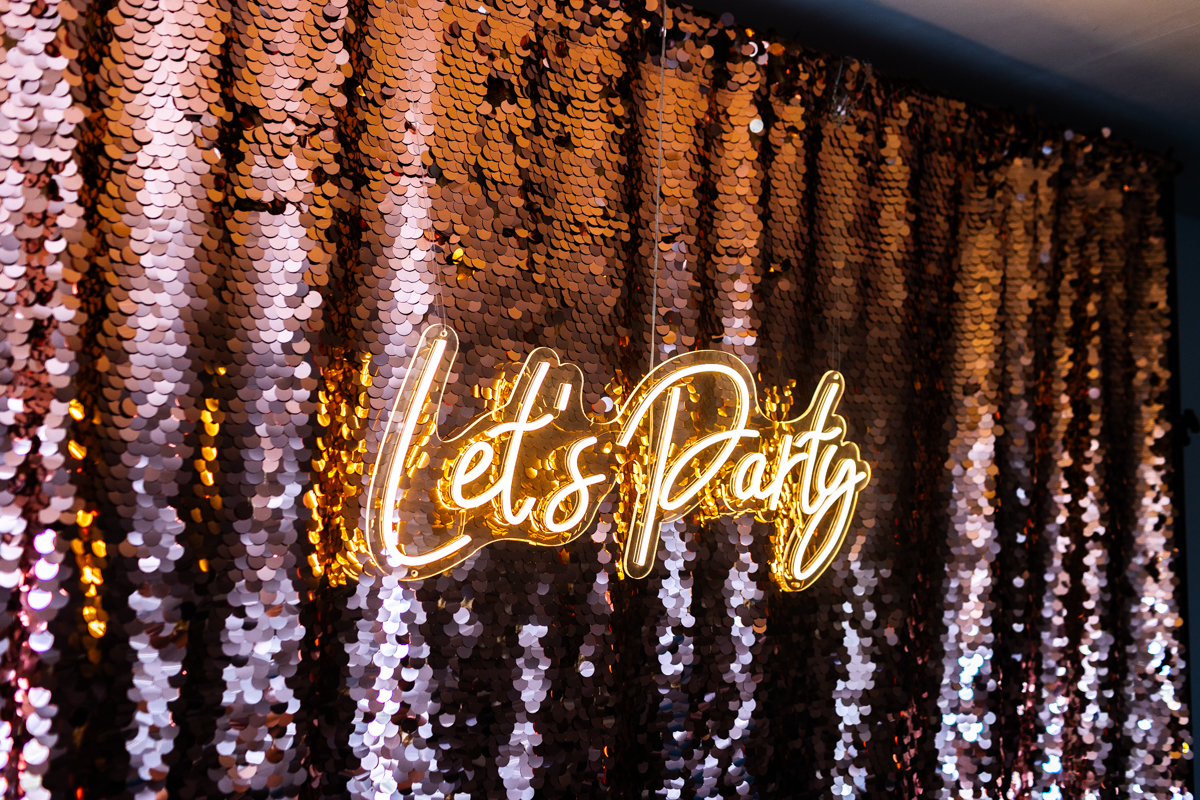 "Better Together" Neon Sign for Hire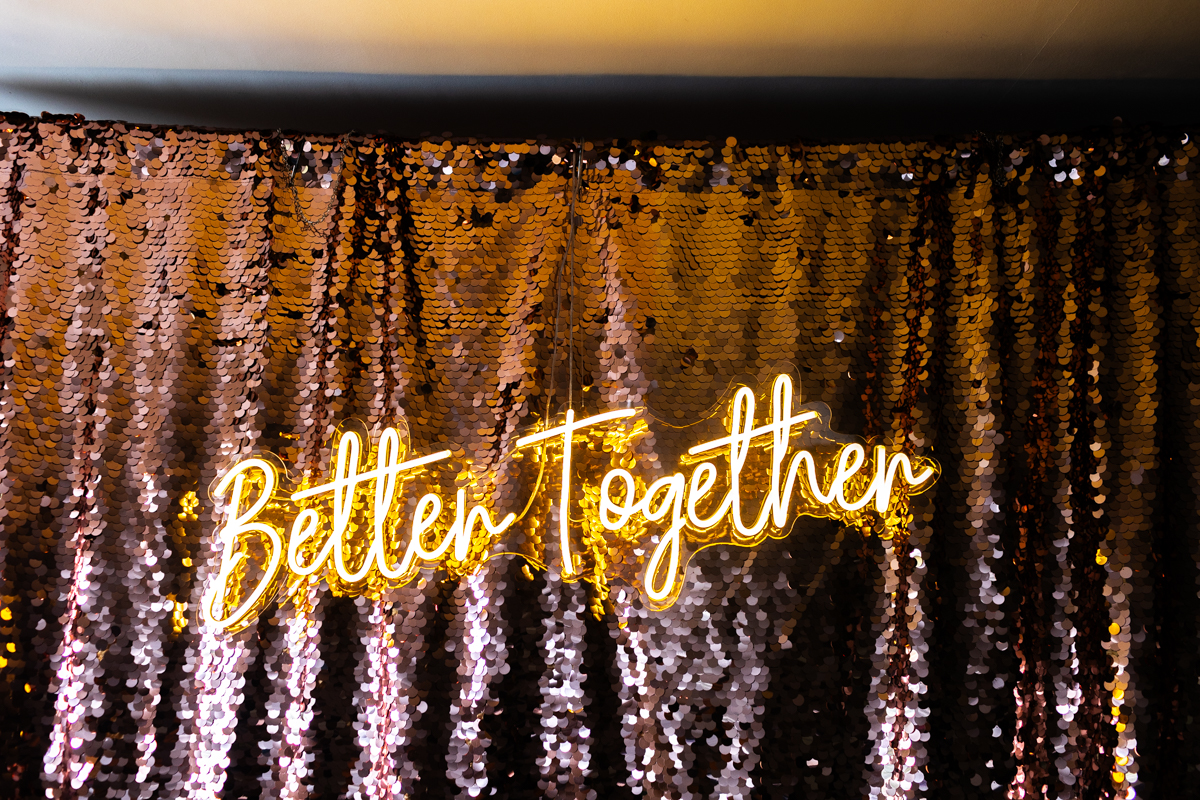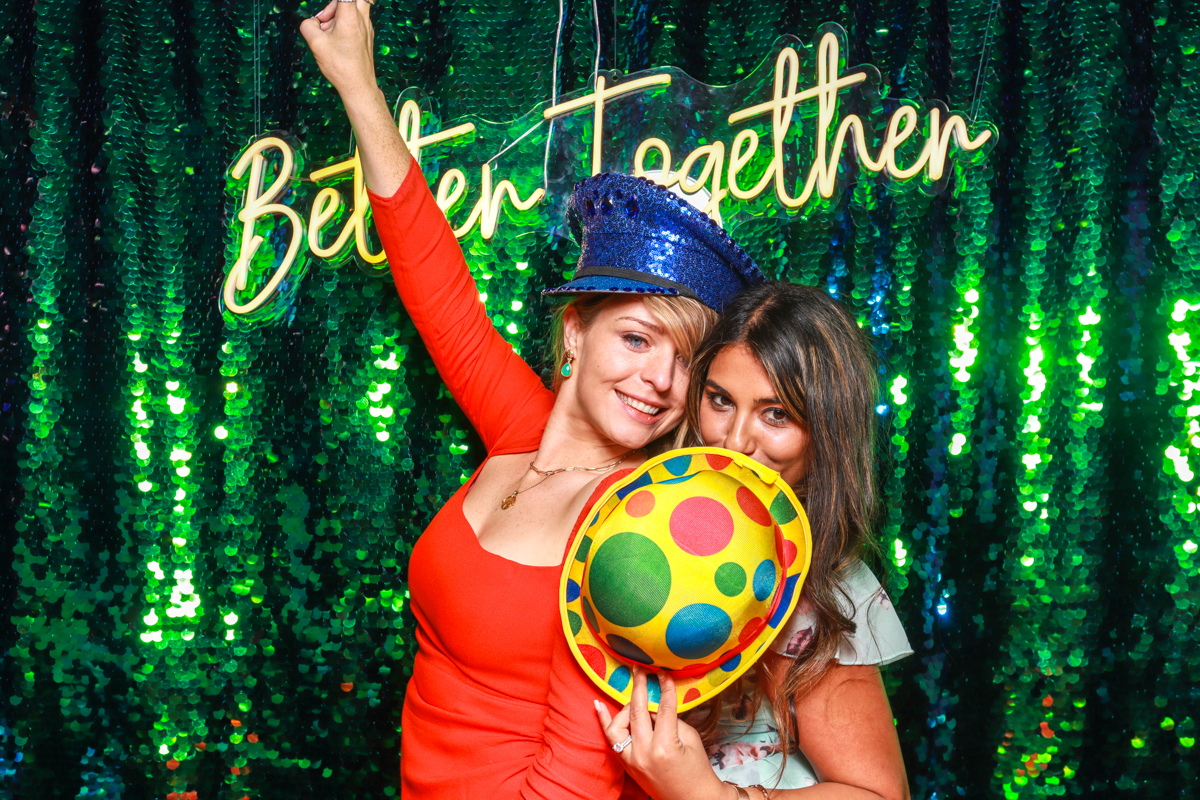 CUSTOM NEON SIGN to buy
If you love neon signs as much as we do, this is your chance to create your very own custom neon which you can take home and display anywhere you wish.
It can be anything you can imagine, from your surnames to a Mr and Mrs sign or a phrase that means something to you both.
You can even pick the colour of the lights, so it matches your colour themes or decor. Here are some examples we recently did.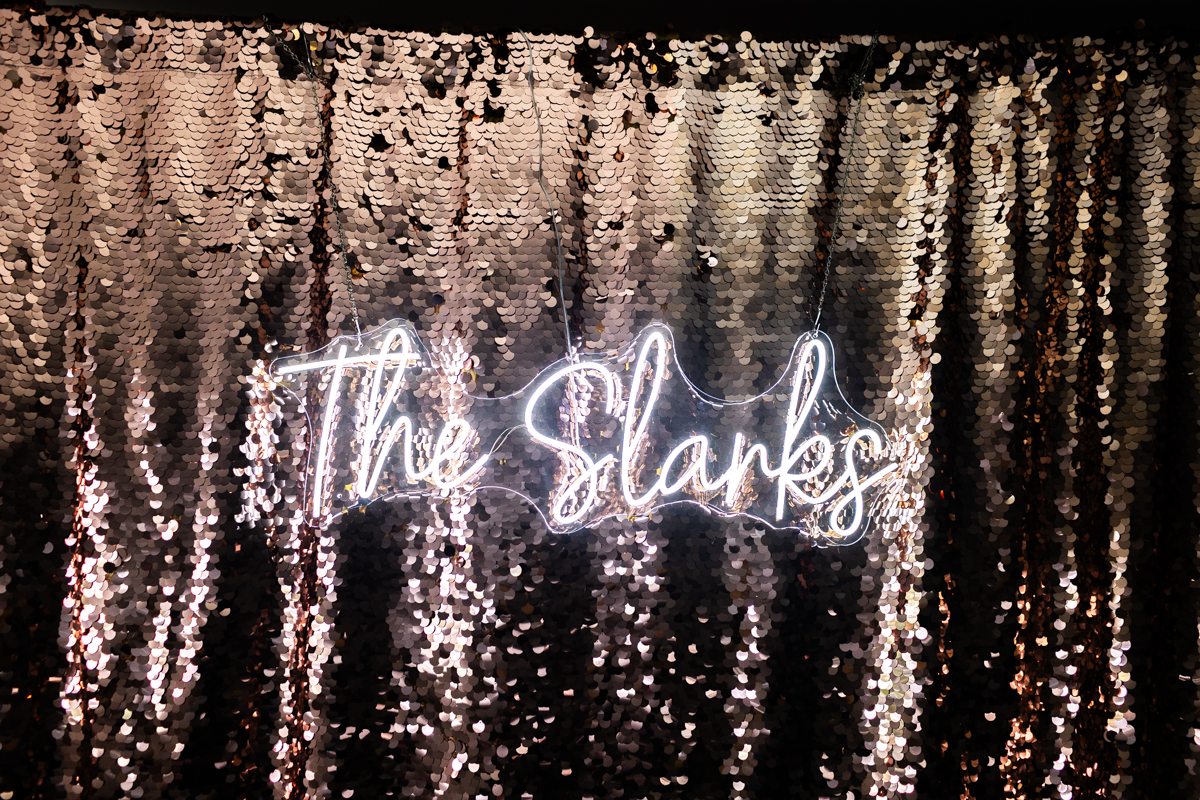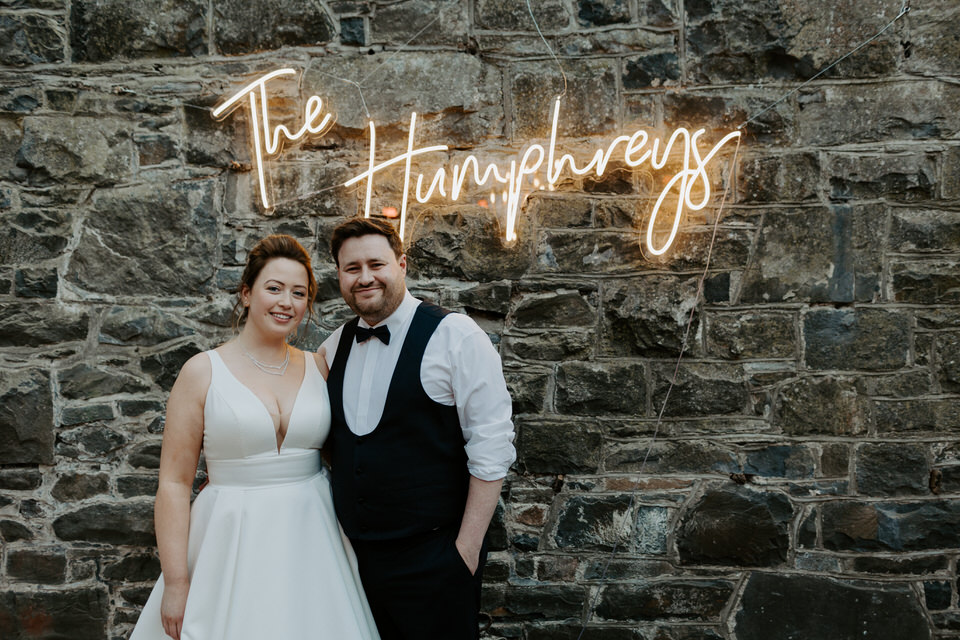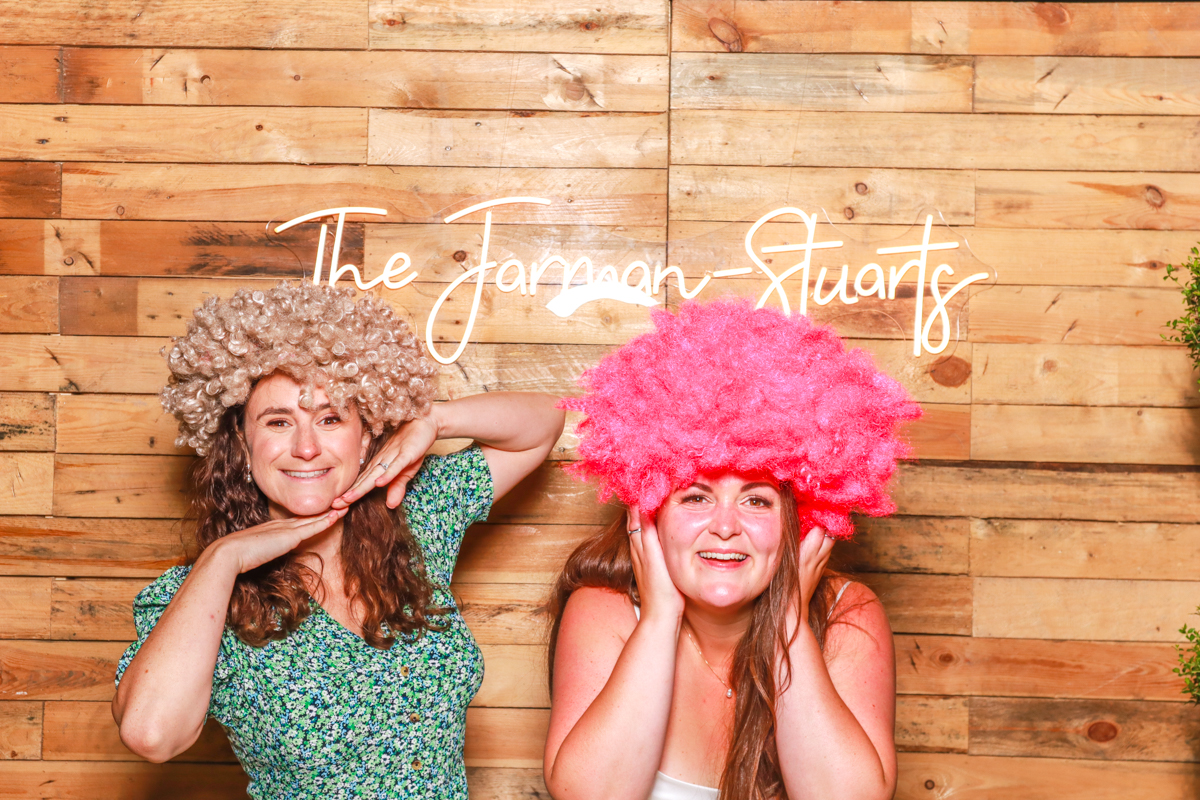 Get in touch if you have an idea in mind or if you would just love to add one of our neon signs to your event as decor.
If you're ready to elevate your event to the next level of style and sophistication, book our Cotswolds Photo Booth Hire. Your guests will love the fun, interactive experience of capturing memories in our wooden photo booth. Contact us today to secure your booking.
Whether it's capturing cherished memories at a wedding or fostering connections and fun at a corporate event, a photo booth is a must-have addition.
You can see here all of our photo booth backdrops , but we're always open to new and fun ideas. You can always combine the beautiful backdrops with a neon sign of your choice.